In recent years, the world of entertainment has witnessed a remarkable shift towards more inclusive and empowering storytelling. As the demand for diverse narratives continues to grow, a new wave of women-centric web series is set to make its mark on the digital landscape. These upcoming female-led shows aim to shatter stereotypes, challenge societal norms, and celebrate the strength and resilience of women in all their complexities.
In the following sections, we will explore some of the highly anticipated women-centric Indian web series that are slated to be released on various OTT platforms. So, are you ready to be captivated, inspired, and challenged as we embark on this fantastic journey into the world of women-centric web series on OTT? Let us celebrate the power of storytelling and the incredible women who are leading the charge in redefining the narrative landscape.
The Good Wife To Aarya: 7 Women-Centric Web Series Releasing On OTT That We Are Excited About
1. Aarya Season 3 – Disney + Hotstar
Cast: Sushmita Sen, Chandrachur Singh, Namit Das, and Sikander Kher | Genre: Crime Thriller | Release Date: June/July [Expected]
One of the finest Indian crime thrillers is Sushmita Sen's Aarya. And, after two successful seasons, Aarya will return with another season. The story of Aarya revolves around Aarya Sareen, who is a caring mother and a loving wife. She is quite naïve however, and is unaware of the illegal business her husband is a part of. Things go bad for their family after Aarya's husband Tej Sareen, a pharma baron, is mysteriously killed. The series was nominated for Best Drama Series at International Emmy Awards, and Sushmita won the Best Actress award at Filmfare OTT Awards 2021.
2. The Good Wife – Disney + Hotstar
Cast: Kajol, Kubbra Sait, Flora Saini, Sheeba Chaddha | Genre: Crime, Drama, Mystery | Release Date: To be announced
The Good Wife is an upcoming Indian legal and political drama streaming television series on Disney+ Hotstar. It is an adaptation of Robert King and Michelle King's The Good Wife, being directed by Suparn Verma and featuring Kajol in the lead role. The plot revolves around a housewife, who is forced to go back to working as a lawyer after her husband's scandal lands him in jail. One of the most anticipated web series of 2023, The Good Wife will stream on Disney+ Hotstar.
3. Taali – Jio Cinema
Cast: Sushmita Sen | Genre: Biopic | Release Date: To be announced
Prepare to be inspired by the incredible series "Taali" starring Sushmita Sen. It chronicles the life and struggles of Mumbai-based transgender activist Gauri Sawant, who founded the Sakhi Char Chowghi Trust in 2000. This organization provides essential counseling and support to transgender individuals with HIV/AIDS. Through this captivating show, viewers will witness Gauri Sawant's remarkable journey, highlighting her profound impact on the lives of others. "Taali" is a celebration of resilience, compassion, and the power of activism. As per various media reports, the series is set to release on Jio Cinema in June 2023.
4. Brown – Zee5
Cast: Karisma Kapoor | Genre: Drama | Release Date: To be announced
Actor Karisma Kapoor's upcoming web series "Brown" is one of the most highly anticipated women-centric Indian web series releasing in 2023. The neo-noir drama show, directed by Abhinay Deo of "Delhi Belly" fame and produced by Zee Studios.
"Brown" centers around Rita Brown, a suicidal alcoholic, and Arjun Sinha, a widower with survivor's guilt. They must push their personal demons aside to find a serial killer whose belief in his divine purpose makes him unstoppable. The series encapsulates themes of depression, irrelevance, addiction, corruption, and false appearances.
5. Heeramandi  – Netflix
Filmmaker Sanjay Leela Bhansali's web series 'Heeramandi' stars Manisha Koirala, Sonakshi Sinha, Aditi Rao Hydari, Richa Chadha, Sharmin Segal, and Sanjeeda Sheikh in the lead roles. It will stream on Netflix.
6. Call Me Bae – Amazon Prime Video
Cast: Ananya Panday | Genre: Drama | Release Date: To be announced
Ananya Panday will mark her digital debut with Karan Johar's Call Me Bae. The web series revolves around Bae, a billionaire fashionista, who is disowned by her ultra-rich family, owing to a salacious scandal. And, for the first time in her life, she has to fend for herself. On this journey, she overcomes stereotypes and discovers who she really is. Given its interesting plot, it definitely is one of the most anticipated web series of the year.
7. Delhi Crime – Netflix
Cast: Shefali Shah | Genre: Crime Thriller | Release Date: To be announced
Shefali Shah takes on the prominent role of DCP Vartika Chaturvedi in the critically acclaimed series "Delhi Crime".  As per many reports, the series will return with another season. During the course of the show's second season, Chaturvedi is promoted to DIG but is subsequently relocated to an undisclosed and secluded location. This raises questions about her availability to collaborate with her team on new cases. Yet, bureaucratic procedures involved in the transfer process could mean that Chaturvedi remains in her post long enough to close another investigation. Only time will tell how this development will affect the future of the show's beloved lead character. We are super excited about this crime thriller!!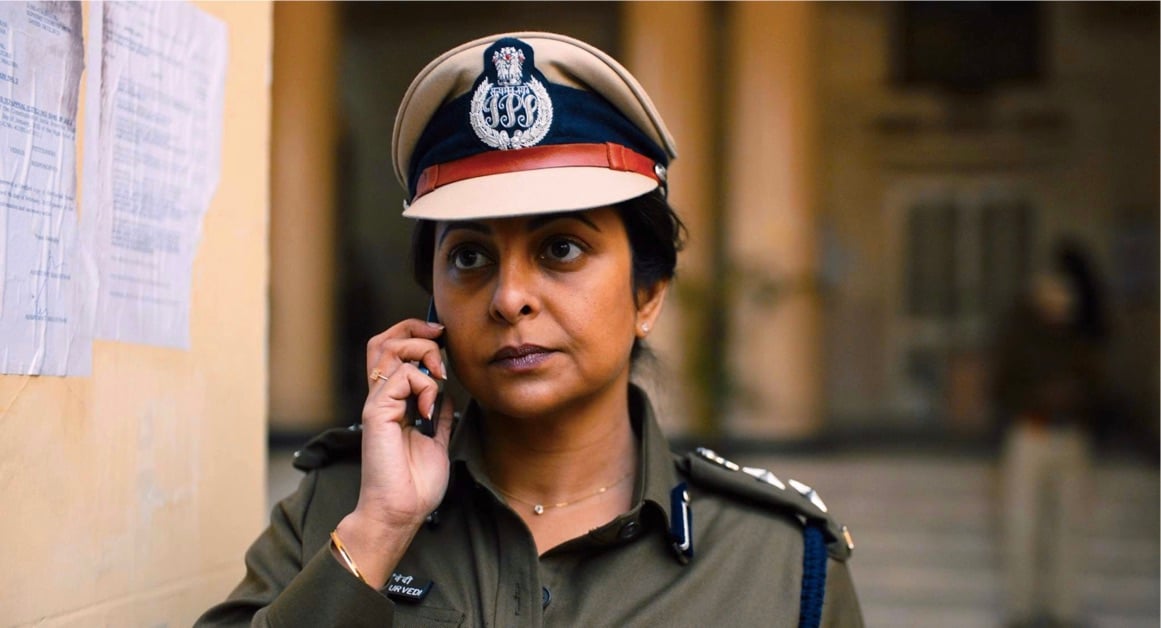 Which one you are most excited about? Tell us in the comments below.