If you're someone who likes to unwind and relax after a long day by watching movies or series on OTT platforms, you're not alone! Engaging with a fictional world and its characters can help us to distract and relax our minds, offering a temporary escape from the stressors of everyday life.
And if you're looking for some new movies to check out, you're in luck! Many OTT platforms are releasing new movies this month. Here are some of the latest releases to keep an eye out for on various OTT platforms in March:
Bollywood To South: New Movies Releasing On OTT Platforms – Netflix, Prime Video, Disney+Hotstar, Zee5, & more – in the month of March 2023 
1. Pathaan
Starring Shah Rukh Khan, Deepika Padukone, and John Abraham, Pathaan is the biggest hit of this year. The plot revolves around Pathaan (Shah Rukh Khan), an exiled RAW agent, who collaborates with ISI agent Rubina Mohsin (Deepika Padukone) to bring down Jim (John Abraham), a former RAW agent plotting to spread a deadly lab-generated virus across India. Release Date: March 22, 2023 | Where to watch? Prime Video
2. Chor Nikalke Bhaaga
Chor Nikal Ke Bhaga is an upcoming Hindi heist film, starring Yami Gautam, Sunny Kaushal, Sharad Kelkar, and Indraneil Sengupta. The story follows a flight attendant (Yami Gautam) and her boyfriend (Sunny Kaushal) who plan to steal a stockpile of diamonds to pay off an old debt. Then their theft goes tragically wrong and becomes a hostage scenario 40,000 feet above the ground. Where to watch? Netflix | Release Date: March 24, 2023
3. Writer Padmabhusan
With an IMDb rating of 8.4, this Telugu movie revolves around Padmabhushan, a 25-year-old aspiring writer based out of Vijayawada, India. He sets off on a roller-coaster ride full of innocuous fun and soft emotions with his middle-class family. Where to watch? Zee5 | Release Date: March 17, 2023.
4. Vaathi [Sir]
Dhanush's new release Vaathi revolves around a college professor who fights against the privatization of education in the country. This hard-hitting movie will definitely leave you impressed. Where to watch? Netflix | Release Date: March 17, 2023
5. Kanchoos Makhichoos
Set in Lucknow, Kanjoos Makhichoos is a dark comedy about a miser named Jamnaprasad Pandey, who saves money to send his parents on a pilgrimage. Hell breaks loose when his parents go missing during the tour due to heavy floods. Starring Kunal Kemmu, Shweta Tripathi, and Piyush Mishra, the movie is a must-watch. Where to watch? Zee5 | Release Date: March 24, 2023
6. Poovan
Poovan, the Malayalam movie revolves around Hari and his everyday life. Hari suffers from insomnia and has sleepless nights. But things take a turn when a rooster arrives next door. Starring Antony Varghese in the lead role, this comedy-drama will definitely make you laugh!  Where to watch? Zee5 | Release Date: March 24, 2023.
7. Purusha Pretham [The Male Ghost]
The Malayalam movie, Purusha Pretham revolves around a daring cop who enjoys a huge fan following. While everyone wishes to be a cop like him, there are mysteries around his life, cases, and his bravery in the department. But his life hits chaos when an unidentified corpse goes missing and he is put on a job to search for it which leads to mysteries and nightmares. Where to watch? SonyLiv | Release Date: March 24, 2023
8. Sridevi Shoban Babu
This comedy romantic movie revolves around Sridevi and Shoban Babu. While Sridevi is a young fashion designer from Hyderabad, Shoban Babu is a big-hearted guy from Anakapalli. Both of them meet in Araku valley and fight over a property. What happens subsequently forms the story. Where to watch? Disney+Hotstar | Release Date: March 30, 2023
9. Gaslight
Gaslight, an upcoming edge-of-the-seat thriller, features Sara Ali Khan, Vikrant Massey, Chitrangda Singh, Rahul Dev, and Akshay Oberoi, among others. The plot of the film revolves around a young woman, her stepmother, a lover, a father, a police officer, and a doctor. It promises to be a gripping and suspenseful experience. Where to watch: Disney+Hotstar | Release Date: March 31, 2023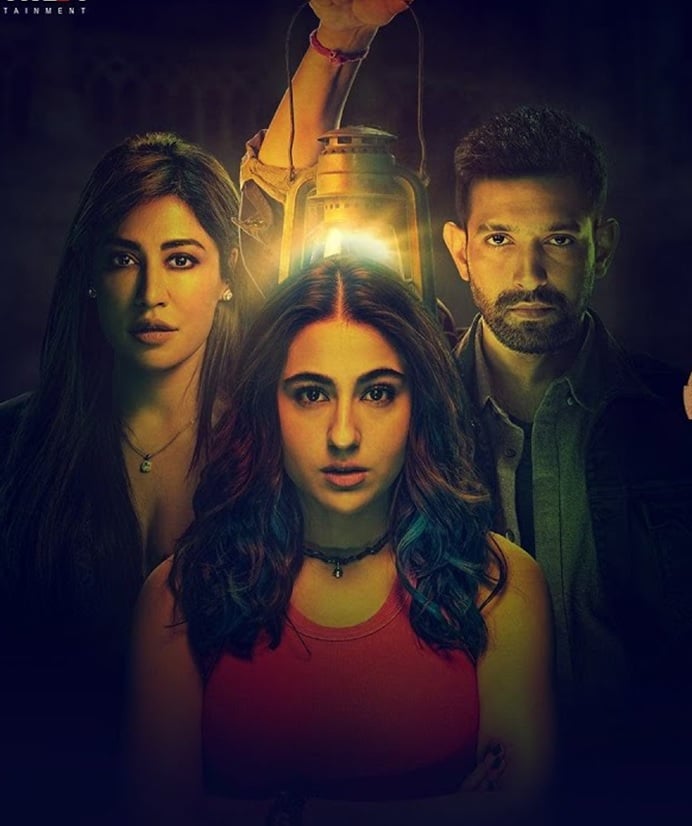 10. Am I Next
Am I Next is a social drama that revolves around 14-year-old Honey. A sudden shock grabs her family when they get to know that their teenage daughter is pregnant. She was raped and now there is a long court battle to seek her right to terminate the pregnancy. Where to watch? Zee5 | Release Date: March 17, 2023
11. Gandhada Gudi
Mega superstar Dr. Puneeth Rajkumar teams up with passionate wildlife filmmaker Amoghavarsha to explore the marvels of his homeland in a fascinating musical journey. Where to watch? Prime Video | Release Date: March 17,2023
12. Kuttey
Kuttey is a 2023 Indian action-thriller, starring Arjun Kapoor, Tabu, Naseeruddin Shah, Radhika Madan, Konkona Sen Sharma, Anurag Kashyap, and many more. The plot focuses on the story of three criminal gangs that happen to cross each other's paths on a wet night in the suburbs of Bombay while pursuing a vehicle that is believed to be carrying millions of dollars. Where to watch? Netflix | Release Date? March 16, 2023
Which one is your favorite? Tell us in the comments below.