The festival of lights is here. With Diwali falling on Monday, it's a long weekend. And for those of you looking to relax, we bring you the best new TV shows and Movies released on OTT. 
Here's the list of new shows and movies releasing on Netflix, Disney+ Hotstar, Amazon Prime Video, Zee5, and SonyLiv, this weekend (October 22nd)
New releases this week: Tripling Season-3 to Ammu to Four More Shots Please!, 9 new movies and shows on Netflix, Amazon Prime Video, Hotstar, ZEE5, and more for weekend binge-watching.
1. Tripling Season 3 (Zee5, 21st October)
One of the highest-rated Indian comedy shows, Tripling won our hearts with its hilarious and heart-touching content. And, now the show is returning back with the third season. After a long wait of three years, we will once again witness this unconventional series on siblings' love.
Shocked to learn about their parent's separation, Chandan, Chanchal, and Chitwan head out on a family trek in an attempt to stop them. But will they be successful in convincing their parents to reconsider their decision and save the family?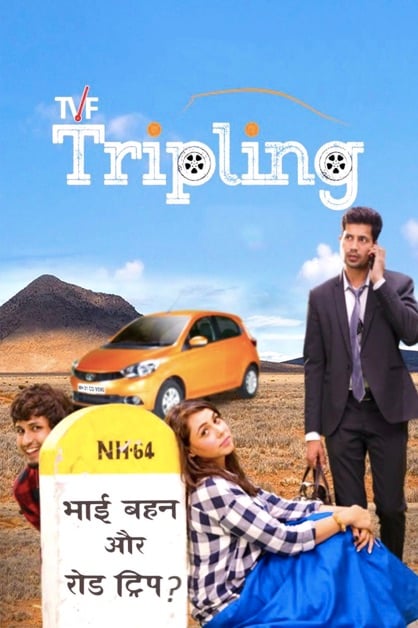 2. Four More Shots Please! Season 3 (Amazon Prime Video, 21st October)
After two successful seasons, Four More Shots Please is returning this week with Season 3. Featuring Sayani Gupta, Bani J, Kirti Kulhari, and Maanvi Gagroo, the series is about four friends. The official synopsis of the show reads, "A sad goodbye, some giggles, some tears, and a heavy heart. That's how we see the four girls this season. Each of them is saddled by baggage, most of which slumps their shoulders and almost makes them fall. All that the four of them are seeking this season is closure but sometimes the closing chapters are the most painful ones."
3. Ammu (Amazon Prime Video, 19th October)
Directed by Charukesh Sekar, Ammu shows the transformation of a woman from being a victim of domestic violence to a strong personality who gives back to her abusive husband. Featuring Aishwarya Lekshmi in the lead role, the movie is a must watch.
---
Also Read: 14 Fun Diwali Games To Enjoy Diwali Party With Friends & Family
---
4. The Peripheral (Amazon Prime Video, 21st October)
As per the official Amazon Prime synopsis: "Stuck in a small Appalachian town, a young woman's only escape from the daily grind is playing advanced video games. She is such a good player that a company sends her a new video game system to test…but it has a surprise in store. It unlocks all of her dreams of finding a purpose, romance, and glamour in what seems like a game…but it also puts her and her family in real danger."
5. Cleaning Up (Netflix, 20th October)
For the lovers of K-drama, Netflix is coming with a new show – Cleaning Up. Based on the 2019 British series of the same name, the show is about three cleaning ladies at an investment firm. The show revolves around how these cleaning ladies get their hands on insider stock information and take a chance on a scheme that could change their lives.
6. 28 Days Haunted (Netflix, 21st October)
Three teams of daredevils are sent to the three most haunted locations in the US based on the theories of famous paranormal investigators. This reality show captures the spooky experiences and how they brave past their fear and spend 28 days in the haunted locations.
7. 'Bigg Boss' Season 16 (Voot)
If you're looking for something cringe-worthy to watch, Season 16 of India's longest-running reality show would not disappoint you. With new episodes releasing every week, you can catch on the episodes released till this week on Voot.
8. From Scratch (Netflix, 21st October)
From Scratch is an American romantic drama that revolves around an artist who falls in love with a charming chef in Italy. She embarks on a life-changing journey of love, loss, resilience, and hope across cultures and countries.
9. Bimbisara (Zee5, 21st October)
The movie starts in 500 BC when the emperor of Trigartala empire – Bimbisara is known for his violent antics. But his banished twin brother Devdatta teleports him to the present-day world. What happens when an emperor lands in the current world? Watch the movie to find out!
Which one's your favorite? Tell us in the comments below!