In recent times, many people rejecting big-budget star-studded movies have sent shock waves to the Bollywood industry. And, as Bollywood is trying really hard to get the audience back to the cinema halls, a new trend of boycotting movies has started trending over social media. Be it Aamir Khan's upcoming movie Laal Singh Chaddha or Akshay Kumar's Rakshabandhan, netizens have asked the audience to boycott the movies.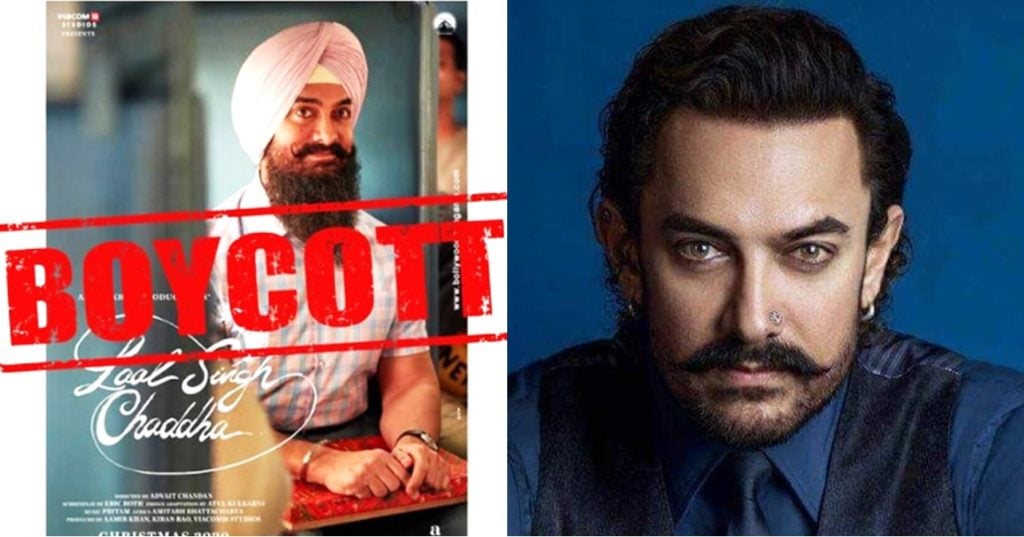 And, now, netizens are coming up with their own versions of why a movie should be boycotted. Recently, a social media user took to his LinkedIn profile and urged people to stop watching movies in theatres.
 In his post, a Linkedin user –  Siddharth DEY, said: "Do you know that an average Indian spends nearly 1800 rupees when they go for a movie at a multiplex? This includes a movie ticket, food, etc. But do you know there are around 35 millions kids who do not make it to schools due to poverty. The money you spend at theatre can educate at least 5 students. You one movie ticket can educate the future of India. Stop watching movies in theatres and work towards a better India. Remember, Kareena Kapoor says that they don't invite anyone to theatres and Amir Khan says don't waste money for religious reasons. The same way, don't waste money on buying movie tickets. P.S.: I am not asking you to boycott Bollywood. Watch the movies but on OTT."
Many netizens didn't agree with his post and came forward to share their two cents. Many netizens reminded the guy of the thousands of people who work in the movie industry. And, how not spending on theatres would impact these people and their kids? Also, many pointed out why we need to stop watching movies to support the education of poor kids. Why can't we do both?
Here's how netizens reacted to his post
"You fail to understand economics at its basics. Someone's expense is another's income. 1800 spent at theater is income for theatre and employment for that ecosystem with which they finance educational of their children and food on the table. They inturn buy the movie from distributors who in turn buy from Producers. OTT or Cinema, it's the same. OTT competes with the distributors to buy from Producers. So your post is completely baseless. What people want to do with their money leave it to them. As long as it's rotating in the economy it's doing good." – Pradeep Kumar
"Siddharth, people like you are the one that is wrong with our country. How much actually you contributed towards the education of poor? seems like you have saved ton of money by not watching the movie, I hope you produce some solid evidence showing your contribution. To educate you, these movies do contribute to revenue. it feeds the thousands of artists, technicians etc, and Lacks of people who works in these multiplexes. These movies help people put food on the table, buy education for kids, provide roof over head. You have any idea about how many people it ll effect? All the actors pay huge amount of tax. Also, its same Amir who made movies like Dangal, tare jameen pe, lagaan. To conclude: you are a hypocrite, hateful person, spreading negativity in the platform like LinkedIn." – Akhilesh Mishra
"Approx 10,00,000 people work in the industry which includes cleaners, security, canteen staff. If the theatre industry falls, all of them will be unemployed. Another 5,00,000 people work in film production, which includes technicians, makeup artists etc. If films don't make money in theatres, all of them will lose employment too because cost of a film can't be recovered only through tv & digital rights." – Vivek Usha Koka
"O really what about the thousands of people employed by the movie industry not the stars but the technicians the cameramen the make up artists the others they have families to run you know. Not to mention about the hundreds of people who are employed in multiplexes and cinema halls. If you are gonna post post something real." – Tista Sen Gupta
"Do you know that an average Indian spends nearly 180 minutes in a week when they write such posts on LinkedIn. This includes coming up with the idea, then jotting it down, and then reading and engaging with comments. But do you know there are around 35 millions kids who do not make it to schools due to poverty. The time you spend here can be used to educate at least 5 students. Give home tuitions first, gyan later." – Yamini Gupta
"Hey Siddharth DEY for those who can spend Rs.1800 on a movie, they can donate Rs.1800 as well. It's not either or. It's more a challenge of intent rather than affordability for these user segments. Do enjoy your life and allow others to have one." – Upendra Namburi
What do you think about this post? Tell us in the comments below.