The future is a mystery! We're all aware of it, but something is intriguing about the mystery surrounding it. Our forefathers used the skill of astronomy and astrology to answer the puzzle of the future for centuries, and while many people now do have their doubts about Zodiacs, I think we can all agree that they still make us curious. The idea that your birthday has an impact on your personality, itself is magical. In our series of decoding zodiac signs, today, we are talking about one of the coolest sun-signs – Libra! Scroll down to read about Libra personality traits along with their love compatibility with other zodiac signs! 
Libra: Sign Dates & Personality Traits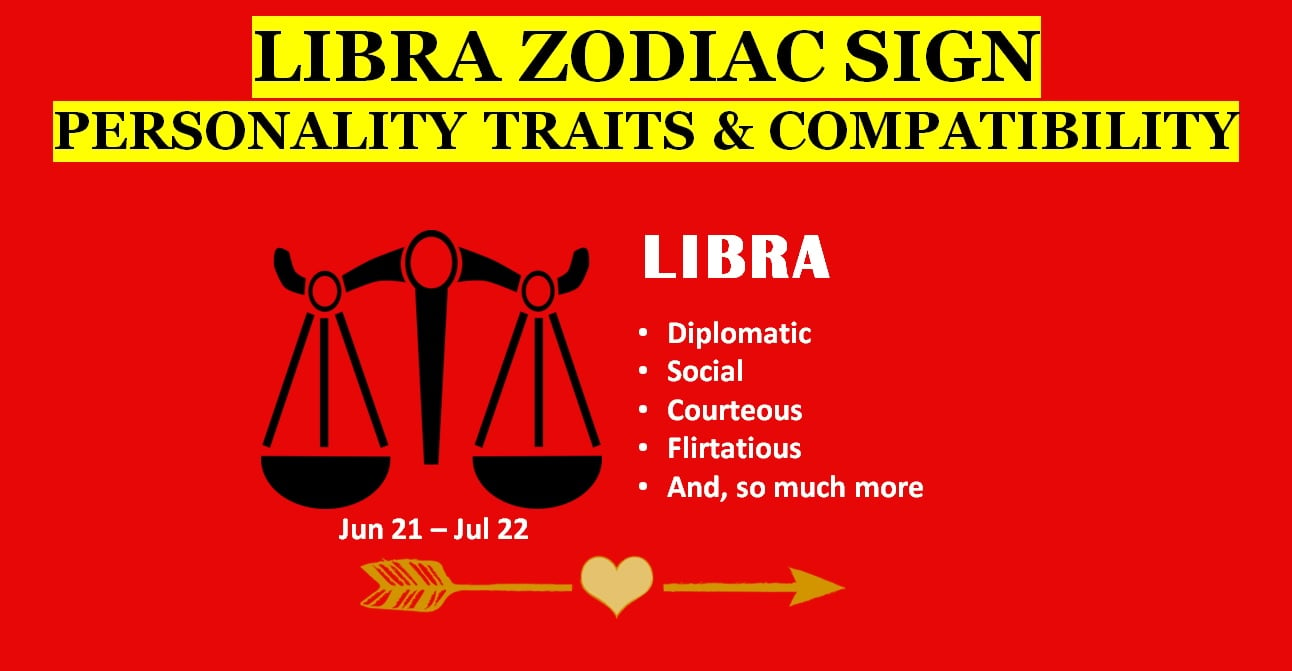 Librans are the zodiac's suave, sophisticated, and charmers. Their zodiac sign dates are September 23 to October 22, and they belong to the Air element (along with Gemini and Aquarius).
They're always courteous, pleasant, and diplomatic, and they can fit in anywhere, with anyone, at any moment. Libra considers shape-shifting to be almost a sport, and they enjoy mixing and socializing with various squads and crews. They can be found reclining and flirting, oblivious to the fact that they are the focus of attention and adored by all.
Libras enjoy thinking, analyzing, pondering, and dissecting things, making them champion procrastinators. They appreciate taking an objective stance, finding the most equitable answer to any problem, and absorbing new facts. They need to be mentally stimulated. Libra likes easy sailing and calm seas and can pour oil on stormy waters, construct bridges, and mend fences with the skill of a pro-diplomat.
Information, news, and education are important to air signs. Like a huge brainy sponge, they absorb everything around them. Librans are no exception. But what they do with it reveals a tension in their personality: the need to gossip.
Libra: Weaknesses
If there are multiple options, it kills the Libra to truly commit to something, even if it's something as harmless as a milkshake taste. They constantly want the best experience, and they believe that by using logic, reasoning, and analysis, they can design "perfect paths" through life, avoiding bad food and skipping lines. Librans' nitpicking and over-thinking about everything is likely to irritate their lovers and family members.
Libra despises being alone, unless when they're making a to-do list (which is a frequent, and also intense, activity). They prefer to accomplish everything with someone at their side, particularly someone with a romantic interest. Librans adore being loved, being in love, and loving other people. At the same time, they're the pal who disappears once they find a new partner. Sorry.
With all the conflicting behaviors, Libra is still one of the sweetest signs. They're pleasant to be around (unless when they're trying to get you to do their work for them – beware of that wacky, self-justifying logic.)
Libra: Love & Relationship Compatibility
The most compatible signs for the Libra zodiac are Gemini, Leo and the Libra sign itself. The least compatible signs for Libra are Aries and Capricorn. For a Libra being in a restrictive relationship will be very difficult as they'll feel suffocated.
So in the end, being in any kind of relationship with a Libra would be fun but can also be a bit exhausting. So make sure you are ready for that and just don't make our Librans feel suffocated and you'll be good to go.
Hope you enjoyed reading this detailed profile on Libra personality traits! And, would love to share it with all the Librans you know.