Looking for beautiful Rangoli Design Ideas on Patterns for Diwali 2020? Here are 15 selected rangoli designs that you can seek inspiration from.
People indulge in different types of rangoli designs – Ganpati, flower, colorful patterns, and attractive peacocks. The colorful pattern rangoli design ideas add so much color and beauty to your house that you won't have to look any further for Diwali decoration.
Here are some of the best pattern Rangoli design ideas that you can try during Diwali 2020:
#1
#2
#3
#4
#5
#6
Also Read: 12 Peacock Rangoli Design For This Diwali
#7
#8
#9
#10
Also Read: 18 Simple, Easy & Beautiful Rangoli Designs With Flowers
#11: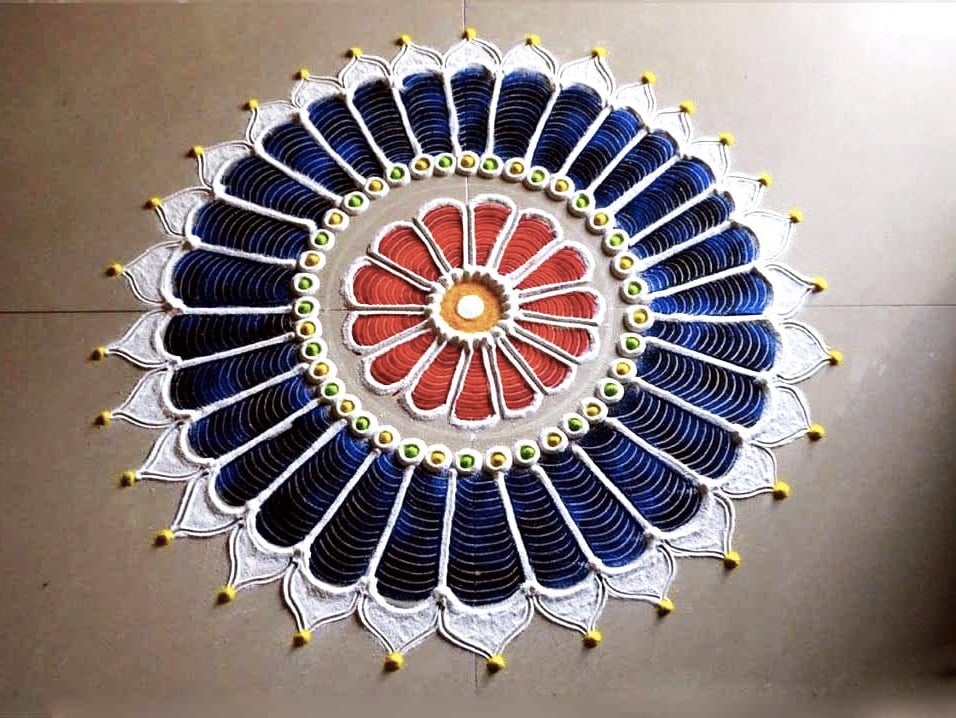 #12:
#13:
#14
#15
Also Read: 14 Beautiful Ganpati Rangoli Design Ideas 
Aren't they beautiful?
Through IFORHER's Eco-friendly Diwali Series, we request our every community member to celebrate Diwali in an eco-friendly way. Because this earth belongs to our kids as much as it to us. So, let's try our best to give them the cleaner air to breathe.