In case you love watching murder, mysteries, and thriller dramas, then apart from Bollywood or Hollywood, you should watch these spine-chilling South Indian thriller movies. If the language barrier does not play a role in cinema that you enjoy, then we promise you won't regret the time spent watching these South Indian movies, which are much better than most Bollywood movies.
Best South Indian Thriller Movies
1. Dhuruvangal Pathinaaru (2016)
IMDB Rating: 8.2
Also known as D-16, this South Indian thriller movie is a Tamil sleeper hit, which revolves around a police officer who loses his leg in a confrontation during the investigation of the mysterious murder of a couple. This leads to the end of his career. But, years later, he's forced to relive his past, which has some shocking twists and turns. You can enjoy this critically acclaimed suspense thriller on Disney+Hotstar.
2. Drushyam (2014)
IMDB Rating: 8.3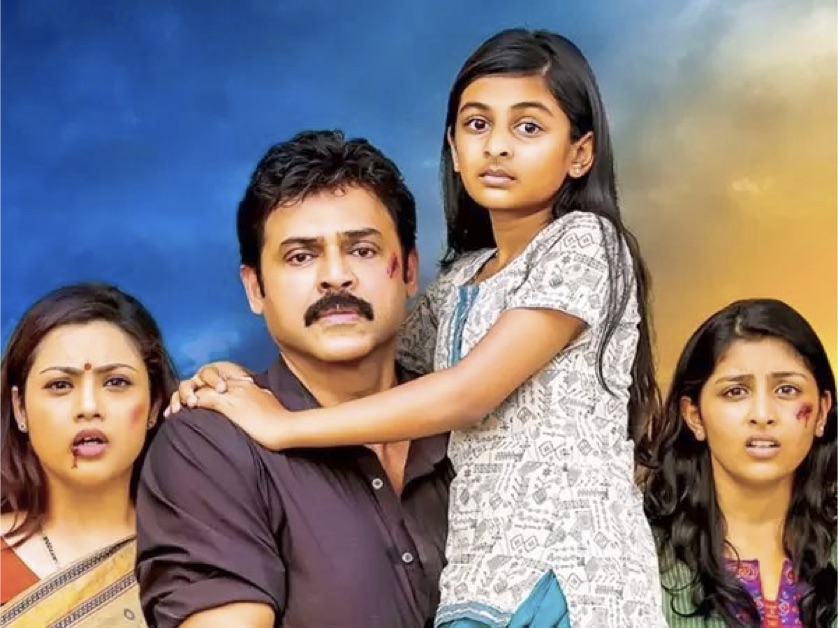 A remake of Jeethu Joseph's 2013 Malayalam film Drishya, this 2014 Telugu thriller is a must-watch. This movie has not only garnered critical acclaim but was also commercially successful. Drushyam is a heartbreaking, moving, and terrifying tale of a family, whose life turns upside down after committing a crime in self-protection which puts them in deep trouble with the police. You can watch it on Prime Video.
3. Visaranai (2015)
IMDB: 8.5
The movie is considered as one of the best South Indian thriller movies of recent times. Based on the novel Lock Up, this Tamil crime thriller has won countless national and international accolades! This movie is a breakthrough film that induces introspection on the ideals of custodial violence, police brutality, and the like. It deals with the vices within the police force, the plight of the immigrant class, as well as the never-ending struggle between good and evil. You can buy or rent the movie on Netflix.
4. Anjaam Pathira (2020)
IMDB: 7.9

This Malayalam gripping drama narrates the story of Anwar, a consulting criminologist who helps the Kerala Police with an unusual string of serial killings that needs solving in the shortest time possible. You can watch it on Youtube.
5. Gultoo (2018)
IMDB: 7.9
This modern Kannada cyber-thriller is a gripping addition to the South Indian crime thriller movies genre. The thriller has a fast-paced narrative that keeps you on the edge of your seat the entire time. This movie revolves around an IT employee, who wishes to launch his own start-up company. However, his dreams are shattered when the judicial authorities arrest him for cybercrime. You can stream this must-watch thriller on Voot.
6. U-Turn (2018)
IMDB: 7.0
This supernatural drama stars Samantha Akkineni and Aadhi Pinisetty in lead roles. This drama will make your head spin even days after you've finished watching. The supernatural thriller film revolves around an intern at a leading newspaper, who investigates accidents occurring on a flyover with the help of a crime reporter. However, the story takes an unexpected turn as she gets accused of murdering a frequent motorist on the flyover. You can watch this mystery thriller on Prime Video.
7. Vikram Vedha (2017)
IMDB: 8.3
This is definitely one of the best South Indian thriller movies on Netflix. Inspired by the folklore 'Vikram Betaal', the Tamil movie stars Madhavan and Vijay Sethupathi in lead roles. This spine-chilling story revolves around an honest police inspector's pursuit of a dangerous criminal that turns into a very thoughtful drama. You can watch it on Prime Video.
8. Kavaludaari (2019)
IMDB: 7.9
This slow-paced Kannada police drama deals with intriguing plot twists that make it a must-watch. Packed with great performances, this movie revolves around a traffic constable, who seeks the help of a retired police officer to solve the mysterious case of three skulls found near a metro construction site. You can watch it on Voot.
9. Ratsasan (2018)
IMDB: 8.3
This is one of the best psychological horror crime thrillers. This movie revolves around a man, who had to give up on his dream of becoming a filmmaker to become a police officer. He then attempts to track down a psychotic killer who targets schoolgirls. You can watch it on Jio Cinema.
10. Mumbai Police (2013)
IMDB: 7.9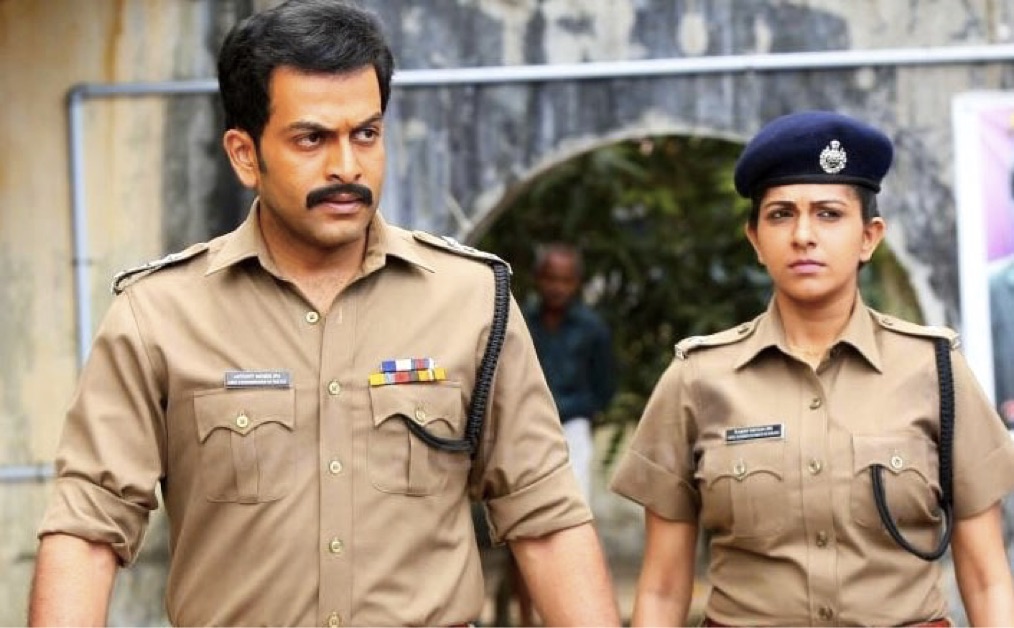 This movie is about ACP Antony Moses. The policeman is struggling with his memories after he had a fatal accident. The plot has one of the best climaxes ever seen in a Malayalam film. You can watch this thriller on Disney+Hotstar.
---
---
We hope these best south Indian thriller movies will definitely make your time entertaining!