No one can deny the power of cinema to influence and change lives. Here are some selective movies of our times that have touched our hearts and souls so deeply that defined us. These movies resonated with us so well that they became our favourite go-to movies to motivate us or cheer us up.
Movies That Defined Our Generation
1. Rang De Basanti
How five carefree and restless young men fight against the corrupt system to bring justice to their friend touched hearts of so many. This iconic movie ignited a spark in so many of us to fight for what we really believe in.
2. Queen
In a country, where parents are obsessed with their daughter's marriage, this movie is an important reminder to every parent that marriage doesn't complete a woman. Without worrying about societal obligations, how we need to let our daughters lead a life on their own terms.
3. Dil Chahta Hai
With relatable characters, this movie resonated with so many of us. With honest portrayal of friendship, dilemma, egos, dreams and so much more, this movie continues to be one of the best coming-of-age films that defined many youngsters.
4. 3 Idiots
Based on Chetan Bhagat's famous novel Five Point Someone, this movie beautifully depicted the bond of friendship. From the beautiful mantra of 'All Izz Well', to rejecting social norms, to living life on our own terms; this beautiful movie captured the difficult topic of parental expectations, peer pressure and so much more.
5. Piku
Capturing the love of our parents along with the difficulty to live with them, this movie captured the feelings of many of us. How Piku and her father shattered the societal norms and portrayed the love-hate relationship between parents and kids spoke to many of us.
6. Zindagi Na Milegi Dobara
Zindagi Na Milegi Dobara captured the essence of bonding and friendship like no other movie. Capturing friends' love and care for each other, this movie showcases how friendship helps us overcome our biggest fears and challenges! One of the favorite movies that taught us to live in the moment and not to worry so much about the future.
7. Udaan
Vikramaditya Motwane's stellar debut starring a young Rajat Barmecha, Ronit Roy and Ram Kapoor followed the story of a kid moving back to a house with his emotionally distant father. And how he confronts the physical abuse and stands up to his father, forms the rest of the narrative. Amit Trivedi's brilliant music was the cherry on top.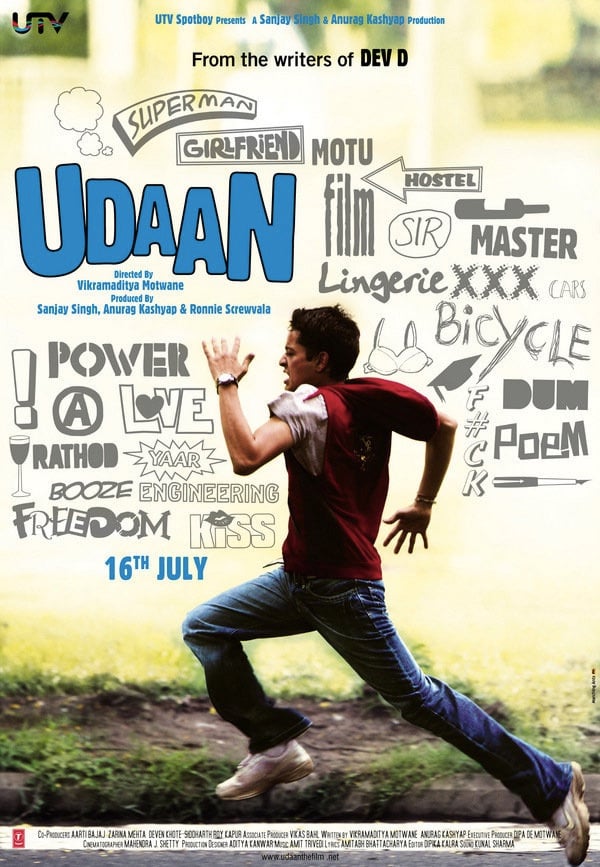 8. Yeh Jawaani Hai Deewani
From discovering our inner-self to standing for our dreams to being there for our friends, this movie spoke to millions of hearts of our generation. This movie struck the right chord with so many for its honest and heart-touching portrayal of friendships.
9. Wake Up Sid
Director Ayan Mukerji's debut film follows the story of the poor little rich boy Sid, a college slacker by all means and how his life changes when he fails his third-year college exams. As Sid goes through the grind of 'real life' and discovers his passion for photography, this is an ideal coming-of-age tale that resonated with us on many levels. 
10. Lakshya
 This is a story spoke to many of us as young aimless boy, Karan Shergill (Hrithik Roshan), transforms himself into a responsible army officer. Like Karan, many of us are not sorted in the head to understand who we are and what we want to do. Karan's inspiring journey left us immensely motivated.
11. Tamasha
This emotional drama bombed at the box-office, but it beautifully inculcated modern times' difficulties. Ranbir's dilemma spoke to so many young minds and that's why it's been included in the list.
12. Swades
This movie is so close to our hearts! This movie captures the journey of a successful Indian scientist, who returns to an Indian village to take his nanny to America with him and in the process rediscovers his roots. This beautiful movie celebrates one's belongingness to one's country in an inspiring way!
Some of these movies may not be as successful as some of the regressive Bollywood masala movies, but surely they left a mark on millions of us.