While Bollywood may have presented love as mushy, romantic, and cheesy feeling between the couples, it has also given us some beautiful movies where love wasn't centred around 'Ishq waala love'. In the evolving times, we are extremely happy that Bollywood didn't shy away from showing different shades of love, which wasn't just focused on the actors and actresses!
1. Raazi
Focusing on a young girl's service to her country, Raazi centred around her love for her country. This patriotic movie showcased how a young girl was ready to go to any stretch to sacrifice anything for her country!
2. Badhaai Ho
This beautiful movie depicted the love that we have for our parents. Most of the time, we forget that our parents are partners first and then parents. That's the thought this movie brings to the forefront in the most humorous way.
3. Love, Sonia
This movie focused on the beauty of sibling love. For the sake of her love for her sibling, she takes on the most grueling of journeys.
4. Pataakha
The movie based on the siblings' bond, Pataakha, was loud, unabashed, and altogether relatable. We could relate to the sibling rivalry between Badki and Chutki so much because honestly, sibling rivalry is as honest as the sibling bond.
5. Secret Superstar
Secret Superstar is all about Insia's inspiring journey of becoming a star. The movie is about her love for her struggling mother, her young brother, and her passion for singing.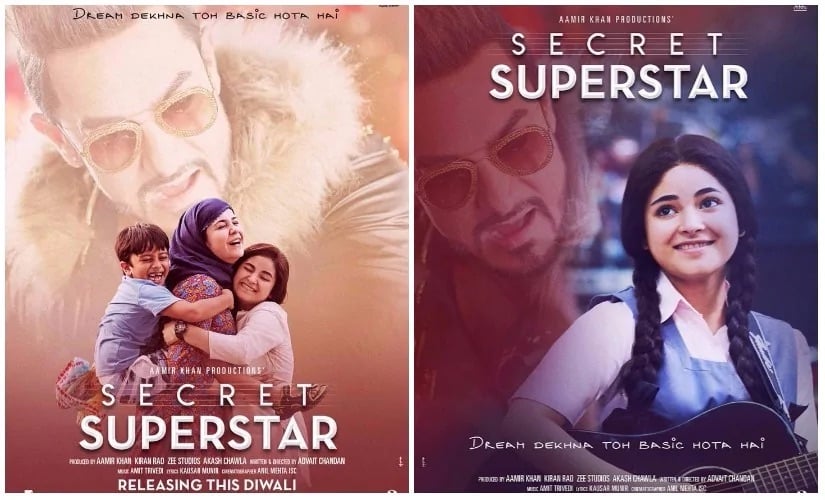 6. Dear Zindagi
One of the finest love stories is the one where we fall in love with ourselves. Dear Zindagi is about Kaira's journey of overcoming her mental health struggle and falling in love with herself and her life.
7. Kapoor & Sons
Kapoor & Sons is a reminder of our love for our flawed families. The movie showcases how a flawed family overcomes unexpected tragedies with the support of deep-rooted bonds!
8. Hindi Medium
This light-hearted comedy is about parents' love for their kids and how they are ready to go to any extent for their children!
9. Newton
Unlike conventional love stories, this movie showcases the love affair between two ideologies. The movie ends with the marriage of ideals and practicality!
10. Dangal
The movie revolves around the father's love for his daughters. With power-packed performances, this movie captured an unusual father-daughter bond, that left many of us inspired.
11. Nil Battey Sannata
Another movie, that captures the mother-daughter bond with the finest depictions. This story connected with people from all sections of society. And, many could relate to the message that the movie shared, and the emotions it invoked.
12. English Vinglish
Far away from the conventional film-making English Vinglish was the story of a woman, who was struggling not only with a language but also with her dignity and pride. This story reflects how there is no age to fall in love with yourself and achieve your goals.
13. Piku
Not only the relationship between father and daughter, but this movie also captured how today's women are ready to take a stand against societal pressure and defend their life choices.
14. Swades
The movie is about an NRI falling in love with his own country. The movie captures the evolution of a global, NRI scientist into a genuinely "belonging" Indian.
15. Queen
Queen is a powerful movie that highlights a woman's journey of discovering herself. Rani (Kangana Ranaut) is proof that "when things go wrong, cry not, gather your guts and fly away." A soul-stirring movie in which an abandoned bride, instead of falling apart, chose to travel on her honeymoon alone and rediscover herself.
16. Taare Zameen Par
Taare Zameen Par is one of the most heartwarming movies based on teacher-student relationships. The film captured how a teacher can turn into a parent and look after a student like his own kid. Not giving up and honing a child's unique talent without underestimating them, this movie touched upon the issue of dealing with dyslexic kids in the most sensitive way.
17. Zindagi Na Milegi Dobara
Zindagi Na Milegi Dobara captured the essence of bonding and friendship like no other movie. Capturing friends' love and care for each other, this movie showcases how friendship helps us overcome our biggest fears and challenges!
We are so happy that Bollywood has realized that love is so much more than just romance between couples. As an audience, we are so happy to see different shades of love being represented on screen. Do let us know your favorite movie that showcases a different shade of love other than 'Ishq Wala love!'