Some childhood joys stay forever. One such experience that kids look forward to is watching a movie. It could be at home or the theatre, but the magic of watching a great film is fantastic. Besides, movies for children can also be a great way to educate and make them aware of different aspects of life. And so here we bring you the best 15 Hollywood movies for kids. Sit back with your bundle of joy(s) and let them have some fun!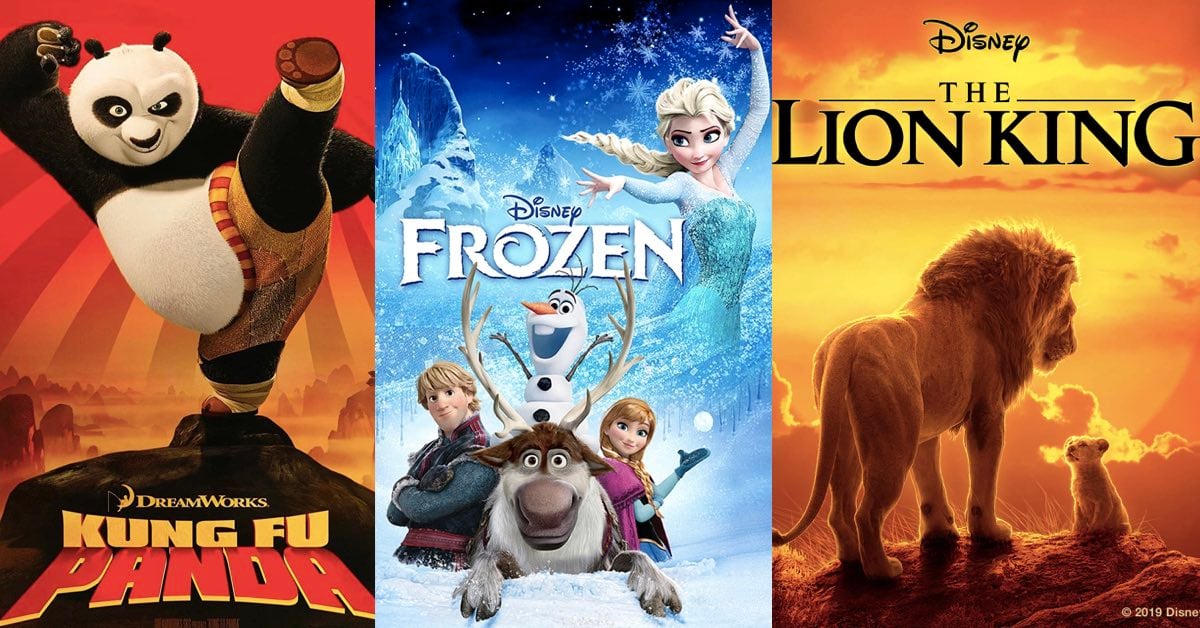 1. Mary Poppins:
The most amazing nanny brings laughter and gratification into the lives of two little children. With lots of music and magic, she literally floats into their home and hearts. You can watch the original 1964 film starring the effortless Julie Andrews or enjoy the later version Mary Poppins Return starring Emily Blunt.
2. The Sound of Music:
Another classic The Sound of Music is a joyful, yet the heart-wrenching journey of a family who had to flee the Nazis before the Second World War. However, Julie Andrews again delivers the performance of a lifetime to become the most loved governess ever.
3. E.T.: The Extra-Terrestrial:
A science fiction film, E.T redefined the genre of extra-terrestrial beings in cinema. Directed by Steven Spielberg, the most endearing bit is the bond that little Elliot forms with E.T. A great story about the innocence and selflessness of being a child.
4. How to Train Your Dragon:
This is one of the best Hollywood movies for kids that teaches inclusivity, compassion, and belief in self. Hiccup thinks from his heart and head, making him an adorable character along with Toothless the Dragon. Also, the two sequels are delightful to watch and do not disappoint.
5. Willy Wonka and the Chocolate Factory:
An adaptation of the novel by Roald Dahl, the story is about a poor boy named Charlie who visits Willy Wonka's Chocolate Factory with his friends. Though not an exact adaption of the book, the movie is a splendid journey into the world of delicacies of chocolates and making the right choices.
6. Kung Fu Panda:
Welcome to the world of Po the Panda! This three-movie franchise is a glorious tale of friendship, patience, practice, lots of food, and ofcourse – Kung Fu. Watch Po as he rolls, stumbles, fights, and finds inner peace to become the master of the art. A fun movie for kids that teaches them that practice makes perfect.
7. Children of Heaven:
An exceptionally well-made film, this Iranian film was nominated for Best Foreign Language Film at the Academy Awards in 1998. The story of a brother and sister and their escapades in trying to protect a pair of shoes is a heart-warming tale of kids showing maturity, yet not losing out on their naivety.
8. Finding Nemo:
Among the many Hollywood movies for kids, Finding Nemo has carved for itself a special place. The story of Marlin and Dory as they venture out in search of missing Nemo is an adventurous tale. Children will enjoy friendships, courage, and memorable characters for many years.
9. Toy Story:
The Toy Story franchise is perhaps one of the best Hollywood movies for kids ever. Why? Well, because the movies are based on their best playmates – toys! Ride along with the emotions and stunts of the different toys, such as Buzz Lightyear, Woody, Mr. Potato Head, Bo Peep, and many more.
10. Stuart Little:
Who doesn't absolutely adore the white petite mouse called Stuart? Adopted into a wonderful family, the story revolves around Stuart and the life of his parents, brother, and Snowbell the cat (who is always trying to eat him!) The film has a couple of sequels and also a short television series by the same name.
11. Wall – E:
An animated yet highly thought-provoking film, Wall-E is a must-watch in our times today. A great way to make kids understand the importance of the environment, nature, and health, Wall-E is one of those films that you can and must watch with the entire family together. And don't miss out on the chemistry between Wall-E and EVE.
12. Frozen:
The biggest hits when it comes to Hollywood movies for kids are Frozen I and II. The compelling musical drama of sisters Ana and Elsa is splendid both visually and emotionally. Olaf, Sven, and Kristoff are magnificent too in this movie that is inspired by Hans Christian Andersen's story, 'The Snow Queen.'
---
---
13. Despicable Me:
The film that introduced the world to Minions is a story crafted with wit and intelligence. Gru the supervillain evolves in the sequels and other franchises into finally a secret agent. However, every movie in the franchise is a fantastic watch and greatly loved by kids.
14. The Lego Movie:
Kids are fond of Legos. Now imagine a whole movie on the same! Undoubtedly, construction worker Emmet's story is worth watching as he stops the horrid businessman from gluing everything in Lego land. With sequels and many spin-offs, there are also several related movies that kids can watch.
15. The Lion King:
The journey of Simba as he grows from a tiny scared cub to a fearless lion king is the story of trial, tribulations, and finding one's self. With memorable songs that we still hum even after growing up, the original Lion King was an animated film in 1994. However, the remake in 2019 was a wonderful tribute to the original and was enjoyed worldwide.
Hollywood movies for kids are a perfect way to expose children to a language, culture, and stories that help their imagination, creativity, social and emotional development. As parents, you need to, however, know the right movies that can be enjoyed by children of all age groups. And we hope that the list above helps.