Hollywood owns a towering stack of romantic movie titles that range from stories of passion to those with separation and longing as the main themes. There is a long Hollywood romantic movies list that can be watched over and over again. 
The Hollywood film industry has produced both heart-rending love stories like Titanic and evergreen fun flicks like Love Actually, which masterfully evoke a whirlpool of emotions in us. No matter what age the audience belongs to, Hollywood has a captivating collection of romantic movies to offer to all kinds of audiences. 
Choosing which romantic movie to watch from thousands of accomplished titles can be head-scratching. We have put together the 50 best Hollywood Romantic Movies List for you to make your job easy.
The Hollywood Romantic Movies List
Get ready to fall in love!
1. Casablanca (1942)
Star Cast: Humphrey Bogart, Ingrid Bergman
A cult classic set against the backdrop of wartime, Casablanca continues to be hailed as a tour de force in the romantic movie genre.
2. Roman Holiday (1953)
Star Cast: Audrey Hepburn, Gregory Peck
It is a classic fairy-tale set in Rome. A princess flees from her palatial yet suffocating world and falls in love with a newspaperman. Roman Holiday is one of the best romantic english movies, and a perfect choice for a typically charming romantic movie for date night or otherwise.
3. West Side Story (1961)
Star Cast: Rita Moreno, Natalie Wood
Experience one of the best romantic English movies with West Side Story. A story with the classic combo of love and irony, west side story gives you Romeo-Juliet vibes with thrilling twists. It has all the elements of a romantic drama: two clashing gangs, a boy and a girl from the two gangs falling in love with each other, and the lover hunt that ensues.
4. Breakfast At Tiffany's (1961)
Star Cast: Audrey Hepburn, George Peppard
Audrey Hepburn's stellar performance in this modernistic, light-hearted, and pleasantly bling drama is a fun watch. Plus, if you are a sucker for fashion, this movie shall give you some major fashion goals.
5. Love Story (1970)
Star Cast: Ali MacGraw, Ryan O'Neal
If you want to watch something devastating yet beautiful, the love story is indeed the ideal love story to opt for.
6. The Way We Were (1973)
Star Cast: Barbara Streisand, Robert Redford
Based on the 'opposites attract' cliché, The way we were is definitely one of the best romantic English movies of all time.This movie has a lot more to offer in terms of the ups and downs of relationships and how lovers evolve along the way.
7. An Officer And A Gentleman (1982)
Star Cast: Richard Gere, Debra Winger
Just like in Pretty Woman, Richard Gere charms you head to foot with his performance in the role of a young navy pilot. He is what the movie title says and the movie itself offers a fresh and mature perspective on love.
8. Dirty Dancing (1987)
Star Cast: Jennifer Grey, Patrick Swayze
Steamy dancing, gorgeous actors, and an endearing summertime love story make Dirty Dancing a lovely weekend watch.
9. When Harry Met Sally (1989)
Star Cast: Meg Ryan, Billy Crystal
'When Harry met Sally', we got a delightful love story to watch on repeat. It's a story of two New Yorkers who unravel the classic question of 'can a man and a woman be friends?
10. The English Patient (1996)
 Star Cast: Ralph Fiennes, Kristin Scott Thomas
12 academy award nominations and 9 won: the success of this movie speaks for itself. Based on a novel by Michael Ondaatje, The English Patient is another great love story set in wartime.
Hollywood Romantic Movies List has only just begun!
11. Titanic (1997)
Star Cast: Kate Winslet, Leonardo Di Caprio
This Steven Spielberg movie keeps playing in your mind long after you have finished watching it. All that your mind can think of is "what could have avoided the end?" Your eyes will brim and a huge lump will form in your throat as you watch The Titanic – definitely one of the best romantic English movies of all time. Keep a tissue box handy as you indulge in this most moving Romantic movie of all time.
12. My Best Friend's Wedding (1997)
Star Cast: Julia Roberts, Dermot Mulroney
This movie has a completely different take on whether a man and a woman can remain friends. What if one of them can?
13. Notting Hill (1999)
Star Cast: Julia Roberts, Hugh Grant
He is an ordinary bookstore owner, and she is a gorgeous and successful star. What happens when cupid strikes between them?
14. 10 Things I Hate About You (1999)
Star Cast: Julia Stiles, Heath Ledger, Joseph Gordon-Levitt, Larisa Oleynik
Kat and Bianca are sisters and opposites. Kat, the reserved and uninterested older sister must have a boyfriend so that Bianca, the chirpy and vibrant sister can have one. Courtesy: their Dad's bizarre rule. Eventually, the plan takes a different turn.
15. P.S. I Love You (2000)
Star Cast: Hilary Swank, Gerard Butler
When the romantic drama – P.S. I Love You premiered in 2007, many hopeless romantics around the world cried their hearts out for weeks. This movie touched so many hearts that it became a cult movie. A young widow discovers that her late husband has left her 10 messages intended to help ease her pain and start a new life.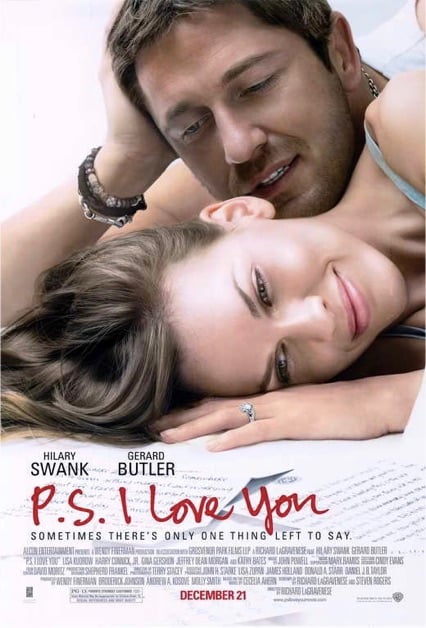 16. Love And Basketball (2000)
Star Cast: Sanaa Lathan, Omar Epps
Monica, and Quincy, two childhood best friends, must choose between their relationships or promising careers. 
17. Amelie (2001)
Star Cast: Audrey Tautou, Mathieu Kassovitz
A young girl with a modest ambition to become a waitress in Paris suddenly decides to dedicate her life to helping others. Why? 
18. Bridget Jone's Diary (2001)
Star Cast: Hugh Grant, Renee Zellweger
Bridget Jone's Diary is a thoroughly entertaining rom-com whose success produced two more sequels. It's a must-watch on the Hollywood romantic movies list.
19. Love Actually (2003)
Star Cast: Laura Linney, Keira Knightley, Hugh Grant, Emma Thompson, Bill Nighy, Colin Firth
A legit Christmas time watch, 'Love Actually' brings to you a fine mix of laughter, tears, and lots of 'awww' moments. 
20. Lost In Translation (2003)
Star Cast: Bill Murray, Scarlett Johansson
Serendipity is a classic characteristic of love, and this movie is all about that. Starmark this one in your Hollywood romantic movies list.
21. The Notebook (2004)
Star Cast: Rachel McAdams, Ryan Gosling
Nicholas Sparks first swept away his readers in a tide of emotions with this book, and then the movie made on it did the same. Rachel McAdams and Ryan Gosling bring Noah and Alice to life with their impeccable performances which will leave you awestruck and teary-eyed at the same time.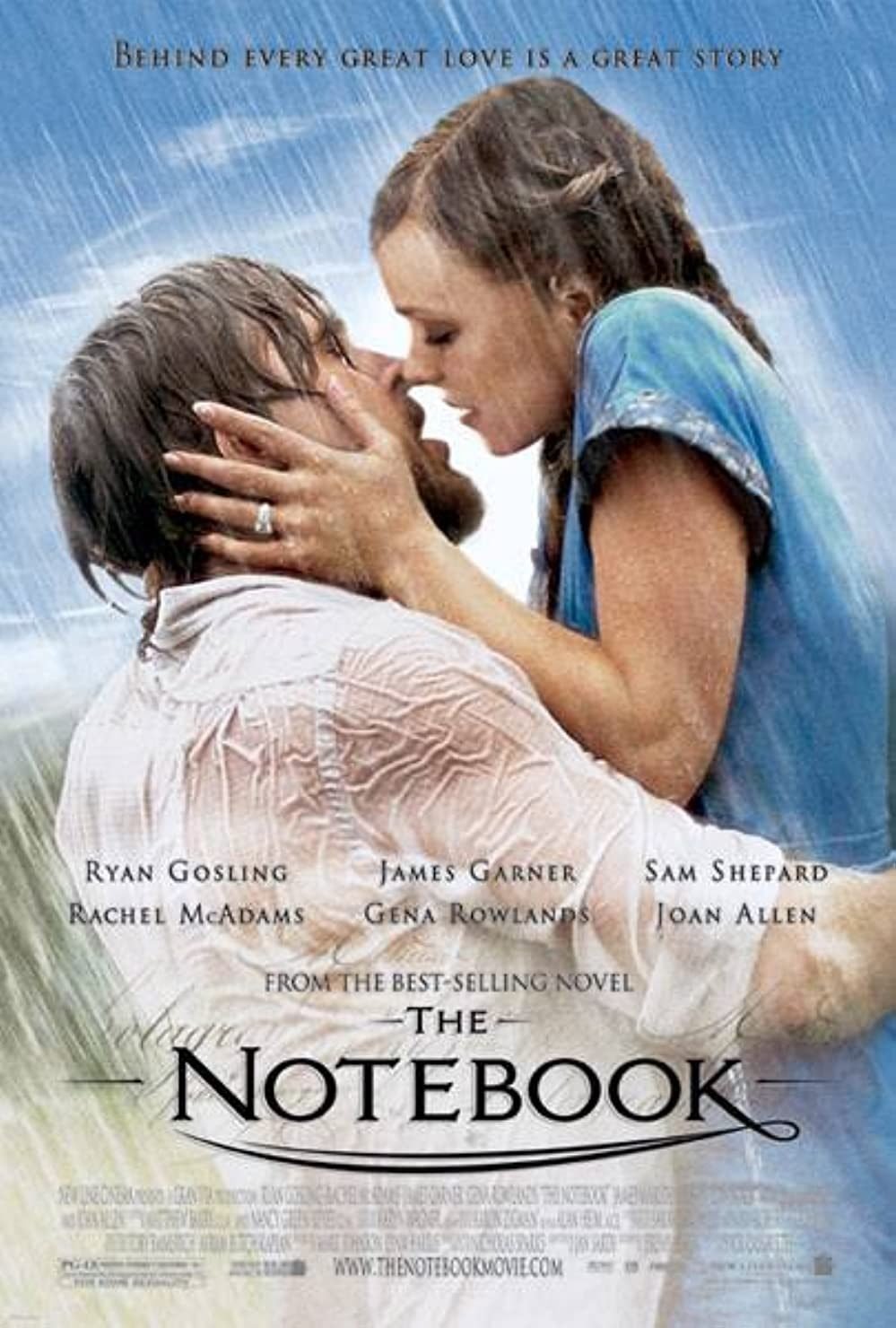 22. Eternal Sunshine Of The Spotless Mind (2004)
Star Cast: Jim Carrey, Kate Winslet
'Romantic movies can hardly be imaginative': this genius movie smashed this assumption to smithereens when it hit the theatres in 2004. Today, it is known as one of the most experimental, genius, and heart-wrenching romantic stories to ever have been told.
23. Brokeback Mountain (2005)
Star Cast: Jake Gyllenhaal, Heath Ledger
A beautifully crafted love story of two cowboys, Brokeback Mountain is a must-watch for its powerful storytelling.
24. Pride And Prejudice (2005)
Star Cast: Keira Knightley, Matthew Macfayden
This classic novel by Jane Austen has given many generations an iconic love story to swoon over. The movie adaptation sure needs to be applauded because it managed to do justice to what the book aimed at delivering. Keira Knightley as Elizabeth Bennet is worth every second of your time.
25. Something New (2006)
Star Cast: Simon Baker, Sanaa Lathan
A young woman is confused between two men: a messy situation that hardly anyone doesn't relate with. Who will she choose? Add Something New to your Hollywood romantic movies list, to know more!
Mid-way through the Hollywood Romantic Movies List
26. Atonement (2007)
Star Cast: Keira Knightley, James McAvoy
Based on the bestseller novel by Ian Mcewan, Atonement is an intriguing tale of love, misunderstandings, and redemption. They say forgive and forget, but is it possible when a single mistake costs you years of your happiness?
27. The Proposal (2009)
Star Cast: Sandra Bullock, Ryan Reynolds
Sandra Bullock and Ryan Reynolds entertain you to bits in this light-hearted rom-com. Their chemistry is worth dying for and the story is as sweet as a romantic flick can be.
28. Blue Valentine (2010)
Star Cast: Ryan Gosling, Michelle Williams
It's a bittersweet tale that makes you think and feel hard about love in its many blues and heartache in its rawest form.
29. Just Wright (2010)
Star Cast: Queen Latifah, Common
A physical therapist falls in love with her client who is a professional basketball player. Does he get the hint and respond? Watch Just Wright know what happens!
30. Letters To Juliet (2010)
Star Cast: Amanda Seyfried, Christopher Egan, Vanessa Redgrave
This movie will surely make you want to pack up your bag and head to Italy to meet the "secretaries of Juliet" who unite lovers just by writing letters! (in the movie) This is what Amanda Seyfried who plays Sophie discovers in Italy while on her pre-honeymoon visit with her fiancé. She doesn't know that her actual Romeo is also waiting for her there.
31. Love & Other Drugs (2010)
Star Cast: Anne Hathaway, Jake Gyllenhaal
Jamie Randall has an easy way with women. Only when he meets Maggie, a Parkinson's patient, does he experience a relationship like never before.
32. One Day (2011)
Star Cast: Anne Hathaway, Jake Gyllenhaal
This film was not a box-office success, but the characters – Dex and Emma- are worth remembering. They are two friends who meet once every year on a mutually decided date and discover how much they share in common!
33. About Time (2013)
Star Cast: Rachel McAdams, Domhnall Gleeson, Bill Nighy
If you are a fan of the time-travel theme, then it's 'about time ' that you watch this movie. It's a wonderfully crafted story in which love and time travel merge and none get lost in their essence. About Time is imaginative, compelling, and a story with a strong message.  
34. The Fault In Our Stars (2014)
Star Cast: Shailene Woodley, Ansel Elgort
John Green's mega-bestseller novel turned movie The fault in our stars is a heartbreaking story. There is no other way to say that. If you are in for a weepy movie time, mark this one on your Hollywood romantic movies list.
35. Carol (2015)
Star Cast: Cate Blanchett, Rooney Mara
Carol is an aesthetically told layered tale of two women who fall in love with each other in the 50s.
36. Moonlight (2016)
Star Cast: Naomie Harris, Trevante Rhodes, Mahershala Ali
Coasting through different chapters of his life, a young black man learns the true meaning of love and life. 
37. Me Before You (2016)
Star Cast: Emilia Clarke, Sam Claflin
In this tearjerker, Emilia Clarke and Sam Claflin give a dazzling performance as two lovers who meet for professional reasons and end up as each other's biggest cheerleaders. 
38. Call Me By Your Name (2017)
Star Cast: Armie Hammer, Timothee Chalamet
Set in 1980s Italy, this is a captivating story of a 17-year-old boy falling in love with his father's assistant. Just like the novel it's based on, this movie features among the most acclaimed romantic stories of all time. 
39. The Big Sick (2017)
Star Cast: Kumail Nanjiani, Emily V. Gordon
The Big Sick is a refreshing change from the typical rom-com formula. It portrays a cross-cultural theme, the complexities attached to that, and a mature perspective on tackling love and relationships.
The Last Ten on the Hollywood Romantic Movies List
40. Basmati Blues (2017)
Star Cast: Brie Larson, Utkarsh Ambudkar
This one is another cross-cultural romance in which Linda, a young scientist, comes to India and falls in love with Ranjit, a local farmer. Of course, a significant purpose brings them together that saves the movie's plot from being shallow and boring.
41. Love, Simon (2018)
Star Cast: Nick Robinson, Keiynan Lonsdale, Katherine Langford
Love, Simon is a moving tale of a 17-year-old boy who comes out of the closet and finds his place in society.
42. Crazy Rich Asians (2018)
Star Cast: Constance Wu, Henry Golding
Based on the bestseller novel that goes by the same name, Crazy Rich Asians is the story of Rachel Chu who discovers during a wedding in Singapore that her boyfriend is filthy rich and popular. 
43. To All The Boys I Have Loved Before (2018)
Star Cast: Lana Condor, Noah Centineo, Momona Tamada
What if someone finds your diary and splashes all your secret broodings on social media for your friends and family to see? Dreadful, right? This movie has a similar storyline but a hilarious plot.
44. A Star Is Born (2018)
Star Cast: Lady Gaga, Bradley Cooper
A star discovers another star and pushes her to fame and glory. But then, tragedy strikes!
45. Someone Great (2019)
Star Cast: Gina Rodriguez, DeWanda Wise, Brittany Snow
It's an uplifting movie that tells the story of a girl who after getting dumped by her boyfriend, gets together with her girlfriends to have fun and move on with her life.
46. Last Christmas (2019) 
Star Cast: Emilia Clarke, Henry Golding
A girl tired of playing an elf at a holiday stop meets a man who helps her discover what Christmas means!
47. The Photograph (2020)
Star Cast: LaKeith Stanfield, Issa Rae
A photograph leads Mae to revisit her family history and also find romance along the way. 
48. Before Trilogy (1995/2004/2013)
Star Cast: Julie Delpy, Ethan Hawke
The Before trilogy follows the love story of Jesse and Celine, who first meet on a train, passionately talk about love and life, and fall for each other.
49. The Lovebirds (2020)
Star Cast: Issa Rae, Kumail Nanjiani
How about when on the verge of a breakup, a couple gets entangled in an unexpected murder mystery? This movie is exactly about this bizarre situation and how the two lovebirds tackle their relationship in uncertain circumstances.
50. Rebecca (2020)
Star Cast: Lily James, Armie Hammer
When a newly married woman visits her husband's family estate, she is confronted with the imposing legacy of his first wife, Rebecca.