No one can deny that many of us were really excited about seeing Ranbir and Alia's Jodi on-screen. While Brahmastra may have done good collections at box-office, the movie failed to impress many. And, while we are extremely happy for Ranbir and Alia to be together in real life, their onscreen Jodi as Shiv & Isha just failed to impress us. Rather than Ranbir-Alia Jodi, here are 6 on-screen jodis that won our hearts in 2022.
1. Prahlad & Vikas in Panchayat
Played by Faisal Malik & Chandan Roy      
Prahlad & Vikas won our hearts with their perfect chemistry and hard-hitting performance. We don't think any other on-screen jodi made us laugh as hard as Prahlad & Vikas this year. We are sure you would agree that they are one of the finest onscreen jodis of 2022.
2. Shanti Mishra and Santosh Mishra in Gullak
Played by Geetanjali Kulkarni & Jameel Khan
With their subtle romance and endless support for each other, this middle-class couple fights their life struggle like a pro. The way they enjoy subtle moments of romance in their daily struggle, leaves you touched. This couple reminds you that love isn't about grand gestures; rather it's about small moments of love, care, and respect!
3. DCP Vartika & IPS Neeti in Delhi Crime Season 2
Played by Shefali Shah & Rasika Dugal
While Delhi Crime 2 doesn't quite match the lofty heights of its first season, that doesn't take anything away from it being another good investigation police procedural – elevated by the marvelous Shefali Shah and Rasika Duggal. While Shefali Shah was at her best, Rasika Dugal who played IPS officer Neeti, perfectly matched up to Shefali's caliber. Their hard-hitting performance as a team took the show several notches higher.
4. Aman Mishra & Annu Mishra in Gullak
Played by Harsh Mehta & Vaibhav RajGupta
From fighting for the volume of the TV to standing for each other, Aman Mishra & Annu Mishra captured the reality of a sibling bonding beautifully. With love, fights, anger, guidance, and endless support, this Jodi is one of the finest onscreen sibling Jodis of 2022. In their wins, fights, struggles, and failures, we laughed and cried with them.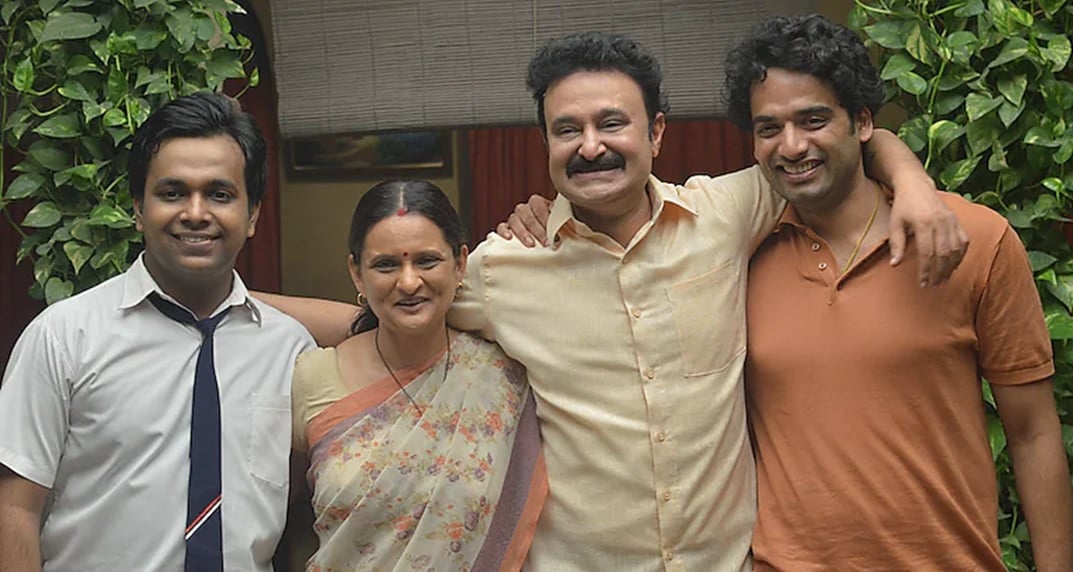 5. Manju Devi & Brij Bhushan Dubey in Panchayat
Played by: Neena Gupta & Raghubir Yadav
Manju Devi & Brij Bhushanji is another couple that touched our hearts and souls. How they push each other to be better versions of themselves will make you fall for this couple. Their relationship is about respect, love, admiration, care and so much more.
6. Shamshu Ansari & Badru Shaikh in Darlings
Played by: Shefali Shah & Alia Bhatt
Alia's Jodi with Ranbir may not have impressed us. But, her jodi with talented Shefali Shah as Badru and Shamshu won many hearts. Many of us cheered for this mother-daughter duo when they devised a plan to punish Badru's abusive husband Hamza. While these two were trying to take back control of their life, we were rooting for them!
Which one is your favourite? Tell us in comments below.