The glitzy world of cinema has an incredible power to turn ordinary actors into superstars. It's like a magic trick! With a captivating story, exceptional performances, and the ability to connect with audiences on a deep level, cinema can transform a regular actor into an extraordinary icon.
But you know what really propels an actor to new heights? The chance to play a memorable character. When actors fully immerse themselves in the complexities of their roles, experiencing every emotion, challenge, and joy, they bring those characters to life. They make them relatable and iconic. And when viewers form a strong emotional bond with these characters, it paves the way for the actor to become a household name.
In the world of cinema, there are certain movies that have the power to skyrocket stars to unmatched glory. These films become timeless landmarks, captivating audiences and transforming the careers of the talented actors and actresses who star in them. Not only do these silver-screen wonders mesmerize viewers, but they also launch the careers of these gifted individuals to unprecedented fame.
Now, let's take a look at some super-hit films that made certain actors famous:
1. Darr – Shah Rukh Khan
In 1993, Shah Rukh Khan's career took a thrilling turn with "Darr." His portrayal of Rahul, an obsessed lover, surprised everyone. The Romantic King of Bollywood showcased his immense talent by delivering a powerful performance in a dark character. "Darr" not only solidified his position as a bankable leading man but also showcased his ability to portray complex characters with nuance and conviction.
2. Zakhm – Ajay Devgn
In 1998, "Zakhm" became a turning point in Ajay Devgn's career, propelling him to superstardom. Devgn's portrayal of Ajay, a character deeply affected by communalism, showcased his remarkable acting talent. His unfiltered, passionate, and emotionally charged performance left a lasting impact on audiences. "Zakhm" also earned Devgn his first National Film Award for Best Actor.
3. Jaanwar – Akshay Kumar
The 1999 film "Jaanwar" significantly contributed to Akshay Kumar's rise to fame and success. His portrayal of Babu, a criminal seeking love and redemption, displayed his extraordinary acting skills and versatility. Kumar's intense and emotionally resonant performance had audiences in tears. "Jaanwar" not only achieved commercial success but also garnered critical acclaim for his subtle portrayal.
4. Hum Tum – Saif Ali Khan
Saif Ali Khan's meteoric rise to fame and fortune was greatly influenced by the 2004 film "Hum Tum." Khan's portrayal of Karan, a charming and astute cartoonist, showcased his perfect comic timing and undeniable charisma. He captivated audiences with his engaging and personable performance. "Hum Tum" became a commercial success and earned Khan critical recognition, including a National Film Award for Best Actor.

5. Koi… Mil Gaya – Hrithik Roshan
The 2003 film "Koi… Mil Gaya" turned out to be a game-changer for Hrithik Roshan, propelling him to unprecedented levels of fame and acclaim. It was surprising to see Roshan play Rohit Mehra, a mentally handicapped young man who encounters extraterrestrial beings. His sincere and appealing performance touched the hearts of viewers. "Koi… Mil Gaya" achieved box office success and earned Roshan accolades for Best Actor.
6. Munna Bhai M.B.B.S. – Sanjay Dutt
Sanjay Dutt's breakthrough performance in the 2003 film "Munna Bhai M.B.B.S." launched him to new levels of fame and acclaim. Dutt's portrayal of Munna Bhai, a lovable goon turned medical student, showcased his masterful comic timing and natural charm. His astounding performance resonated with viewers, leaving a lasting impression. Alongside its tremendous success, "Munna Bhai M.B.B.S." brought Dutt worldwide recognition.
7. Ghajini – Aamir Khan
Aamir Khan's 2008 film "Ghajini" changed the game and catapulted him to unprecedented heights of fame and glory. Khan's portrayal of Sanjay Singhania, a man seeking revenge for his lover's death, showcased his unwavering dedication and commitment as an actor. His compelling and passionate performance deeply connected with audiences. "Ghajini" pushed the boundaries of Indian cinema and highlighted Khan's talent for physical transformations.
8. Wanted – Salman Khan
Salman Khan's career took a dramatic turn after the 2009 release of "Wanted," propelling him to new levels of fame and fortune. Khan's larger-than-life portrayal of Radhe, a fearless undercover detective, showcased his unmatched screen presence. "Wanted" not only became a commercial blockbuster but also redefined Khan's image as an action hero.
9. Rockstar – Ranbir Kapoor
Ranbir Kapoor's career was transformed with the 2011 film "Rockstar," propelling him to new heights of fame and glory. His portrayal of Janardhan Jakhar, a gifted yet troubled musician, showcased his exceptional acting prowess and emotional range. Kapoor's raw and mesmerizing performance captivated audiences. "Rockstar" achieved critical and financial success, earning Kapoor multiple nominations for Best Actor.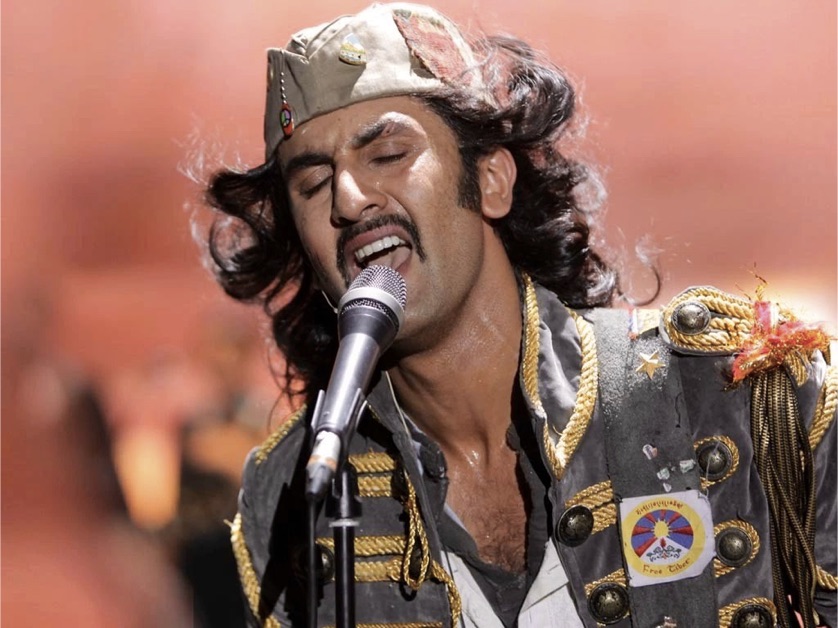 10. Goliyon Ki Raasleela… Ramleela – Ranveer Singh
Ranveer Singh's breakout performance in the 2013 film "Ramleela" propelled him to new levels of fame and recognition. Singh's portrayal of Ram, a passionate and obsessive lover, showcased his infectious energy and captivating on-screen presence. His outstanding performance was brimming with enthusiasm. "Ramleela" achieved financial success and earned Singh critical acclaim and several awards.
11. Sonu Ke Titu Ki Sweety – Kartik Aaryan
Kartik Aaryan's rise to fame and recognition reached new heights with the 2018 film "Sonu Ke Titu Ki Sweety." Aaryan's portrayal of Sonu, a loyal friend protecting his best friend from a cunning wife, displayed his impeccable comedic timing and endearing charisma. His charming and funny performance resonated with the audience. Aaryan received praise from critics for his effortless performance in "Sonu Ke Titu Ki Sweety," which became a box office success and a breakthrough for him.
These movies not only entertained audiences but also launched these actors into the stratosphere of stardom. They became household names, adored by millions. So, next time you watch these films, remember the transformative power of cinema and the actors who brought these unforgettable characters to life.