Indian Celebrities & Their Lookalikes: We keep finding new pictures of famous actors on the internet. While doing so, at times netizens come across doppelgangers of these famous personalities. These doppelgangers' pictures along with the famous personalities would make you surprised. And you might end up wondering how is this even possible!
Indian Celebrities & Their Lookalikes
Here's the list of Indian film & TV actors along with their doppelgangers. These leading ladies look so much alike that they'll confuse you for twins and make you wonder who is who?
1. Priyanka Chopra
Priyanka found her look-alike on the internet and was not able to control her surprise. Navpreet Banga, a Vancouver-based vlogger, looks so much like Priyanka that it might seem like they are twins. Priyanka even tweeted when she found out about Navpreet. (Also Read: 18 Priyanka Chopra Quotes To Inspire You To Live Life On Your Own Terms)
2. Jacqueline Fernandez

Jacqueline found her twin from a different mother in Amanda Cerny. While Jacqueline is a well-known star in Bollywood, Amanda herself is an American actor and an influencer. The two had first met a few years back in Los Angeles, and have been spotted together multiple times in Mumbai as well.
3. Ranveer Singh
We all know Ranveer is a unique personality. But what we told you that he is not so unique? Meet this Pakistani boy who looks like a splitting image of Ranveer.
4. Tiger Shroff
We all love the awesome physique of Tiger Shroff. So it's only fair that the internet found Tiger's doppelganger in a person who shares a very similar physique. David Saharia, a model from Assam, has been in the news for his uncanny resemblance with the SOTY-2 actor.
Indian Celebrities & Their Lookalikes
5. Alia Bhatt
Celesti Bairagey, an Assamese influencer, surprised Alia's fans when she dressed up like Alia's Gangubai poster. Celesti shared a video on Instagram where she is seen singing and dancing, looking just like Alia. Celesti has a very similar face cut and dimpled smile as Alia. (Also Read: 7 Brilliant Alia Bhatt's Performances That Show Why She Deserves Superstar Tag More Than Anyone)
6. Disha Patani
What if we tell you that Disha's doppelganger is more famous than her? Infact Disha considers her doppelganger as a role model. If your doppelganger is Penelope Cruz, then why not! It is crazy how two famous people can look so similar.
7. Anushka Sharma
An American artist, Julia Michaels, is a very close lookalike of Bollywood actress Anushka Sharma. Julia expressed her amazement on Twitter and Anushka was also surprised to learn about it. In fact, Anushka even tweeted her excitement when she got to know about Julia.
8. Emraan Hashmi
The serial kisser, Emraan found his lookalike in Mazdak Khan, a native of Peshawar. This discovery created a lot of buzz in Pakistan, and Mazdak himself became a sort of celebrity.
9. Deepika Padukone
A digital creator, Rijuta Ghosh Deb looks so much like Deepika that you will mistake them for twins. Originally from Kolkata, Rijuta took the internet by storm with her captivating pictures and her resemblance with the actress.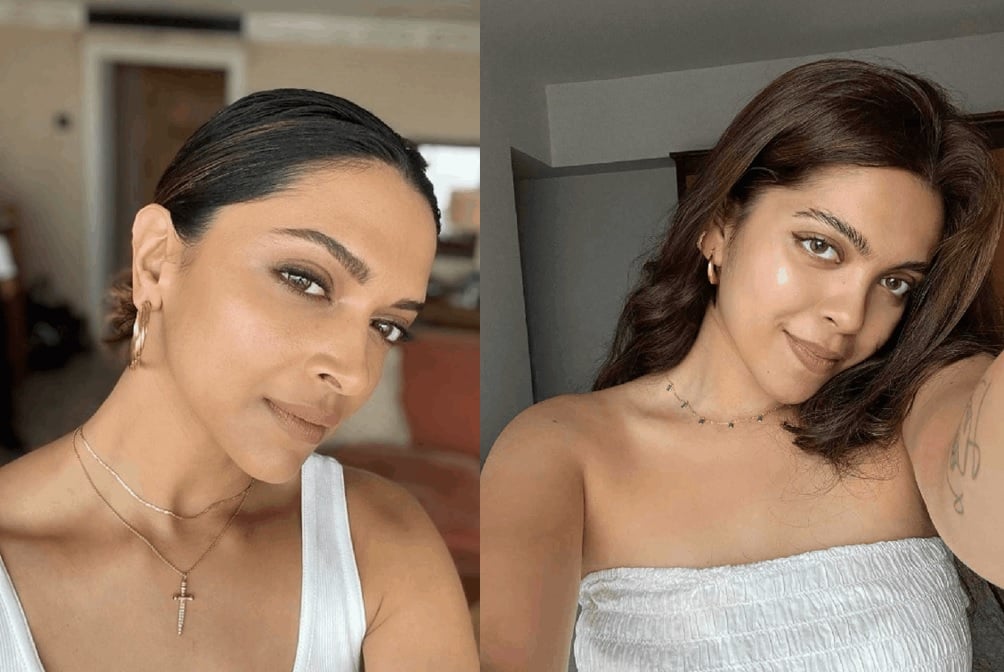 Don't miss: Bollywood & TV Actresses Who Look So Similar They Left Us Puzzled