No one can deny that most Bollywood movies have no logic. Brainless movies have been part of Bollywood's history for a very long time now. But, in recent times, audiences have been vocal about calling out Bollywood for churning senseless movies in name of entertainment. Here are some of the laughable movies that made money at the box office but were completely ripped of logic and rationality. Have a look at some of the Illogical Bollywood Hit movies
Bollywood Movies Devoid Of Logic
1. Dilwale Dulhaniya Le Jayenge
Sorry for ruining your iconic scene. But, DDLJ's climax was written without logic. Even though the trains have multiple doors, for Bollywood, there was one and only one entrance to the train – the one at which the hero is waiting. The makers made an actress run in a heavy lehenga to catch the train. And, makers forgot that the train has stopping chains too! 
2. Tanu Weds Manu Returns
Tanu Weds Manu Returns broke many records at the box office. From divorce proceedings taking just two days to the protagonist being in love again and ready to be married just two days after the divorce – the movie was devoid of logic! 
3. Jab Tak He Jaan
Katirina conveniently decides to distance herself to save Shah Rukh Khan from dying. She believes that he will die if they stay together. Where's the logic? None found!
4. Dhoom 3
Another movie where the makers forgot the basic logic and made Chicago police call Indian cops to solve a case. What were makers even thinking?
5. Kabhi Khushi Kabhi Gham
Remember the logic when the hero just married the heroine because she lost her father! What kind of a character thinks about marriage when a family is grieving a loss of a family member?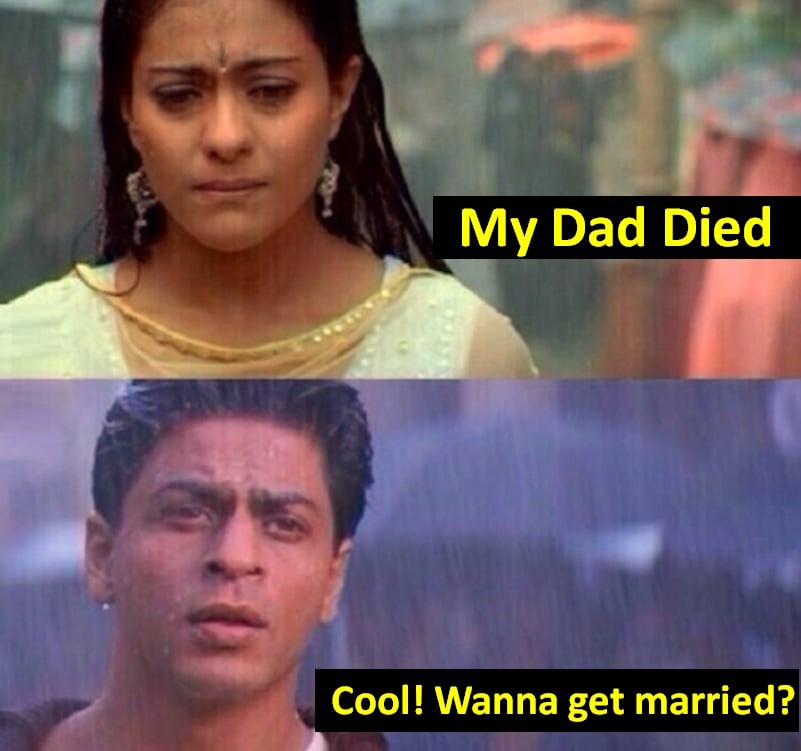 6. Dabangg, Singham, Simbba, Kick and other similar films
Bollywood heroes are not humans. They are Super Gods, who have endless power in their legs. One punch or kick can end people's life.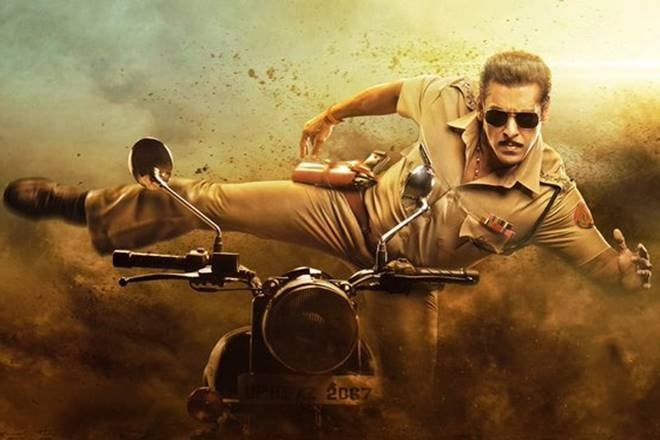 7. Yeh Jawaani Hai Deewani
When Bunny came to attend a friend's wedding but conveniently missed his dad's funeral. Because who cares about parents?
8. Om Shanti Om
There is no doubt that Om Shanti Om had no logic. The whole idea of reincarnation was stupid to start with in the first place. But, how the protagonist manages to find a girl who looks exactly like the dead Shanti is completely illogical. This movie managed to showcase double reincarnation because the audience is stupid!
Rab Ne Bana Di Jodi
How stupid is Anushka's character that cannot spot the difference between her husband and the man in the dance class? The basic premise of the movie is husband to remove a mustache and the stupid wife fails to recognize him.
10. Kabhie Khushi Kabhie Gham
Be it his wife or sons, the father keeps holding the whole family accountable for family values. But, doesn't feel any shame in dancing with women half his age objectionably in front of the whole gathering. Because, yeh Bollywood hai, yahan sab chalta hai!
Know of any illogical aspects of Bollywood movies? Tell us in the comments below.