Thanks to OTT, audiences have access to really good content. With progressive movies and web series, OTT has definitely won the audience's love. Among the progressive shows, there are some web series that are inspired by popular novels. In case you would like to explore web shows based on popular books, then here are some suggestions for your binge-watching:
1. Sacred Games: Netflix
Sacred Games is one of the most popular Indian web series. Inspired by Vikram Chandra's novel of the same name, the series is directed by Anurag Kashyap. The series' plot revolves around the interaction between the inspector Sartaj Singh and the crime lord Ganesh Gaitonde, who is set to destroy Mumbai city. With talented actors like Nawazuddin Siddique, Radhika Apte, Saif Ali Khan, Kalki Koechlin, and Pankaj Tripathi, this show became quite a hit among the audience.
2. Leila: Netflix
This spine-chilling web series is inspired by Prayaag Akbar's Leila. The show revolves around a woman named Shalini, who is on a hunt to find her lost daughter. With six episodes, this bold show keeps you on the edge of your seats.
3. Bard of Blood: Netflix
Bard of blood is another thriller, which is based on 2015 Bilal Siddiqui's espionage novel by the same name. The thriller captures story of an ex-RAW Agent.
4. State Of Siege: 26/11: Zee5
Based on Sandeep's Unnithan's book, Black Tornado, State Of Siege:26/11 is a web series that will take you back to the 26/11 event in Mumbai. The web series is about the terrorist attack which took place in 2008. With eight episodes, this hard-hitting series is a must-watch.
5. Selection Day: Netflix
Based on Man Booker Prize Winner, Aravind Adiga's novel, Selection Day, the series received a lot of love from the audience. Produced by Anil Kapoor, the show follows the lives of two brothers named Radha and Manju. They are raised by a cricket-obsessed father, who wants them to achieve great milestones in the field of cricket. In case you haven't watched it, this show is a must-watch.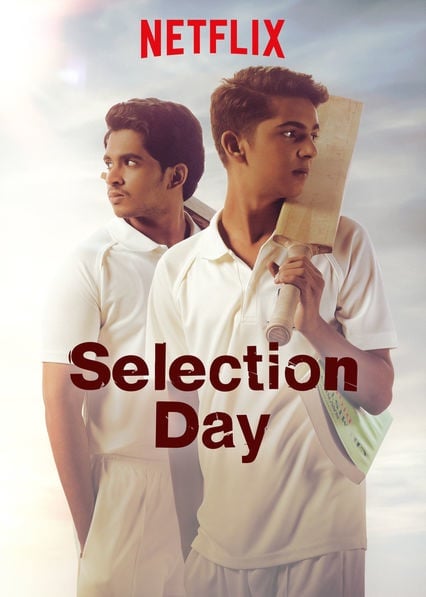 6. The Final Call: Zee5
Inspired by Priya Kumar's 2015 novel, I Will Go With You: The Fight Of A Lifetime, the show is about the passengers who took a flight from Mumbai and were traveling to Sydney. It shows how their life is put in danger, as the captain on board commits suicide.
7. Samantaar – MXPlayer
Based on Suhas Shirwalkar's novel of the same name, this show is about the unconventional story of Kumar Mahajan. Frustrated with his wife, Kumar Mahajan discovers an astrologer, who tells him that he has read a similar palm a few years ago. As Kumar sets out to find his palm-twin, he discovers Sudarshan Chakrapani, whose life is exactly like his from the beginning. Sudarshan gives him a diary, on the condition that he will read just one page every day to know his future. What unfolds next is what makes this show interesting to watch.
8. The Married Woman – Alt Balaji
This series is based on Manju Kapur's novel 'A Married Woman'. The series explores the theme of love beyond genders. The series captures the story of Astha and Peeplika. Astha has been an ideal woman all her life but she has never been honest with herself. Her life takes an unexpected turn when artistic Peeplika enters her life. Set during the 1992 Babri Masjid demolition, the show makes a brave attempt to explore the nuances of human relationships. This Ridhi Dogra starrer is an honest story of self-discovery and self-acceptance.
How many of them have you watched? Tell us in the comments below.