It is quite disappointing how many of us blame Bollywood for giving us sexist, misogynistic, regressive, and copied movies. But, then, when Bollywood makes a brave attempt to give us really progressive and original movies, we let them fail at the box office. How regressive and sexist movies perform so well at the box office reveals a lot about us as a society.
Here are some of the recent Bollywood Hindi movies that tanked at the box office but are actually good:
1. An Action Hero (2022)
 Ayushmann Khurrana and Jaideep Ahlawat's hilarious and thrilling cat-and-mouse chase left many impressed. The whole internet was buzzing with 'An Action Hero' great reviews but even after such positive word-of-mouth, this movie is struggling at the box office.
With a powerful screenplay and a talented star cast, this movie focused on the original story, rather than a remake. But, even after being a good movie, it tanked at the box office.
2. Jayeshbhai Jordaar (2022)
The hard-hitting Ranveer Singh starrer focuses on various social ills. From foeticide to masculine toxicity, this movie is one of the most progressive movies of all time. But, sadly, this well-made movie promoting an important message bombed at the box office. The movie only grossed Rs 23 crores. However, when the movie was released on Amazon Prime, it received a lot of love and appreciation from the audience.
---
---
3. Thappad (2020)
Brilliant plot. Brilliant acting. Brilliant screenplay. But, even after the phenomenal performance, Thappad didn't perform well at the box office. The movie didn't make much money at the box office. But, this engaging drama turned out to be a superhit online.
4. Jersey (2022)
In this beautiful inspiring movie, there are multiple moments that leave you emotional. Starring Shahid Kapoor, Pankaj Kapoor, and Mrunal Thakur, Jersey isn't a stereotypical sports drama. It is an inspiring story of a man fighting hard to make his life better. But, unfortunately, this inspiring movie failed at the masterpiece. When this movie was released online, many people loved it. 
5. 83 (2021)
The movie had to wait for a long to release in theatres only because of the COVID-19 pandemic. And, when it did, the country was struggling with the onset of the third wave that led to decreased footfall in theatres. But, the movie turned out to be a great hit online.
6. Bhediya (2022)
Set in the forests of Arunachal, Bhediya is the story of Bhaskar, a man who gets bitten by a wolf and begins to transform into a creature. Bhediya is Bollywood's first creature comedy. And, while we complain about Bollywood's obsession with remakes and its lack of originality, it is quite disappointing how Bollywood's attempt at this original horror comedy fell flat at the box office. 
7. Sonchiriya (2019)
Despite receiving great reviews from the critics, this Sushant Singh Rajput and Manoj Bajpayee starrer bombed at the box office. There are a lot of people who missed out on this great film. Set in 1975, this movie is about a group of dacoits in the Chambal region. This movie even received the Filmfare Critics Award for Best Film in 2020 (along with Anubhav Sinha's Article 15). It earned ₹8 crores. If you haven't yet watched this film, we suggest you watch it today.
8. Tumbbad (2018)
With an intriguing storyline and excellent graphics, many are in awe of Tumbbad. People loved the movie so much that when India announced its Oscar entry in 2019, many thought Tumbbad would have made a better choice than Gully Boy. But sadly movie didn't perform well at the box office. It was only after its release on Amazon Prime that it became a cult.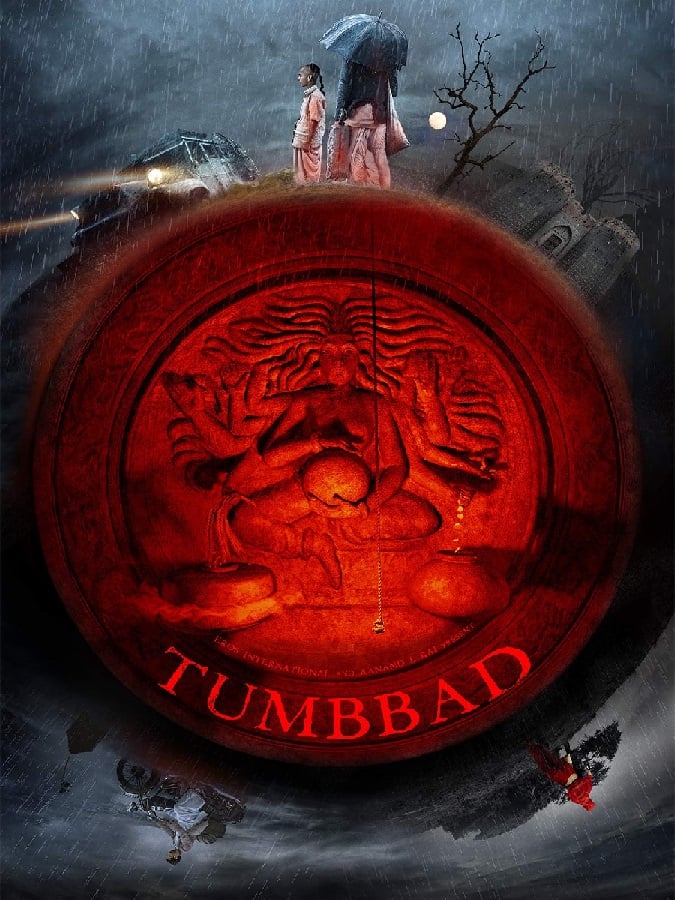 9. Omerta (2017)
From the makers of Scam 1992, this biopic of Ahmed Omar Saeed Sheikh (Rajkummar Rao), a British terrorist of Pakistani descent, didn't do well at the box office. The movie revolves around the 1994 kidnappings of Westerners in India for which Omar was arrested. In 2002, he was imprisoned for scheming the murder of Wall Street Journal journalist Daniel Pearl. This Hansal Mehta directorial has one of the finest storytelling and is definitely worth a watch.
There are some really iconic movies like Nayak, Swades, and City Lights that couldn't do well at the box office? Tell us which one is your favorite film out of these in the comments below.