We are living in exciting times when the audience is celebrating the power of good content. In the times when big-budget movies and superstar-loaded movies are failing at the box office, small-budget movies like Kantara are breaking records.
The whole country is caught up with Kantara fever. Be it celebrities or critics or fans, everyone is applauding Kantara for being an extraordinary movie. People loved the movie so much that they demanded it to be India's official entry at the Oscars next year.
Written & directed by Rishab Shetty, Kantara also stars him in the lead role. The movie is about a Kambala champion who comes at loggerheads with a DRDO officer in a small village bordering a reserve forest.
In case you loved Kantara, here are 6 other unconventional Indian films that should be on your watch list:
1. Garuda Gamana Vrishabha Vahana (2021)
IMDb: 8.4
If you enjoyed Kantara and are looking for similar movies, 'Gangster' is one of them. The gangster movie revolves around a clash between two friends, Hari and Shiva, whose names are inspired by the gods Lord Vishnu (Garuda Gamana) and Lord Shiva (Vrishabha Vahana). The makers have skillfully portrayed these characters, incorporating their divine qualities into their nature
2. Asuran (2019)
IMDb: 8.5
With Dhanush's exemplary performance, Asuran is definitely a must-watch. The movie is about a farmer, who belongs to a lower caste. He is forced to go on a run after his hot-headed son kills an upper-caste landlord. Dhanush's National Award-winning film will hit you really hard. If you enjoyed Kantara and are looking for movies like Kantara, Asuran is perfect for you.
3. Karnan (2021)
IMDb: 8
You must watch Karnan, if you're looking for similar movies like Kantara. Karnan is a movie directed by Mari Selvaraj and stars the talented Dhanush in the lead role. The movie is loosely based on the 1995 Kodiyankulam caste violence and follows the story of Karnan, a member of an oppressed community who fights against the authorities to secure justice for his people.

4. Pushpa: The Rise (2021)
IMDb: 7.6
Just movies like Kantara, Pushpa also focuses on the clash between a hot-headed man and a police officer. The movie captures the story of a red sandalwood smuggler who rises up the ranks & becomes a feared gangster. The movie received a lot of love from the audience as well as critics. Pushpa is the best option for Kantara similar movies.
5. Ulidavaru Kandanthe (2014)
IMDb: 8.4
Another movie like Kantara, Ulidavaru Kandanthe (As Seen by the Rest), is about five stories about a murder. Each character narrates the incident from his own perspective and how the movie unfolds leaves you thrilled.
6. Tumbbad (2018)
IMDb: 8.2
In case you would like to watch a great original Indian movie of recent times, then Tumbbad must be on your watch list. The movie is about a guy, who finds an unlimited supply of gold because of Hastar, the demon god.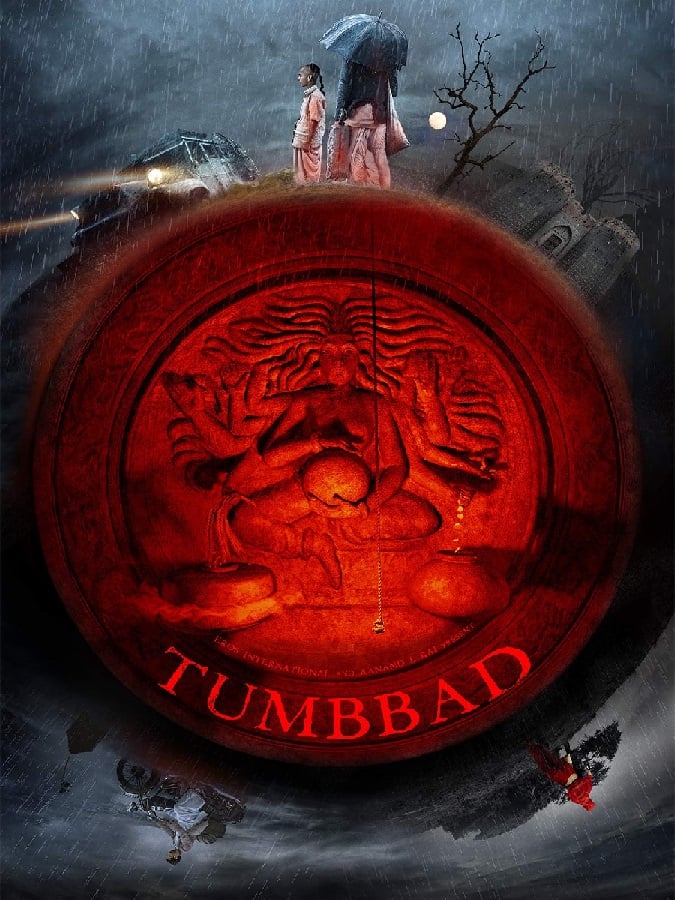 Which other movie should be added to the list? Tell us in the comments section below.