No one will deny the fact that if we want to make our society safer and better for women, we need to educate our men. We need to make our men understand the importance of consent. We need to raise our men better so that they can join us in our fight against domestic violence, and abuse.
So men, to give you a glimpse of women's struggle, here are the movies you need to watch.
1. Thappad
The movie focuses on the critical issue of domestic abuse and male entitlement. This movie is a tight slap on the face of a society that raises entitled men who believe they are superior to women. This film attempts to showcase how our entitled men treat their wives and mothers as second-class citizens. It is a beautiful story that shows how domestic abuse is never okay – even if it is just one slap!
2. Lipstick Under My Burkha
With four beautiful stories, Alankrita Shrivastava showcases the heartbreaking plight of Indian women in our society. These stories may seem to be quite different from each other, yet they are the same. Because in the end, it is the tale of four women rebelling against patriarchy.
3. Chhapaak
Another powerful movie that showcases why boys need to learn to accept 'NO'. The movie focuses on how Malti falls victim to an acid attack after she refuses the advances of a boy. The movie revolves around her ordeal of a court procedure while trying to heal both physically and mentally.
4. Parched
Focusing on the patriarchal society prevalent in rural India, director Leena Yadav narrates the story of four women in a small village in Rajasthan. This movie touches on some very critical issues like marital rape, child marriage, dowry, and domestic abuse. It is a just reflection of social evils that affect India.
5. Pink
Another masterpiece by Shoojit Sircar that hit the screens in 2016. 'Pink' initiated the much-needed discussion on consent. The famous dialogue – 'No means no' became a part of mainstream discourse. Over the last couple of years, we have encountered how it is important to understand the value of consent. During the #MeToo era, consent became a burning topic of discussion. This extraordinary movie will make men realize the importance of consent, and that the only thing to do when a woman says no, is to back off!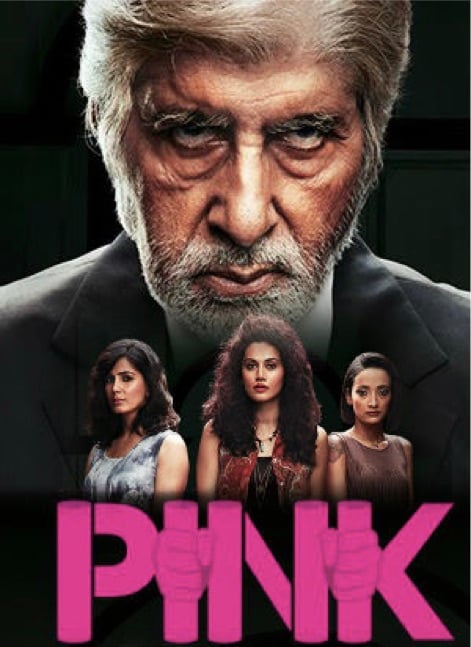 We hope these movies can help men understand the impact of misogyny on women's life. In case you have any more suggestions, do let us know!