Indian weddings are beautiful. But there are still some ancient traditions and rituals that are signs of regressive and patriarchal society. While keeping up with the changing times, we should give up on these meaningless and outdated traditions. Here are some of these sexist traditions that are not just unfair, but downright insulting.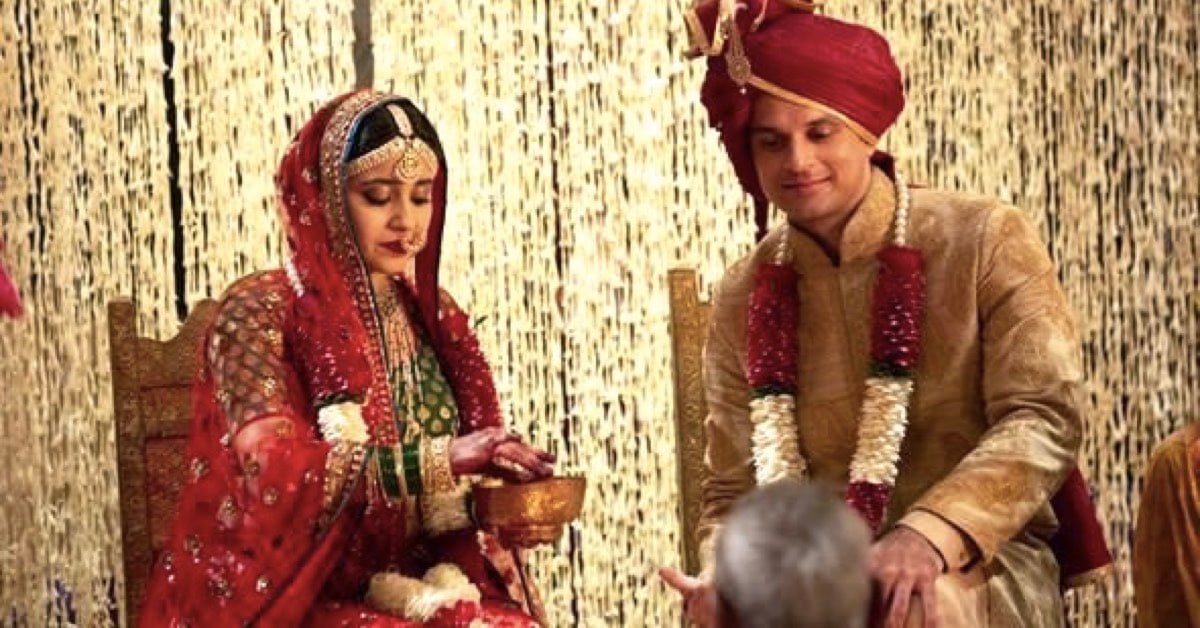 1. Kanyadaan
Made up of 2 words: Kanya and Daan, the term Kanyadaan is self-explanatory why it is regressive in nature. It literally means giving up your daughter. The son-obsessed society that prefers sons and condemns daughters has endlessly treated women as parents' liability. And hence devised the tradition of 'kanya' daan.
In these times, treating women as property or liability is incorrect in every way. Hence it is better to give up on the tradition of  Kanyadaan that's a sign of male chauvinistic society and treat women as liability or burden on their family and husband!
2. Kashiyatra
Popular South Indian ritual, Kashi Yatra is a ritual, where the groom gets up from the wedding and refuses to marry the bride saying he wants to give up worldly pleasures and complete his religious studies. Post which, he begins a mock pilgrimage. Then, the bride's father stops him, pleads, and begs him not to go and marry his daughter.
He further explains to groom the benefits of married life versus ascetic life. He additionally promises the groom that his daughter will stay with him through the ups and downs of life. The groom then returns to the wedding and the wedding continues.
Why the father of the bride needs to beg and plead with the groom for marriage? Why can't the bride want to study further and decide to get up and leave the marriage hall with her mother-in-law tagging behind her, begging her not to leave the groom?
3.  Feet Washing 
Sadly, it is a very common tradition where the bride's parents wash the groom's feet. The tradition had some sense in the earlier times as grooms generally used to walk barefoot from one village to another for the wedding.
In modern days with cars and horses, this tradition is so much outdated. But, still, feet washing is a common tradition across different parts of our country. It is quite insulting how the bride's father or parents or family are expected to wash the feet of the groom.
4. Bride has to re-use Haldi paste that has been put on groom's body
In Bengali culture, the tradition for the pre-wedding Haldi is as regressive as it could be. Do you know the turmeric paste carried by the groom's family for the bride is the same paste used by the groom or a paste that has touched the groom's body? How unhygienic?
Sadly, in some Bengali traditions, the bride is made to sit under the elbow of the groom, and water is then passed from his elbow onto her.
5. Woman have to change her first & last name
In many parts of North & West India, the bride is still expected to change her first and last name after marriage. While the new first name is calculated based on her and her husband's combined astrological chart, the last name is the same as that of her husband's family name. What is even heart-breaking is that this practice is common not just in rural areas but even in urban areas; not just among uneducated but also educated! Changing a name is quite a person's identity and making them change it is equivalent to stripping someone's complete identity away. 
6. Manglik woman marrying a peepul tree/dog
There is a crazy Indian wedding custom, which is very prevalent across the country. When the Manglik bride first have to marry a Peepal tree or a dog.
It is believed that marrying a Manglik woman results in the early death of the husband. Therefore, the woman is first married to a tree or an animal to ward off the evil effects of the curse on her human husband.
The man has no such traditions to fulfill if he is Manglik. A simple religious ceremony resolves the issue.
7. Bride's mother not allowed to attend her own daughter's wedding
Sadly, in Bengali weddings, the mother of the bride isn't allowed to see the wedding. It is so stupid to believe that the mother witnessing the wedding will bring danger to her daughter or the mother possessing the evil eye to harm her daughter's marriage.
Like dowry, there are many traditions that are not only insulting but also unfair to women. It is quite shocking how even in the 21st century, many educated and well-to-do families still believe in it. Do let us know in case you also know of such unfair, sexist and insulting traditions in India.