We are here to celebrate the inspiring & courageous souls of Indian women, who shattered gender barriers and worked hard to open the path for coming generations! In order to thank these great achievers, we bring to you a list of 'First Indian Women', who shattered the norms and achieved great milestones.
Women Who Broke Barriers & Created History In Their Fields: The Proud First Indian Women List
1. Mother Teresa: The First Indian Woman To Win A Nobel Peace Prize
Year: 1979
Saint Teresa of Calcutta, better known as Mother Teresa, was a Catholic nun and missionary who devoted her life to serving the needy and ill. She joined the Sisters of Loreto at the age of 18. After spending several years as a teacher in India, she felt the need to help the most vulnerable members of society. As a result, she left her convent and founded the Missionaries of Charity in 1950.
In order to care for the sick, the hungry, the destitute, and the dying, Mother Teresa and her fellow sisters ran hospices and clinics throughout India and later in other countries as well. She received various accolades for her work, including the Nobel Peace Prize in 1979. Mother Teresa
2. Indira Gandhi: The First Woman Prime Minister Of India & The First Woman To Receive the Bharat Ratna Award
Year: 1966 & 1971
Indira Gandhi was the first and, to date, the only female Prime Minister of India. She served as the Prime Minister for three non-consecutive terms from 1966 to 1977, and then again from 1980 until her assassination in 1984.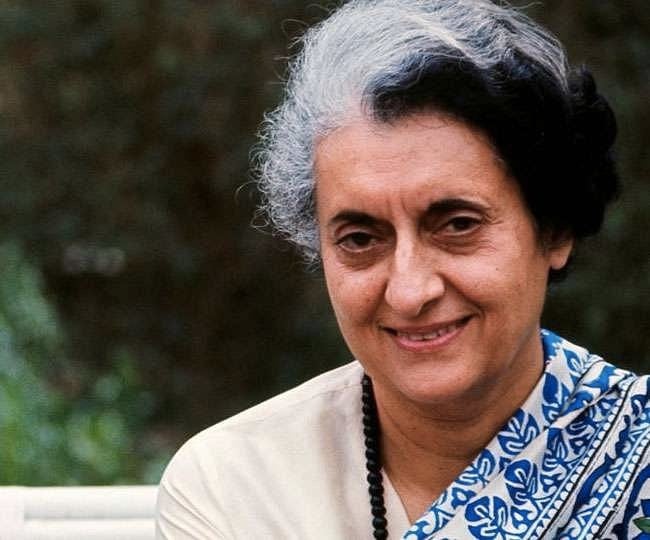 3. Pratibha Patil: The First Woman President Of India
Year: 2007 – 2012
Pratibha Patil is India's first female president. A member of the Indian National Congress, she formerly served as the Governor of Rajasthan from 2004 to 2007 and was a member of Lok Sabha from 1991 to 1996.
4. Kalpana Chawla: The First Indian Woman In Space
Year: 1997
Kalpana Chawla became the first Indian-born woman to go to space in 1997. Six years later, on February 1, 2003, Chawla died when the space shuttle Columbia broke up on re-entry into Earth's atmosphere, killing all seven astronauts on board. Chawla's legacy has lived on, however.
5. Kiran Bedi: The First Indian Woman Officer as she joined Indian Police Service (IPS)
Year: 1972
Kiran Bedi is an Indian social activist and a former-tennis player who became the first woman in India to join the officer ranks of the Indian Police Service (IPS) in 1972 and was the 24th Lieutenant Governor of Puducherry from 28 May 2016 to 16 February 2021.
6. Justice M. Fathima Beevi: The First Female Judge Who Was Appointed To The Supreme Court Of India
Year: 1989
M. Fathima Beevi (born 30 April 1927) is a former judge of the Supreme Court of India. Appointed to the apex Court in 1989, she became the first female judge to be a part of the Supreme Court of India, and the first Muslim woman to be appointed to any of the higher judiciaries in country.
7. Sania Mirza: The First Indian Woman To Win A Women's Tennis Association (WTA) title
Year: 2005
Do you know Sania Mirza is the first Indian Woman to be ranked no. 1 in WTA's doubles rankings? Sania Mirza, a former doubles world No. 1, won six major titles – three in women's doubles and three in mixed doubles. From 2003 until her retirement from singles in 2013, she was ranked by the Women's Tennis Association as the Indian No. 1 in singles.
8. Mary Kom: The Only Indian Woman Boxer Who Won A Medal In Each Of The Six World Championships
Year: 2014
MC Mary Kom is the first Indian woman to win boxing gold at the Asian Games. Mary Kom has also managed to bag five gold medals in the Asian women's boxing championships.
9. Bachendri Pal: The First Indian Woman To Reach The Summit Of Mt. Everest
Year: 1984
10. Anna Rajam Malhotra: The First Woman IAS Officer Of India
Year: 1951
11. Harita Kaur Deol: The First Woman Pilot To Fly Solo In The Indian Air Force
Year: 1994
12. Priya Jhingan: The First Indian Woman To Join The Indian Army
Year: 1993
13. Bhanu Athaiya: The First Indian Woman To Win An Oscar
(Bhanu Athaiya won the Best Costume Design award for Lord Attenborough's "Gandhi")
Year: 1983
14: Karnam Malleshwari: The First Indian Woman To Win An Olympic Medal
Year: 2000
15:  Anandi Gopal Joshi (left) (31 March 1865 – 26 February 1887) and Kadambini Ganguly (right) (18 July 1861 – 3 October 1923): The First two Indian Women & South Asian To Become Doctors
16: Reita Faria: The First Indian Woman crowned Miss World
Year: 1966
17. Sarojini Naidu: The First Indian Woman to become President of the Indian National Congress
18. Neerja Bhanot: The First Indian Woman to receive the Ashoka Chakra
(Neerja Bhanot was a flight attendant for Pan Am, based in Mumbai, India, who was murdered while saving passengers from terrorists on board the hijacked Pan Am Flight 73 on 5 September 1986.)
19. Savitribai Jyotirao Phule: The First Woman Teacher in India, who fought for women's right to education
20. Sushmita Sen: The First Indian Woman To Become Miss Universe
Year: 1994
21. Aarti Saha: The First Indian (Asian) Woman To Cross The English Channel
Year: 1959
22. Amrita Pritam: The First Indian Woman To Win Sahitya Akademy Award
Year: 1956
23. Avani Chaturvedi was declared as the first woman combat pilot along with two of her cohorts, Mohana Singh Jitarwal, and Bhawana Kanth
Year: 2016
24. Nirmala Sitharaman: India's first full-time female finance minister
Year: 2019
25. Sarla Thakral
She obtained her aviation license at age 21 and became the first Indian woman to fly an airplane. After successfully completing 1,000 flying hours, she was given an "A" Licence.
As today's generation, we are thankful for their courage and determination in leading the way.