In the realm of Bollywood films, the climax holds immense importance in delivering a satisfying conclusion to the audience. Unfortunately, there have been instances where even good films have been marred by underwhelming or poorly executed climaxes. These moments can leave viewers feeling disappointed and questioning the overall quality of the film.
In this article, we explore some of the most popular Bollywood films that had all the elements to be great but were ultimately let down by their climactic moments. From psychological thrillers to romantic dramas, each film had its own unique potential, captivating audiences with its engaging narratives and memorable performances. However, when it came time for the climax, these movies failed to live up to expectations.
Here are 8 such good Bollywood movies that were ruined by bad climaxes:
1. Ae Dil Hai Mushkil
Ae Dil Hai Mushkil can be summed up as the ultimate 'friend-zoned forever' story. Ranbir's relentless pursuit of a girl who doesn't reciprocate his feelings leads to a never-ending melodrama. Despite his efforts, she still considers him just a friend, resulting in a major facepalm and a disappointing ending.
2. Cocktail
Cocktail falls into the predictable pattern of Hindi films where the hero ultimately falls for a traditional and suitable bride for Indian families. Saif, initially portrayed as a carefree guy, ends up choosing a 'sanskari' girl, breaking the heart of the party-loving girl who already loves him. This broken love triangle leaves you wondering about the film's premise. The ending fails to live up to the hype of the movie.  
3. Dhoom 3
Dhoom 3 takes the never-ending heist concept from the previous Dhoom movies and takes it to a confusing level. The film becomes a three-hour-long Crime Patrol episode where the thief constantly outsmarts the cops. Despite all the buildup, the movie ends with the thief either opening a café or meeting his demise, leaving viewers unsatisfied.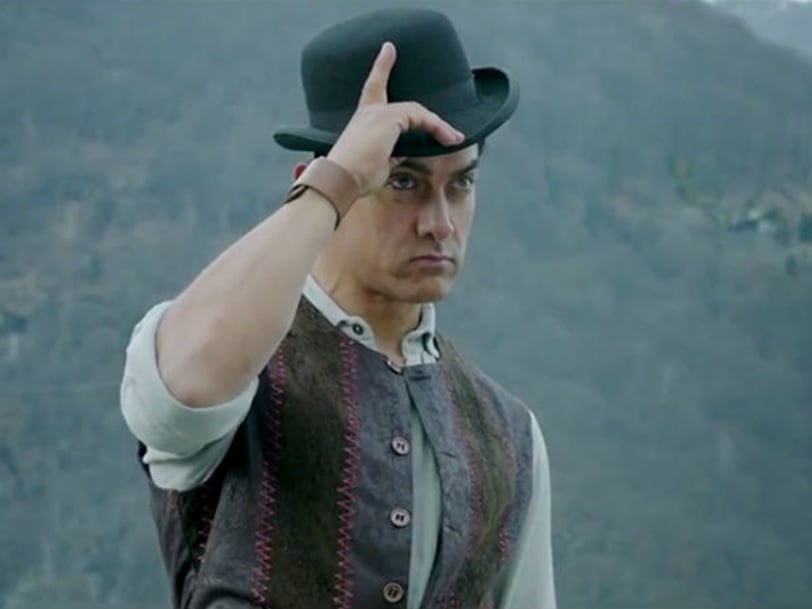 4. The Dirty Picture
The Dirty Picture, starring Vidya Balan in a powerful role, offers an entertaining dose of Bollywood masala. However, the exceptionally disappointing ending sees the independent woman succumbing to her personal insecurities and taking her own life. It leaves us wishing for a better conclusion that doesn't result in the character's catharsis.
5. Rab Ne Bana Di Jodi
Although Rab Ne Bana Di Jodi has a different storyline than Kuch Kuch Hota Hai, the underlying theme remains "looking good is very important." Anushka Sharma's character goes to extreme levels of naivety to discover that the man she has fallen in love with is actually her husband. How dumb Taani could be that she was not able to recognize her own husband, and it just took a mustache and glasses to conceal the identity!
6. Lust Stories 2
Vijay & Tamannah's story in Lust Stories 2 has a terribly disappointing ending. Vijay finds himself in the town of Paraisol, which seems like a poorly constructed green screen set. There, he reunites with Shanti (Tamannaah), his ex-wife who went missing ten years ago. She reveals that she was kidnapped by a man and a pregnant woman and ended up in this town. Vijay connects the dots and concludes that his current wife planned Shanti's abduction. However, the story becomes entangled in explicit intimate scenes between Vijay and Tamannaah, lacking any meaningful plot. It ultimately falls short and fails to deliver.
7. Talaash
Talaash builds suspense and anticipation throughout the movie, but the big revelation is a major disappointment. Keeping aside the mini heart attack caused by Kareena's appearance in the rear-view mirror during the climax, the movie resorts to the easiest trick in the book: a surprise ghost story. While it starts as a promising crime thriller with a natural cast, the introduction of the supernatural element takes away from its potential and leaves a sour taste in the viewer's mouth.
8. Padmaavat
The portrayal of Khalji as a distraught lover who couldn't "save" his lover and cries at the gate is simply mind-boggling. The excessive glamourization of jauhar in Padmaavat feels unnecessary. It perpetuates a regressive and patriarchal notion of a so-called "solution" for honor's sake. The movie falls short in its attempt to address historical events and instead reinforces problematic ideals.
Which movie had the worst ending? Tell us in the comments below.