In recent times, many Bollywood stars have come forward and made ridiculous statements that left the audience disappointed. From Kareena Kapoor Khan to Arjun Kapoor, many have made statements that have left the internet angry and disgusted. In one of the interviews, Kareena Kapoor asked the audience not to watch the movies of star kids if they have issues with nepotism. And, recently, Arjun Kapoor mentioned that Bollywood should unite to take a stand against audience boycotting Bollywood movies.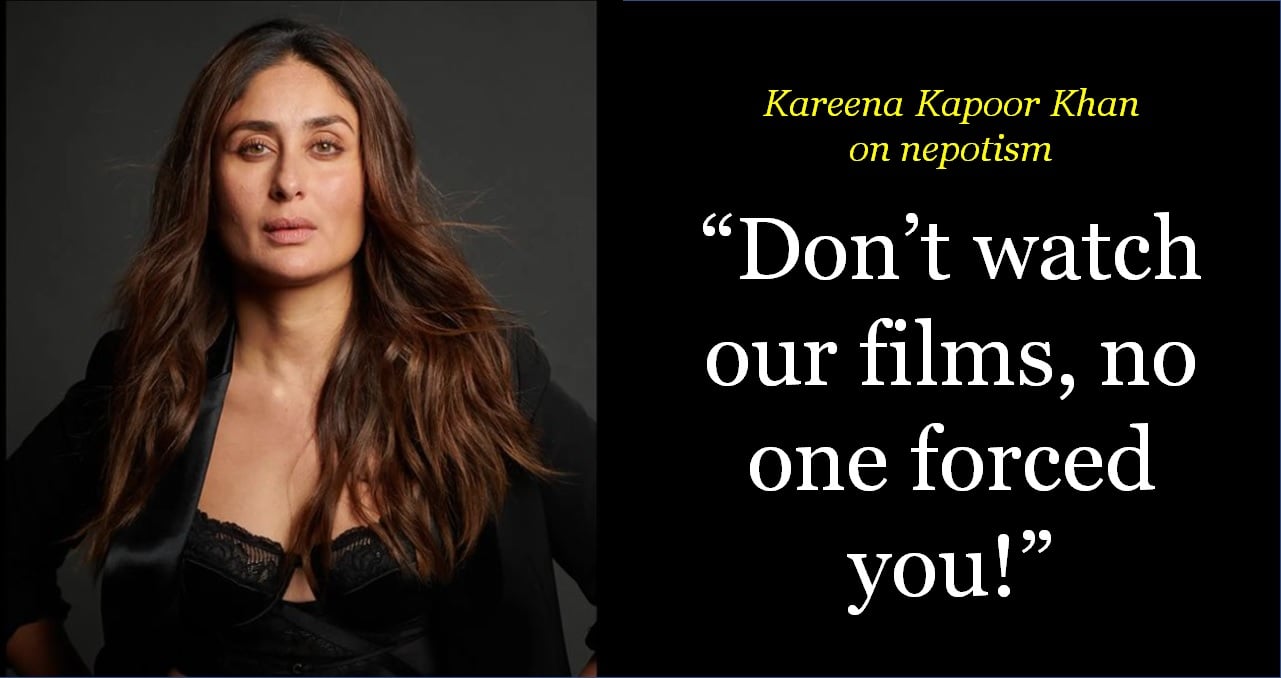 These statements are just a reflection of how these stars hardly respect their audience. Rather than being humble, they are turning arrogant towards the very same audience, who made them stars.
And, recently, Alia Bhatt made one such statement that left the internet so angry that calls to boycott Brahmastra started trending. Just like Kareena Kapoor, Alia Bhatt in an interview with Mid-Day said: "I can't keep defending myself verbally. And if you don't like me, don't watch me."
Congratulations, Next Kareena hui hai.. pic.twitter.com/2qG4jSgKBd

— Lala 🇮🇳 (@FabulasGuy) August 22, 2022
Many felt that Alia Bhatt was arrogant and that Bollywood should start respecting the audience before it's too late.
"Alia is Kareena copy in this interview. And I sense the arrogance is finally coming out fully. Yuck" – kyabeghonchu; "She could have said this a lot more politely and tactfully. Wahi toh nahin hota inse. Grace aur charm nahin hai inme." – thegodfather0504;  "That's what happens when you get something without working for it you never learn how to behave in that position" – govind9060
Industry reeks of Nepotism,where merit & talent is bypassed to favour undeserving star kids.Alia Brat is one such arrogant,egoistic example who thinks they are doing viewers a favor by 'acting' in films.

— kingissssingh🇮🇳 (@Jeetu66Singh) August 23, 2022
"Do these stars not realize what "Don't watch me" attitude essentially means? People watching you is literally why you have food on your plate. I know people can get annoying, but if you say one word against people, they will have mixed feelings about paying for a ticket to see your film; if you don't like people having power over you, I'd suggest look for something else to do. It must suck to be a star if you can't give in to authority and work hard to maintain an image." – iamnemonai
"If you don't like me, don't watch me" says Alia Bhatt during a promotion for her movie 'Brahmastra.' Audiences decide what they will see. They don't need to be told. Not a shred of humility. Just sheer arrogance. One of the many reasons this industry is being boycotted.

— Kavita (@Sassy_Hindu) August 23, 2022
"Humility is not a virtue any of these privileged doofuses understand. Reeks of arrogance." – Public-Tomato-5379; "'Don't like me don't watch me', ok so who are you making this movie for? For a family movie night? Might as well release it just for friends and family then?! I think we as audience should totally STOP watching movies of stars who has zero respect for us" – No_Huckleberry_9048
Entitlement

These so-called 'star' kids believe they're entitled to the fame and luxury that is supposed to accompany the 'work' they think they're doing.
They should leave the stage to real artists and let the art flourish.

— Geeta N (@GirlyDisposish) August 23, 2022
Don't get carried away her show of arrogance. The entire Brahmastra cast believes it will flop, as a result (i rem reading on twitter) Ranbir hasn't been promoting the film.

— jinhe naaz hai hind par woh kahaan hain (@JinheHai) August 23, 2022
"We must respect her wishes lol" – greennoodlehair; "Don't worry Alia, already stopped. Didn't watch gangubai, didn't watch Darlings, and will only watch Brahmastra on OTT, that too for SRK." – parfaite99
Bollywood has become too arrogant and what they don't understand is today watching Bollywood movie is not the only choice people have. There are too many alternatives now for entertainment ! Beware

— Vishesh (@visheshdelhi) August 23, 2022
Not too long until they realise that they survive on the money we spend on them. Many of them are yet to learn that lesson.

— 💓 🇮🇳 Indian by Heart 🇮🇳 💓 (@AskIndia15) August 23, 2022
"They are literally daring us not to go to their movies, as if OUR livelihoods depend on Brahmastra and not theirs. The arrogance is astounding, honestly. Well, I'll be waiting for OTT." – Environmental_Buy364 "Aaloo no, you don't treat your audience like this when you've a movie like Brahmastra lined up next. 🙄 Then please don't cry, when people actually don't watch it." – dimbhaat
Like father, like daughter. Sense of entitlement and Arrogance in #Bollywood #BoycottBollywood @GemsOfBollywood

— Suree Sharma (@SureeSharma) August 23, 2022
It's not Bollywood, it's about the trash content of Bollywood, which mocks our civilizational values, stokes anti National ideas, demeans our faith, rituals & history while glorifying humiliating Hindu hating narratives.

— pambgm ಪ್ರಸನ್ನ प्रसन्न (@pambgm1) August 23, 2022
"I'm not in favour of boycott gangs and the reasoning given (that it's due to poor content) when in reality the boycott trends start long before the movie release. But it's the arrogance of actors going "don't watch me if you don't like me" and the way they behave with fans that make me want to actually boycott their movies. They behave as if the audience didn't make them – that they somehow became a star overnight. They should change this attitude. Otherwise, even people opposed to boycott trends (like me) would start supporting it." – No_Macaron_5113
What do you think? Tell us in the comments below.