The digital revolution in the entertainment industry has paved the way for a new era of storytelling and performance. Over-The-Top (OTT) platforms have become a breeding ground for talent, offering actors and actresses the opportunity to explore diverse roles and reach a global audience. In recent times, Indian actresses have embraced this digital wave with aplomb, proving that age is just a number when it comes to talent and the second innings of their careers can be even more spectacular than the first. Let's take a look at some of the finest Indian actresses who have claimed their thrones on OTT, winning hearts and accolades with their exceptional performances.
1. Madhuri Dixit – The Fame Game, Maja Ma
At 56, Madhuri Dixit, the eternal queen of Bollywood, made a powerful entry into the world of OTT with "The Fame Game" and "Maja Ma." Her magnetic screen presence and impeccable acting skills reaffirmed her position as one of the most iconic actresses in Indian cinema. You can watch Fame Game on Netflix and Maja Ma on Amazon Prime Video.
2. Neena Gupta – Panchayat & Masaba Masaba
Neena Gupta, a trailblazer in her own right, conquered OTT with memorable performances in "Panchayat" and "Masaba Masaba." Her ability to portray complex characters with authenticity and depth earned her immense praise and recognition. You can watch Panchayat on Amazon Prime Video whereas Masaba Masaba on Netflix.
3. Raveena Tandon – Aranyak
Raveena Tandon is one of the most loved actresses of all time, and in her classic act as an investigative cop in her debut OTT series Aranyak, she proved that whatever the medium be, she will always excel as a performer. Making her digital debut with a stellar performance, Raveena Tandon won the Filmfare OTT award for Best Actor, Series (Female): Drama for her role in Aranyak.
4. Shefali Shah – Human, Darlings, Jalsa, Delhi Crime
Shefali Shah proved to be a powerhouse of talent on OTT with stellar performances in "Human," "Darlings," "Jalsa," and "Delhi Crime." Her versatility and dedication to her craft left audiences in awe. While Bollywood may have wasted her talent, she earned the respect that her talent deserved on OTT.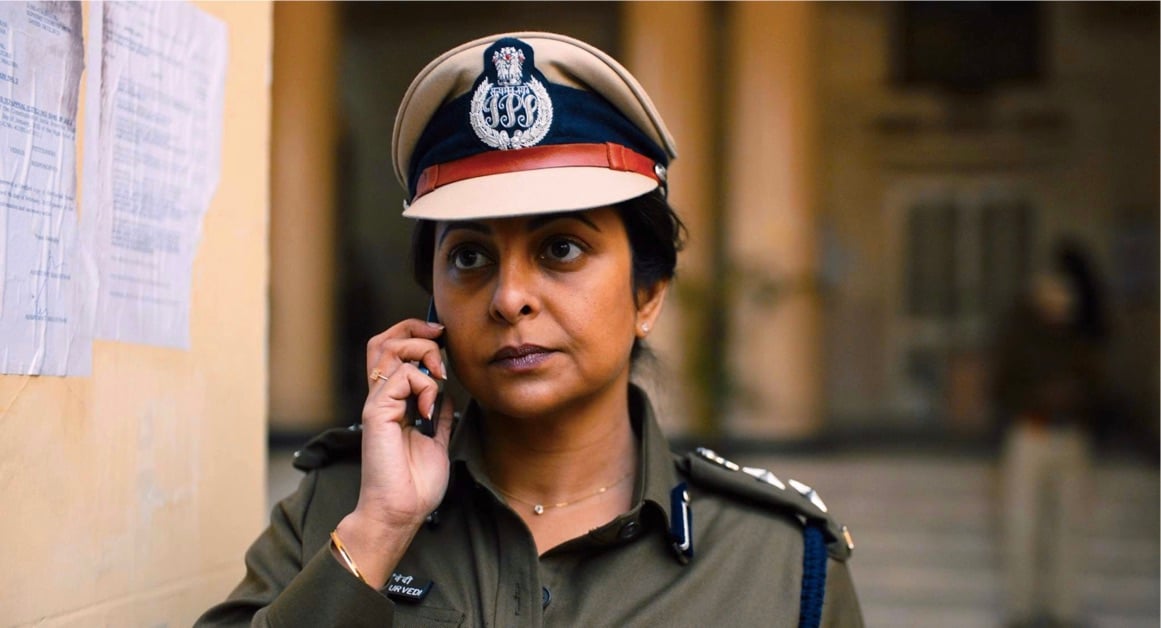 5. Kajol – The Trial
Kajol, a celebrated Bollywood actress, showcased her talent with a terrific performance in Disney Hotstar's "The Trial." Her captivating portrayal of a lawyer facing personal and professional challenges received widespread acclaim.
6. Sushmita Sen – Taali, Aarya
Sushmita Sen, the epitome of grace and elegance, made a triumphant return to the screen with "Taali" and "Aarya." Her powerful performances proved that she remains an unparalleled talent in the industry. You can stream Aarya on Disney+Hotstar whereas Taali will release on JioCinema on 15th August. 
7. Pooja Bhatt – Bombay Begums
Pooja Bhatt made a resounding impact with her role in "Bombay Begum," a series that explored complex female characters and their struggles in the personal and professional world. You can watch Bombay Begums on Netflix.
8. Tabu – Khufiya
Tabu and Vishal Bhardwaj are joining forces once again for their upcoming film "Khufiya." The duo, renowned for their remarkable work in films like "Haider" and "Maqbool," is set to deliver another cinematic masterpiece. In "Khufiya," Tabu will showcase her versatility as an actor, taking on a role that delves deeper and exhibits a darker shade compared to her previous role as a cop in "Drishyam." This will release on Netflix.
9. Dimple Kapadia – Saas, Bahu Aur Flamingo
Dimple Kapadia's stellar performance in "Saas, Bahu Aur Flamingo" left audiences in awe of her talent and ability to leave a lasting impression on screen. You can watch it on Disney+Hotstar. 
Which actress left you the most impressed with her second innings? Share your favorite actress who left you quite impressed with her stellar performance in the comments below.