Get ready for an epic cinematic experience as the highly anticipated movie of the year, "Adipurush," is set to grace the silver screen. This mammoth production, based on the timeless epic Ramayana, boasts a staggering budget of 500 Crores, making it one of the most expensive films ever made in Bollywood. Scheduled for a theatrical release on 16th June, the film has already ignited passionate discussions among the audience.
While "Adipurush" has captured the spotlight, it is worth acknowledging that the Indian film & TV industry has previously embarked on creative expeditions inspired by the legendary Ramayana. This revered epic holds a special place in Hinduism, shaping the faith and spirituality of millions. Following the extraordinary journey of Lord Rama, his devoted wife Sita, and his loyal brother Lakshmana, the Ramayana delves into themes of honor, love, and the eternal battle between good and evil.
With its gripping narrative, the Ramayana has served as a wellspring of inspiration for countless movies and TV shows. In anticipation of the upcoming release of Adipurush, we present to you the eight best adaptations of this legendary tale. Each of these captivating productions offers a unique perspective and showcases the enduring influence of the Ramayana on Indian cinema and storytelling. From classic television series to animated wonders and modern adaptations, this list has something for everyone seeking to delve into the world of Lord Rama and his extraordinary journey.
List of Best Movies And TV Shows Inspired By Ramayana To Watch
1. Ramanand Sagar's Ramayana
OTT: Available on MX Player | IMDb: 9.0   | Year: 1987-1988
With an unmatched reputation as the definitive interpretation of the Hindu epic, Ramanand Sagar's Ramayana has stood the test of time. The TV series that was aired on Doordarshan, continues to be revered by audiences of all ages and is an absolute must-watch.
2. Ramayana: The Legend of Prince Rama
OTT: Available on YouTube | IMDb: 9.2 | Year: 1993
This visually stunning anime film, a joint effort between Indian and Japanese animation industries, presents a mesmerizing retelling of the Ramayana. With its exquisite animation and remarkable storytelling, it remains one of the finest animated adaptations of the epic.
3. Raavan
OTT: Available on Prime Video | IMDb: 5.4  | Year: 2010
Mani Ratnam's modern take on the Ramayana introduces a fresh narrative perspective. The film follows Beera, a bandit who kidnaps the wife of a police officer, leading to unexpected twists and a revisionist exploration of the epic's themes. Raavan captivates with its performances, breathtaking cinematography, and thought-provoking storytelling. Raavan is one of Mani Ratnam's finest movies that you must watch.
4. Hanuman
OTT: Available on YouTube | IMDb: 7.8  | Year: 2005
India's first full-length animated feature film, Hanuman, combines the tale of Lord Hanuman with key events from the Ramayana. This family-friendly animation showcases exceptional voice acting and animation, making it an ideal introduction to the Ramayana for younger viewers.
5. Baahubali series
OTT: Available on Disney+Hotstar | IMDb: 8.0   | Year: 2015-2017
Rajamouli's epic Baahubali series draws inspiration from not only the Ramayana but also the Mahabharata. These grand cinematic spectacles transport viewers to a world of grandeur, adventure, and mythological wonder. Look out for subtle nods to the Ramayana within the narrative, adding depth to the storytelling. Some movie elements of Baahubali: The Conclusion like Baahubali and Devsena being banished from the Royal Palace are inspired by Ramayana.
6. RRR
OTT: Available on Disney+Hotstar | IMDb: 7.8  | Year: 2022
Filmmaker S. S. Rajamouli's RRR, set against the backdrop of the 1920s, weaves a tale of revolution and patriotism while bearing striking resemblances to the Ramayana. The central trio's characters—Alluri Sitarama Raju, Komaram Bheem, and Sita—mirror the essence of Lord Rama, Hanuman, and Lady Sita, adding a layer of familiarity and intrigue.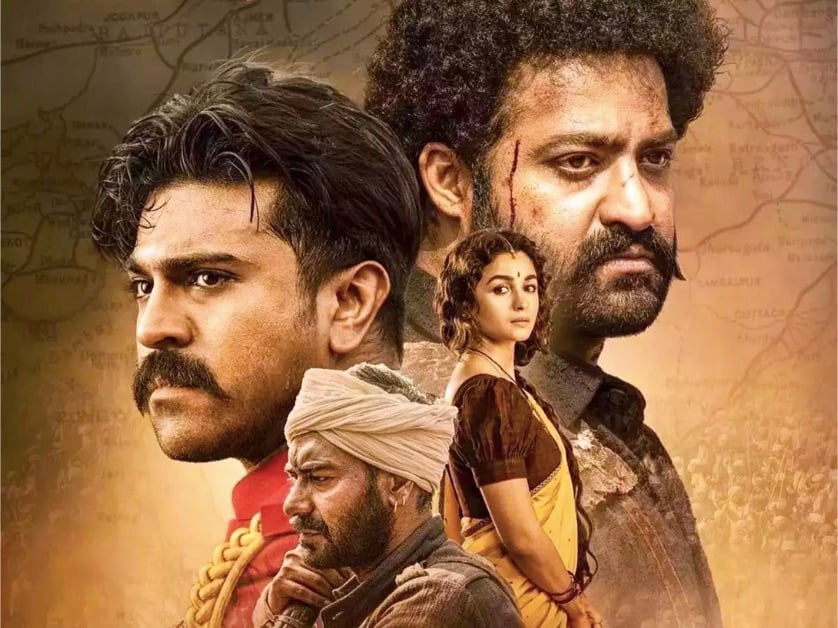 7. Hum Saath Saath Hain
OTT: Available on Amazon Prime Video | IMDb: 6.3   | Year: 1999
Sooraj Barjatya's Bollywood drama film, while not a direct retelling, draws inspiration from the Ramayana through its characters and themes. Set within an affluent family, Hum Saath Saath Hain explores the complexities of relationships and familial struggles, delivering a blend of humor, emotion, and festive cheer. The keen observers will notice characters reminiscent of Lord Ram, Lady Sita, King Dasharatha, and Kaikeyi within the film.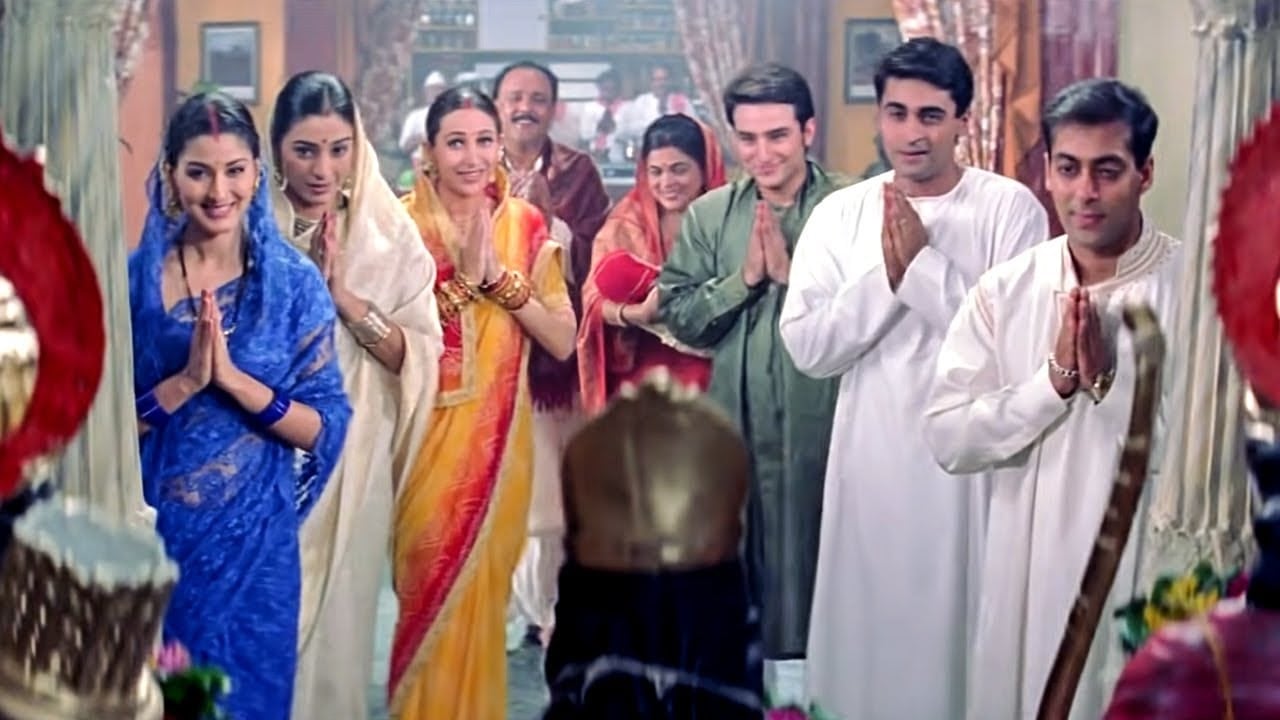 8. Luv Kush
OTT: Available on Netflix | IMDb: 8.9  | Year: 1988 – 1989
Luv Kush is a follow-up series to the legendary Ramayana. Based on the Uttara Kanda, the series delves into the lives of Luv and Kush, the twin sons of Lord Rama and Sita. Witness their unwavering support for their mother during her exile from Ayodhya and the shocking truth that unravels when they visit their birthplace.
Immerse yourself in these captivating productions, ranging from timeless classics to modern masterpieces, and witness the magic of the Ramayana come to life on screen. With their rich narratives, stellar performances, and awe-inspiring visuals, these movies are no less than the masterpiece.
Which one is your favorite movie based on Ramayan? Are you excited about Adipurush? Do you think it would be as good as the earlier versions? Tell us your thoughts in the comments below.