Recently, Neha Kakkar was brutally trolled for her new song, which is a disappointing remake of Falguni Pathak's iconic song – Maine Payal Hai Chankayi. Many people were left utterly disappointed with the remake. They took social media to share their disgust
 "My heart can't take this Neha Kakkar you should be ashamed of yourself for remaking the og Maine Payal Hai Chankayi you fu*kin ruined my childhood the audacity of yours.. like do you have any single original working bone left in you?? please make yourself useful @iAmNehaKakkar," a fan wrote on Twitter.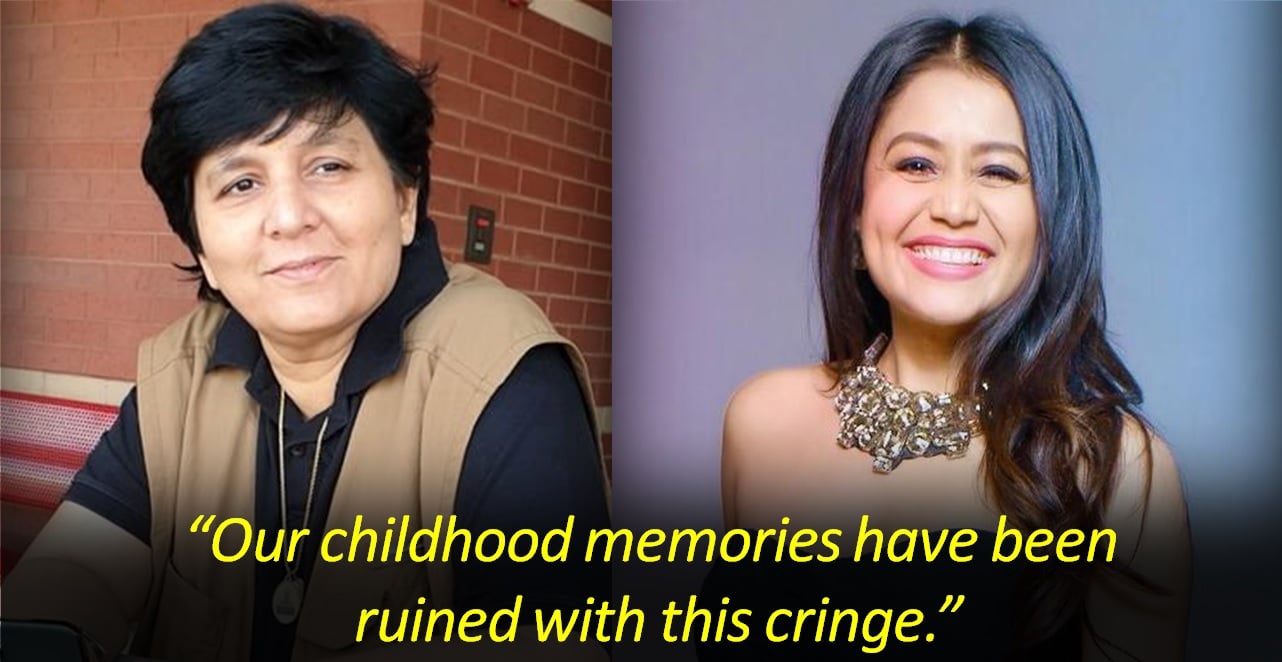 Even Falguni Pathak has shared her disappointment.
In an interview with Pinkvilla, Falguni Pathak mentioned that she wasn't even approached before O Sajna. And, she shared that people asked her to sue Neha Kakkar for ruining the song. "I wish I could but the rights are not with me.", said Falguni.
And, after massive trolling, Neha Kakkar has finally reacted to the backlash.
Taking to Instagram, she wrote, "Very few people in the world get what I have received in life. That too in such a young age. This kind of fame, love, countless super hit songs, a super duper hit tv shows, world tours, fans from litlle kids to 80-90 years old people and what not! You know why I Got all this because of my talent, hardwork , passion and positivity. So…Today I just wanna Thank God and each one of you for giving me what I have today. Thankyou!!! I am most blessed child of God. Thank you again! Wishing you all a lifetime of happiness."
 

 

View this post on Instagram

 
In another story, she wrote, "For those who're s unhappy seeing me happy and successful, I feel sorry for them. Bechaare… Plz keep commenting. I won't even delete them. Coz I know and everybody knows what Neha Kakkar is!"
But, many netizens felt Neha sounded too proud and disillusioned.
What do you think? Tell us in the comments