With multiple movies turning into disasters at the box office, Bollywood is struggling. And, many believe that #boycottcalls are behind the struggle. In midst of the boycott culture, Brahmastra actor, Alia Bhatt made the statement that left many shocked and disappointed.
In recent times, many Bollywood stars have come forward and made ridiculous statements that left the audience disappointed. From Kareena Kapoor Khan to Arjun Kapoor, many have made statements that have left the internet angry and disgusted. In one of the interviews, Kareena Kapoor asked the audience not to watch the movies of star kids if they have issues with nepotism. And, even, Arjun Kapoor mentioned that Bollywood should unite to take a stand against audience boycotting Bollywood movies.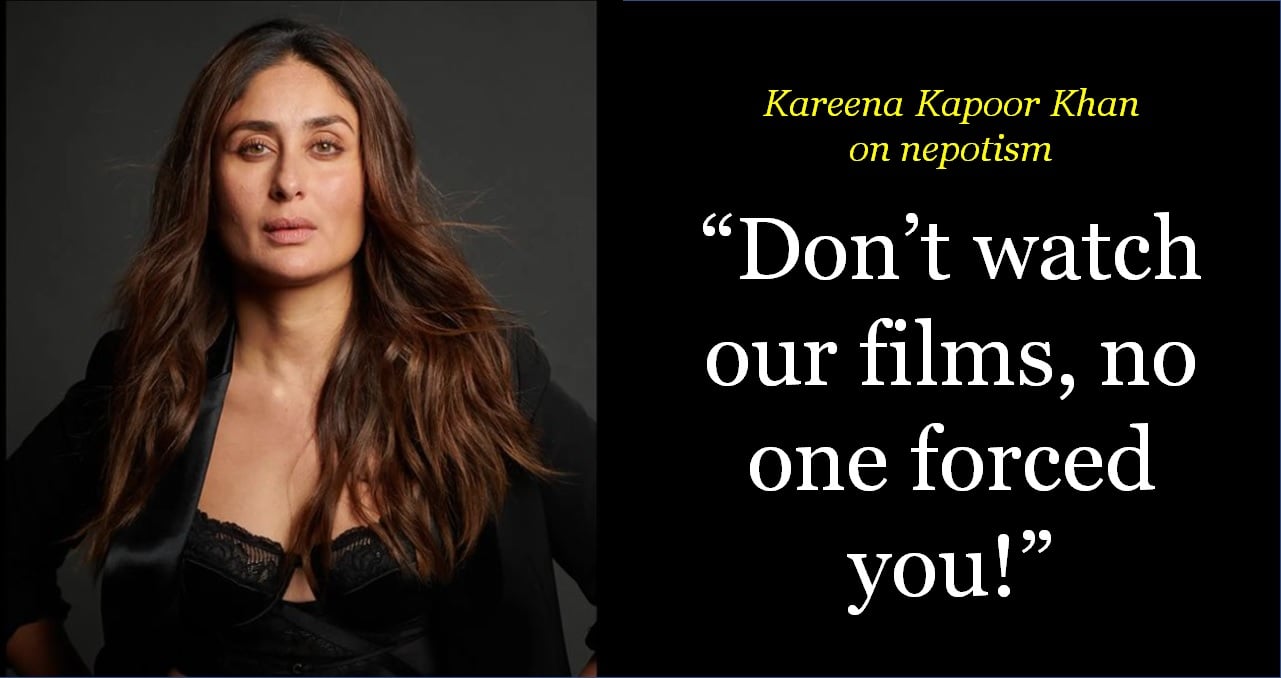 These statements are just a reflection of how these stars hardly respect their audience. Rather than being humble, they are turning arrogant towards the very same audience, who made them stars.
And, a few days back, Alia Bhatt made one such statement that left the internet so angry that calls to boycott Brahmastra started trending. In an interview with Mid-Day, she said: "I can't keep defending myself verbally. And if you don't like me, don't watch me. I can't help it. That's something I can't do [anything about]. People have something to say."
Many felt that Alia Bhatt was arrogant and Bollywood should start respecting the audience before it is too late.
Now, Tisca Chopra, a very talented actor, has also shared her views about the boycott trends taking over social media. While being humble, Tisca said that the viewers are the final judge and jury.
Talking to India Today, she said, "I don't feel there is anything special about any actor at all. We are people who just go out to do our jobs. Part of our job involves other people. We are the ones who are seen on-screen, however, there are a lot of people who have worked behind it. Our responsibility is not just towards the writers or the producers, but to everyone who are involved in making the film. As performers, that responsibility is on our heads."
After being seen in Jugg Jugg Jeeyo as Anil Kapoor's girlfriend, Tisca Chopra will be seen in the Disney+Hotstar series Dahan. This dark series of myths and superstitions will star Tisca Chopra as an IAS officer. The series will be released on September 16.
 Unlike the star kids, Tisca Chopra requests the audience to watch the show. She said, "All I can do is appeal to the audience to watch our show because we have worked a lot towards it. If you don't like it anyway, you are the final judge and jury. If they are boycotting something, it's their decision. We take it with humility, we will try harder. There is no culture as such. They just don't like the content."
Tisca further added, "I would say, please watch our series otherwise it will hurt us a lot. We have worked very hard to entertain you. Our DOP was newly married and he left his wife behind, I left my daughter behind to shoot Dahan. So many left behind their families to shoot for 60-70 days. It's a lot of effort but the ultimate decision is with the audience and we respect them. Aap nahi dekhoge to hum hai hi kaon? (who are we if you don't watch our films). It's like winking at something in the dark."
Many came forward to share how Tisca's humble response is learning for Alia and other celebrities who are asking people to not watch them.
What do you think? Tell us in the comments below.