The world of Bollywood is no stranger to remakes, with filmmakers often revisiting classic gems to bring them alive on the silver screen for a new generation of audiences. In the pipeline are a plethora of highly anticipated Hindi remakes of superhit films that hold the promise of being sure-shot blockbusters. From heartwarming family dramas to gripping crime thrillers, these remakes are poised to captivate the audience with their stellar storytelling and talented casts. Let's take a closer look at these upcoming remakes that are generating a buzz in tinsel town:
1. "Koshish" Remake
Directed by the legendary Gulzar, "Koshish" touched hearts with its poignant portrayal of an enduring love story. As per the recent reports, we can expect a remake soon. We are sure that the remake will tug at heartstrings once again as it chronicles the journey of a couple facing adversity with unwavering determination. Audiences can look forward to an emotional rollercoaster filled with love, resilience, and the triumph of the human spirit.
2. "Bawarchi" Remake
Hrishikesh Mukherjee's timeless family drama "Bawarchi" won hearts with its endearing narrative and memorable performances. The remake promises to retain the essence of the original while infusing it with a fresh perspective. With its heartwarming portrayal of familial bonds, the film is all set to resonate with audiences of all ages.
3. "Mili" Remake
Another gem from Hrishikesh Mukherjee's repertoire, "Mili," is all set to return with its tale of hope, friendship, and love. The film's powerful message of finding joy in life's little moments is bound to leave a lasting impact on viewers. The remake is expected to bring together a talented cast to recreate the magic of the original.
Remakes of classic movies from 1970s — Hrishikesh Mukherjee's Mili and Bawarchi and Gulzar-directed Koshish will be produced by Anushree Mehta and Abir Sengupta of Jaadugar Films along with Sameer Raj Sippy, the grandson of late producer NC Sippy, who had backed the original movies.
4. "The Great Indian Kitchen" Remake
This sleeper hit from the Malayalam film industry took the nation by storm with its thought-provoking depiction of patriarchy in Indian households. The Hindi remake, led by the talented Sanya Malhotra, is sure to ignite conversations and challenge societal norms, making it a potential game-changer.
5. "Ayyappanum Koshiyum" Remake
Bringing together the powerhouse combination of John Abraham and Arjun Kapoor, the Hindi remake of this Malayalam blockbuster promises high-octane drama and intense performances. The clash of egos and the gripping storyline will undoubtedly keep the audience at the edge of their seats.
6. "Soorarai Pottru" Remake
Inspired by the remarkable life of Captain GR Gopinath, "Soorarai Pottru" was a roaring success in the Tamil film industry. With Akshay Kumar and Radhika Madan in the lead roles, the Hindi remake is expected to soar to new heights, celebrating the indomitable human spirit and entrepreneurial dreams.
7. "D-16" Remake – "Sanki"
A dark and gripping crime thriller, "D-16" garnered immense acclaim for its riveting plot and stellar performances. With Varun Dhawan in the lead role and Sajid Nadiadwala backing the project, the Hindi remake, titled "Sanki," is set to enthrall audiences with its suspenseful narrative and thrilling twists.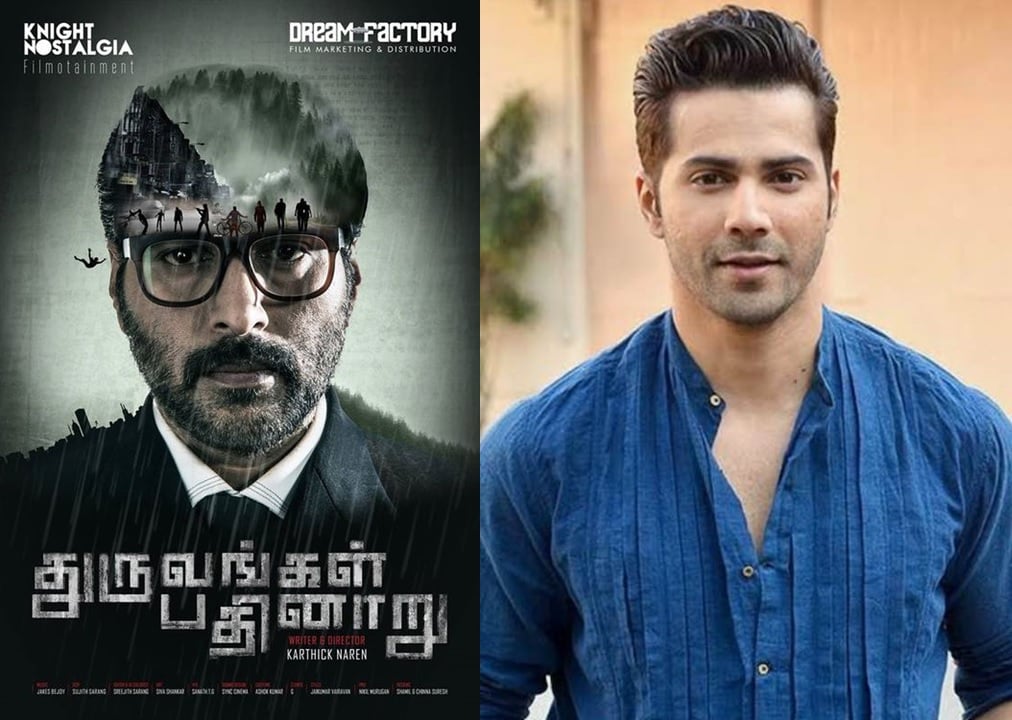 As these exciting projects gear up for release, the anticipation in the film fraternity and among audiences is palpable. The amalgamation of talent, compelling narratives, and celebrated classics is a recipe for sure-shot blockbusters. These remakes are set to strike a chord with diverse audiences, leaving an indelible mark on the annals of Bollywood history. Mark your calendars and get ready to be enthralled by these upcoming Hindi remakes of super hit films.