MAA is not a word, it's an emotion. It doesn't matter how old we get, nobody can ever take mom's place.
Though we may have many friends, no wonder for many of us, our moms are and will remain our best friend.
Here is a list of 15 reasons that shows why our moms are best friends for life
1. Moms are the best secret keeper
From our crushes to our most treasured secrets, our moms know everything. Still, they manage to keep them as a secret from our siblings, our father and the rest of the world.
2. Definitely the best shopping partner
Moms self-train themselves at giving us the most honest opinions about the dresses and hairstyles. No wonder, if it is a family function or a professional event, we make sure we get her expert opinion on our look. Even if we are not with her, we make sure we send her a picture and wait for her opinion. With great fashion advice, she also gets us the best bargains.
3. World's best advisor & mentor
Be it a piece of relationship advice or advice on how to handle conflict in the workplace, she always gives us the best advice. We may not admit it in front of her but deep down we always look for her advice. It is because she has our best interest at heart and hence, advises us with utmost honesty.
4. She covers it up
She is the one who covers up all our mistakes and comes to our rescue. It is because of her that we heave a sigh of relief after committing a blunder. It doesn't matter, how big or small our goof ups are, she always has our back.
5. She is just a call away
Even if you are not staying with your mom or are married, she is just a phone call away. She is the first person we call to, as soon as something bad or good happens.
6. She knows the reason for everything
Doesn't matter how hard we try to hide our emotions or the things that are bothering our disturbing us, she knows exactly what's happening in our lives.
7. Those endless gossips
Once we start talking with our mom, we can't take note of the time. Talking with her is the best way, we relax our minds. From talking about our friends, relatives, and neighbors, she is the best gossiping partner we can ever have.
8. She gets the best gifts, even without an occasion
She is the one who knows how to make our day and never misses a chance to get us a gift even without an occasion. She knows exactly what we need and at what time.
9. She always cooks finger-licking food
Be it Aloo Ke Paranthe or the amazing kheer or our all-time favorite Rajma Chawal, she always makes sure we never find the food disappointing. We can never stop ourselves from licking our fingers. She always saves the last bite from all the dishes, just for us.
10. Being the most annoying creatures, she loves us the most
Besides our all irritating and weird habits, she loves us inside and out.
11. She gives us the most exquisite jewelry of hers
We always look for her collection of antique jewelry as soon as we need to step out for a wedding. She is the one who lends us her best collection of clothes, be it her saree or her lehenga.
12. She knows how to cheer us up
She has that magic power of cheering us up on a gloomy day. Her hugs are the best when it comes to pulling our shattered and tired soul up.
13. She knows how to deal with us
She knows every trick about how to take care of us – when to be strict with us and when to let us make mistakes. She is the perfect mix of coolness and maturity.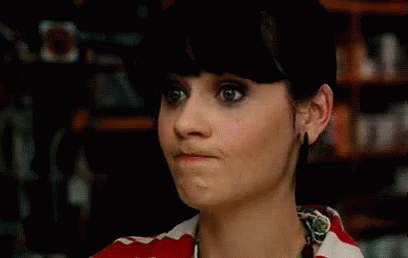 14. She is our backbone
She is the one who stands behind us through thick and thin and makes us feel motivated whenever we are feeling low.
15. She can read our minds
She has the superpower of reading our minds and get to know about the things we are thinking of. She knows about all the problems even without uttering a word.
She is a perfect pack of awesomeness.
Thanks, Maa for being there for me!