I never had an intention to be a helpless wife, who suffer in her marriage. I always believed that marriage is all about partnership, where husband and wife, build a life together; They explore new things, they build their dreams; they learn new things and most importantly, they enjoy and fill their lives with ultimate happiness. Anything different from this isn't marriage is a compromise.
But, I hardly knew my marriage would itself turn into a compromise that I never thought of; my life would turn into the same nightmare that my mother lived.
After spending 3 years in my marriage, I realized the pain of my mother! I realized what she felt when my father refused to stand for her; when my dad would shut his eyes and let her suffer! Suddenly, the hero of my life – my father – turned into this negative character who ruined my mother's life.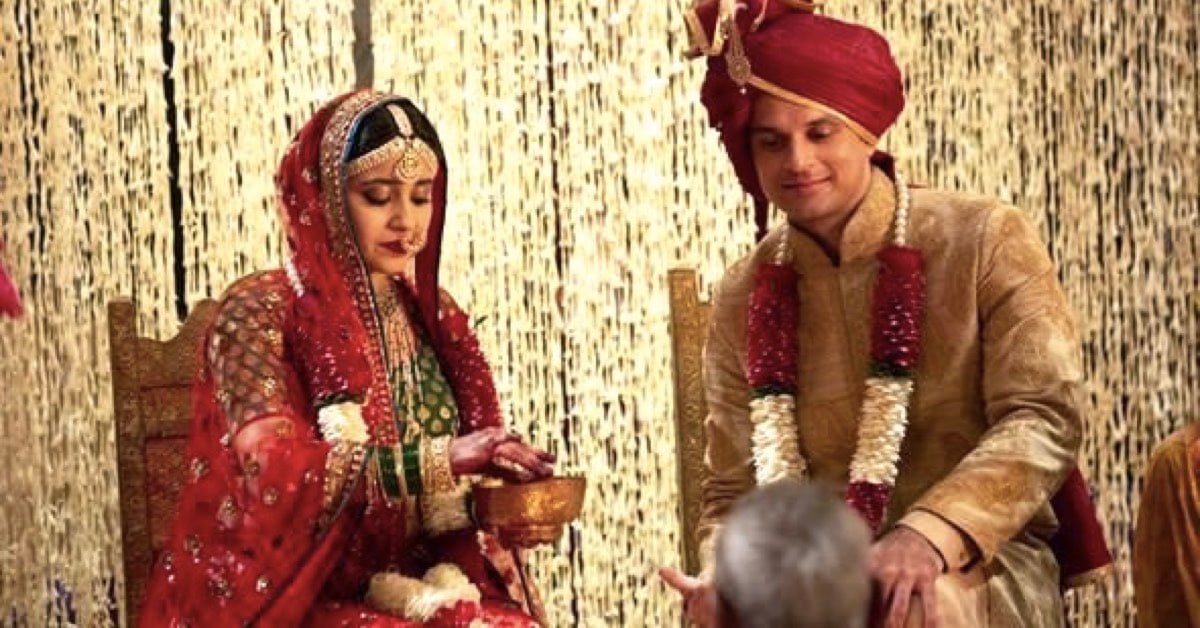 The struggle in my own marriage made me realize what my mother went through. How both of us bore the burden and pain of the betrayal that our husbands gave to us! And believe me, that's the worst form of betrayal.
The worst betrayal is when your own husband devalues you; manipulates you so that you keep suffering in silence; refuses to listen to you and your agony; blinds himself to your pain and his family's toxicity; forces you to accept the abuse for the sake of family and his happiness!
When I had a love marriage, I felt my husband would always stand by me. He would always have my back, just the way he had before marriage. He would save me and protect my happiness as he did before marriage. But, things changed so much after marriage.
The man who couldn't see anyone talking to me rudely, stood silently when people were abusing me and my family; the man who always encouraged me to speak up, would tell me to stay silent so that people don't feel bad; the man who had so much respect for my parents – now would let people abuse them!
I felt so betrayed; I felt so angry; I felt so helpless for being with a man, who had no desire to protect my dignity! I was with a man, who wasn't my husband but just his parents' son!
While he kept blaming me for not making adjustments, I kept wondering how he changed so much! While he kept asking me for making compromises; I kept wondering till when! And, then one fine day, I told him – I won't adjust or compromise anymore; I won't ignore or let it go anymore! I won't suffer in silence just because I love him; I won't let others break me because I was already broken!
"Raghav, Love is where the respect is! Home is where the respect is! If I don't get respect in this house, then I should probably move out! I can't wait till eternity and let others destroy my confidence and self-worth! I am your wife first and then a daughter or a daughter-in-law; I want a man who is a husband first and then a son or a son-in-law! I married you as a wife not a daddy's girl and I want a husband, not a mama's boy! Marriage isn't just about love for each other; it is about respect for each other! And, if you can't take a stand for dignity and honor, then sadly, I don't want this marriage!"
Realizing how firm I was to move out of home, Raghav calmed me down and apologized. He told me how he will be a supportive husband going forward; how he will make sure that he stands for me; how he will not ask me to suffer the abuse in silence.
Since then, Raghav has been supportive, but I wonder how many men would listen to their wives and change their behavior? How many men would keep expecting their wives to adjust, compromise, and suffer? How many men would understand that it is the husband's responsibility to ensure his wife's happiness? How many men would understand that it's his responsibility that his wife receives the respect and love that she deserves?
To all the women, who have been betrayed by their husbands: Dear Her, Please stand up for yourself; Don't wait for a hero to come and rescue you! Don't wait for people to change on their own; Rescue yourself! Fight for yourself and your dignity! Because you are the hero of your own life. No one else is!