We are sure no one would deny that Sarabhai vs Sarabhai is one of the finest comedy TV shows on Indian television. Though all the characters made us laugh and fall in love with the show, but one particular character that made it really special is Monisha Sarabhai. Her quirky sense of humor and charming wit manages to crack us up even today. We compiled some of her best scenes that took away gloom and left us with a big laugh!
1. Cost-Effective Monisha!
Maya Sarabhai: Kidnappers keh rahe hain ki agar paise nahin diye, toh who Rosesh ki ek-ek ungli kaat ke humein bhejengey!
Monisha to Sahil: Ek-ek ungli kaise bhejengey Sahil? Courier se?……….I mean agar ek saath saari ungliyaan bhejein toh sasta nahin padega?
2. Heir Not Hair
Saahil (Monisha's Husband): Yahaan likha hai ki late Mr. Jaspal Singh had no heir.
Monisha: Hair? Jaspal mama ke toh bahut baal the Sahil!
3. No One Can Save Like Monisha!
Monisha to Sahil: Main bahut upset hoon. Jeevan general store band ho gaya!
Sahil: Toh?
Monisha: Toh Kya? Pata hai, wahan baniyaan sirf 600 Rupayee mein milti thi!
Sahil: Baniyaan ke 600 Rupayee tumhein saste lagte hain?
Monisha: 600 Rupayee kilo, Sahil. Usmein 30-35 baniyaan toh aa hi jaati thi!
4. Queen Of Savings!
Monisha: Sahil, Dekho na. Iss pen ka dhakkan nahin mil raha hai.
Sahil: It's okay, Monisha.
Monisha: Kya 'It's okay'? Ink sookh gayi toh Rs. 4.05 paani mein jaayengey
5. Naam Mein Bhi Bachat Hai
Monisha to Sahil: Haan haan, Main thehri simple Monisha Singh. Singh Ahluwalia nahin…Singh Bedi nahin, Singh Bhatti bhi nahin…Sirf Singh! Mere toh naam mein bhi bachat hai.
6. How Can We Forget Her Killer Cooking Skills
Monisha to Maya (Her Mother-in-law): Pehle jab hum lake me milte the, toh Sahil mera banaaya hua khaana lake ki batakhon ko khila deta tha.
Maya: Phir?
Monisha: Phir humein guards ne lake pe aane se mana kar diya!
Maya: Kyun?
Monisha: Woh lake ki saari batakhein ek-ek kar ke marr rahi thi na, isliye!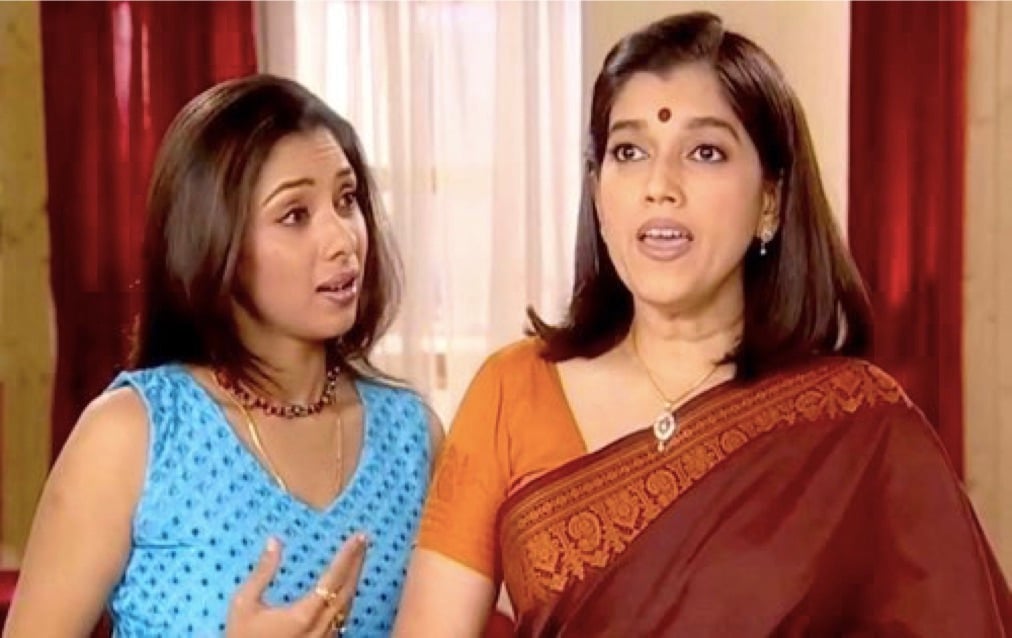 Hats off to Monisha for being such a lovely and heartwarming character who made us laugh so many times!
*All screenshots from Sarabhai vs. Sarabhai