No one can deny that Sarabhai Vs Sarabhai is one of the most loved TV shows of all time. With powerful dialogues, well-written characters, and a hilarious storyline, this show has been one of the funniest shows ever! If like us, you are also a crazy Sarabhai Vs Sarabhai fan, then here are these 9 interesting facts about the Sarabhai show that'll leave even more in love with it than before.
1. At the start, the makers – the show's director Deven Bhojani revealed how the show was very close to getting a movie of its own. According to him, before they made Sarabhai Vs. Sarabhai a web series, they'd thought of making a movie out of the show. We still don't mind having Sarabhai Vs. Sarabhai – The Movie.
2. Do you know when the show ran for the first time, it was pretty much overlooked. It received low TRPs. But, then after a couple of re-runs, the show turned popular! We are so much indebted to the person who decided to rerun it!
3. Sarabhai Vs. Sarabhai has been rated among the top 50 shows of the world. In fact, this happened almost 8 times! There was a time when it was ranked above the show Friends.
4. Like another popular show, Khichdi, Sarabhai Vs. Sarabhai was also based on Gujarati families. These shows were produced by the same production company – Hats Off Productions. But, no one would deny that the series had such stark differences in the plot and family structure. 
5. Though we fell in love with the couple – Ratna Pathak Shah and Satish Shah, but this wasn't the first time, we saw this epic couple. This iconic pair had already worked together in the show Filmi Chakkar.
6. It wasn't only us, who could relate to Monisha. Even actor Rupali Ganguly, herself admitted that she resonated with Monisha Sarabhai a lot. Just like Monisha, even she is messy! (ALSO READ: Rupali Ganguly Shares How Husband Took Break From Job To Support Her Career)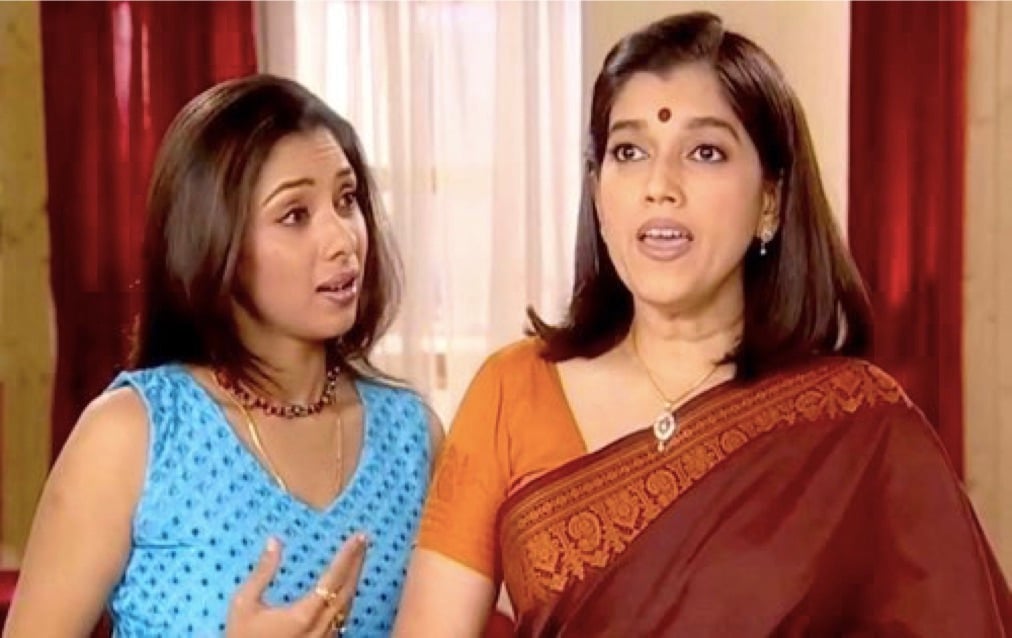 7. It was quite shocking when it was revealed that Rupali Ganguly wasn't auditioned for the role. When the team saw her car, which was quite messy, they knew she was perfect for the role of Monisha. ( ALSO READ: After Giving Birth, I Couldn't Look At Myself: Rupali's Post-Pregnancy Weight Struggle Is Reality Of Many Moms)
8. One thing which was as popular as Maya Sarabhai's character was her style of blouses. They became so popular that people started referring them to their tailors – Maya Sarabhai jaisa bhaiya!
9. Not just Rupali Ganguly, but also Ratna Pathak Shah herself felt that she was more like Monisha in real life than Maya Sarabhai! Like many middle-class, she also strived hard to save money as much as she could. (ALSO READ: 6 Times When Monisha Left Us ROFL Bcoz Of Funny 'Middle Class' Moments)
(Image Courtesy: Screengrab of Sarabhai vs. Sarabhai or Khichdi)