There are many times when we don't understand what to watch. We are out of recommendations and it's simply impossible to find a good web series to watch. But, then you get lucky as your random pick turns out to be a great show! We are sure it must have happened to you as well.
So, here are some shows or web series that we watched with zero expectations but they turned out to be really good. They gave us laughs and thrills that we never expected. Here are 14 such shows that many of us watched with no expectations but were surprised by how good they were:
1. Criminal Justice
Starring Vikrant Massey, Pankaj Tripathi along with others, the show is about a young MBA graduate who also drives a rental car part-time and gets entangled in a high society murder. The show will keep you at the edge of your seat. You can watch it here.
2. Guilty Minds
Amazon Prime's first Indian Legal drama that follows the journey of two young and ambitious lawyers and college friends Kashaf Quaze and Deepak Rana. The show stars talented Shriya Pilgaonkar and Varun Mitra in lead roles. You can watch it here.
3. Masaba Masaba
With only 6 episodes of thirty minutes each, Masaba Masaba would make you forget the track of time. This show is about Masaba Gupta, who is a successful designer and also the daughter of Neena Gupta. You can watch it on Netflix.
4. Special Ops
Special Ops revolves around Himmat Singh, a RAW agent who trying to resolve the mystery behind a terrorist attack. Kay Kay Menon fits right into Himmat's part and makes you hooked to the show. You can watch it on Hotstar.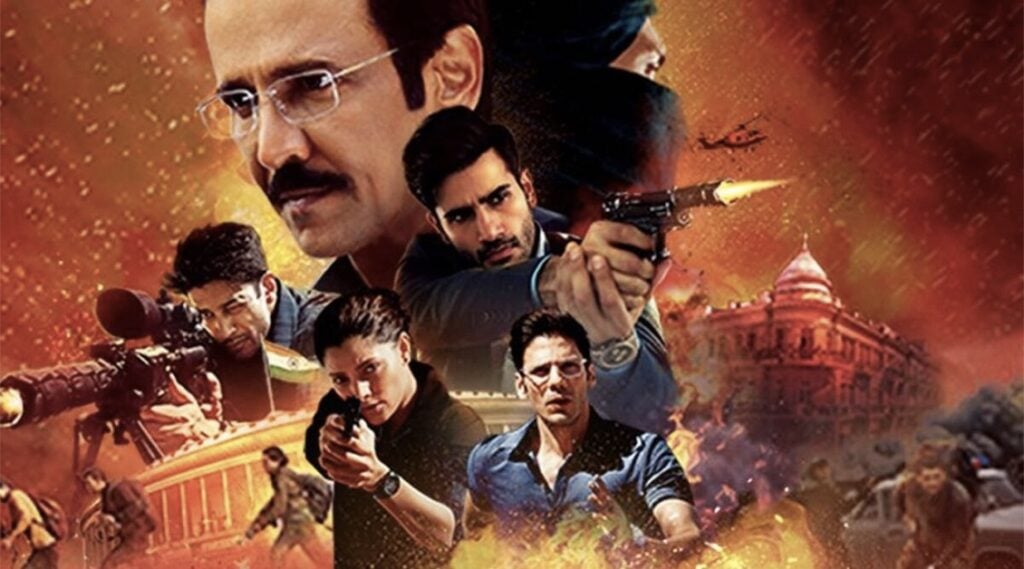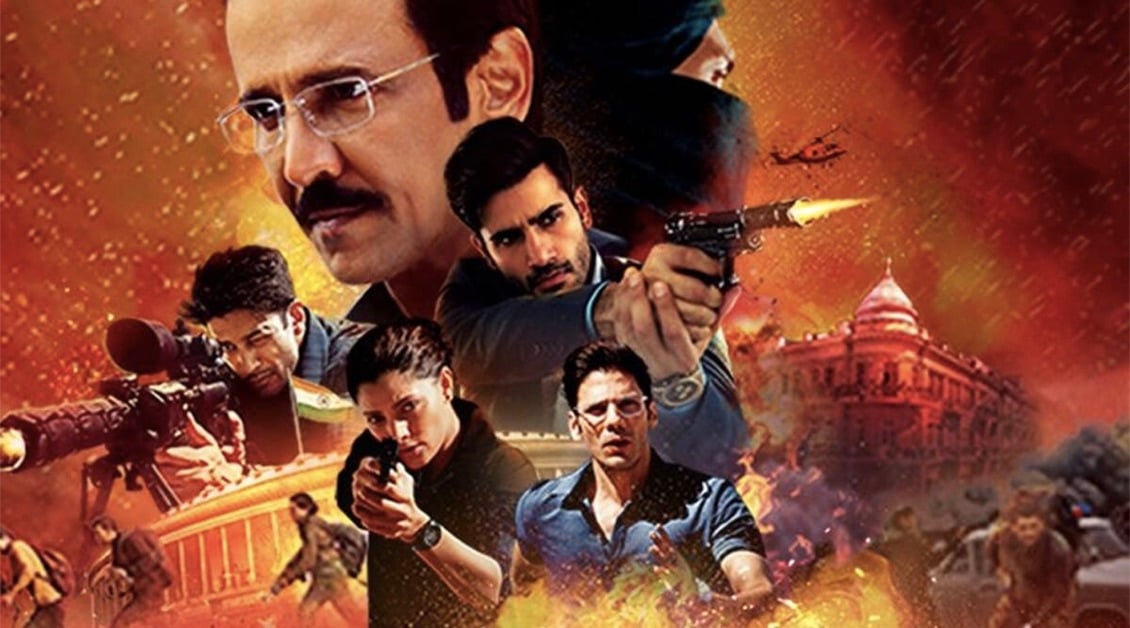 5. Yeh Kaali Kaali Ankhen
Relentlessly pursued by a powerful politician's daughter who will do anything to make him hers, a man slips down a dark, risky path to reclaim his life from the forces that wish to destroy him. With twisted motives and unexpected sequences, this series is a great one-time watch. You can watch it here.
6. Bandish Bandits
Indian classical singer Radhe and pop star Tamanna. Despite their contrasting personalities, the two set out together on a journey of self-discovery to see if opposites, though they might attract, can also adapt and go the long haul. You can watch it on Amazon Prime Video.
7. City Of Dreams
The show revolves around how multiple lives intersect after an assassination attempt on Mumbai's most polarizing political figure. The show stars Priya Bapat, Eijaz Khan, and Flora Saini, among others. With various unexpected twists and turns, this show will keep you engaged till the end. You can watch it here.
8. Rangbaaz
The real-life story of a notorious gangster who rose to power from being a model student is quite well-directed. Saqib Saleem as a protagonist keeps you hooked on the show till the end. You can watch it here.
9. The Final Call
This is a very new story of a pilot who is determined to crash his flight in a suicide attempt. Damn, imagine being on that aircraft?! The show is inspired by the book, I Will Go with You: The Flight of a Lifetime and stars actors like Arjun Rampal, Javed Jaffery, and Sakshi Tanwar. You can watch it here.
10. Kaafir
We watched Kaafir without any expectation. It is a 2019 Hindi web series, which is made on a Kashmir Woman from Pakistan-administered Kashmir who comes on the Indian side of the Line-of-Control. With power-packed performances, you will be hooked to the show. You can watch it here.
11. F.A.T.H.E.R.S
F.A.T.H.E.R.S is a pleasantly refreshing take on the problem of the 'generation gap'. It presents the story of three retired fathers, who get together and attempt to 'become cool' in an effort to connect with their millennial children. It takes a dig at all things millennial and is the kind of comedy you don't mind revisiting. You can watch it here.
12. Undekhi
Based on true incidents, the show focuses on the power-hungry and immoral world of highly influential people. What happens when the oppressed start demanding justice? This show attempts to answer. You can watch it here.
13. Out Of Love
The story of a cheating husband played by Purab Kohli and the on-a-mission-to-find-the-truth wife played by Rasika Dugal is twisted and dark. You're going to be asking a lot of questions and the 5-part BBC production is a masterclass in cinematography. You can watch it here.
14. Asur: Welcome To Your Dark Side
A unique crime thriller that pits two opposing worlds against each other. The less explored, intricate world of forensic science and the deep mysticism of ancient Indian Mythology. You can watch it here.
---
---
Don't forget to let us know which one turned out to be your favorite too!