Bollywood is welcoming some fresh blood and the majority of the newcomers are female. While many may think it's a matter to celebrate but sadly it points out the patriarchal mindset of Bollywood and society, in general. Sadly, our film industry associates the brand value of leading ladies with youth and sex appeal. Clearly, our male actors, are exempted from this regressive phenomenon. And, that's the reason why so many male actors are still working in their 50s while the older women are promptly cast out.
It's quite evident how most of the newcomers would be objectified and will be paired opposite male actors twice their age. Recently Manushi Chillar (24 years) was paired against Akshay Kumar (54 years) in Samrat Prithviraj.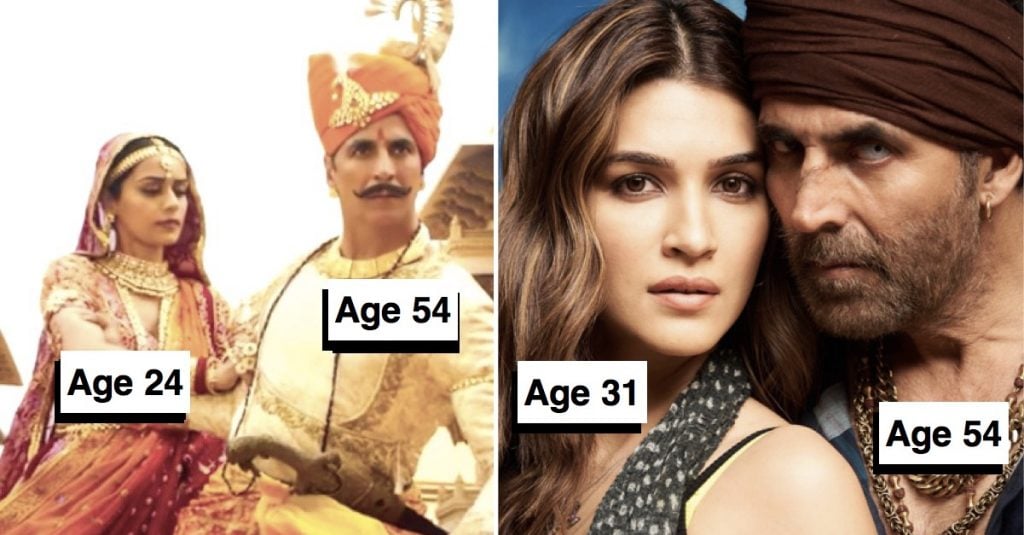 Ew. But, we have already discussed Bollywood's age-in-appropriate casting in a separate post. We are here to talk about something else.
Why does the next generation of Bollywood look like each other's clones?
From their accent to similar body structures to similar features to similar fashion styles to similar make-up to so much more – They simply look clones of each other. As far as accent is concerned, most of them went to the same school – Dhirubhai Ambani International School – which explains why most of them have the same wannabe Mailbu accent!
Most of them are related to each other. Even though Bollywood has been called out for nepotism from time to time, it doesn't seem to bother Bollywood. Sadly, Bollywood still promotes insiders. And, it is quite evident in the next generation of Bollywood.
 

 

View this post on Instagram

 
Most of these girls have the same body. We are not body-shaming them but how none of these girls exceed size 2 is a worrisome trend. It is sad how they are promoting the regressive stereotype of what's considered a hot body. In the times, when we want our films to be inclusive of different body types, the new generation spending hours in the gym to achieve what the male gaze considers a hot body is problematic.
Sadly, most of them don't have a f**king clue what life is like for most of us. How could we forget the exchange between Ananya Panday and Siddhant Chaturvedi on life's struggles? Even in their movies, their posh accents and opulent body language are quite visible!
We agree not every new actor looks the same. We have Chum Darang and Andrea Kevichüsa, who made their debuts in the movies – Badhai Do or Anek. But we all know whom Bollywood would choose to offer better opportunities and movies. We know you don't need any hint to know the answer. Because you already know!