Koffee with Karan is back with a new episode. And, after hosting Alia-Ranveer, Jahnvi-Sara, Karan hosted Akshay Kumar and Samantha Ruth Prabhu. And, we must say, there were some really big revelations and confessions that made this episode extra-special. While Akshay Kumar was brutally honest, Samantha was equally badass. The combination of two made this show so engaging and entertaining.
As per the internet, here are the big moments that captured the attention of the audience and initiated discussions. Some of these big moments were applauded, while others were debated. Known for setting internet ablaze with its attention grabbing content, Koffee with Karan always manage to become the topic of discussion. Scroll down to read the selective big moments from its recent episode that caught the audience attention.
1. Akshay Kumar On Working With Younger Actresses
From time to time, Akshay has been criticized for working with very young actresses. Bringing the focus on the topic, Karan Johar asked Akshay about working with younger actresses and the criticism he receives because of it. The actor stated, "They are jealous. Why shouldn't I? I can work with them. Lagta hun kya 55 ka (Do I look 55)?" Hmm, well! His statement didn't sit well with many netizens as they mentioned, it's high time that Akshay starts taking audience feedback seriously.
2. Samantha Blaming KJO For Unhappy Marriages
Karan attempts to ask Samantha about her marriage. But, before he says anything further, she tells him that she is the reason why we have so many unhappy marriages.
Calling out the unrealistic expectations set by Bollywood movies about marriage, she says – it's no Kabhi Khushi Kabhie Gham. It is K3G.
3. Akshay Kumar On Being Called Canada Kumar
During one of the segments, Karan asked Akshay Kumar if the actor gets trolled on the social media. To which, Akshay revealed that netizens take potshots at him over his Canadian citizenship. He further added, "At the most, they write about Canada. Which I don't care about,". Karan Johar couldn't stop himself and pointed out to Akshay that 'trolls call him Canada Kumar' Being unaffected by Karan's comment, Akshay responded, "Yeah Canada Kumar. Okay, call me that."
4. Samantha's Appreciation For Her Co-star Nyanthara
While Karan and Akshay had discussion how Bollywood actors don't do a 2-hero film together due to ego clashes, Samantha put forth her experience of working with Nayanthara who is another leading South actress. While revealing her rapport with co-star, Samantha said, "I just finished a film with Nayanthara who is the biggest heroine in the South. It was fantastic working with her. I think that in every interview that I was asked, 'So how was it working with Nayanthara?' like 'Was there any friction?' But it was amazing…We  hugged each other and cried….We had a great time!"
 

 

View this post on Instagram

 
5. Samantha Not On Good Terms With Ex-husband Chinmaya
Karan Johar quizzed Samantha about her relationship with Naga Chaitanya post-separation. To which, she said, "It has been hard but it is good now, fine. I'm stronger than ever before." When asked if she still has hard feelings, Samantha said, "If you ask if you have to put us in a room and hide sharp objects, as of now, yes." Confirming that situation isn't amicable right now, she said, "Hmmm.. not right now, but may be sometime in the future, yeah."
6. Samantha On Being Ranveer-ified
During the Rapid Fire game, Karan Johar asked Samantha Ruth Prabhu, "If you were hosting a bachelorette party, which two Bollywood hunks would you hire to dance?" Her answer: "Ranveer Singh and Ranveer Singh." But, that's not the only Ranveer Singh reference that actress mande. When she was asked "if you were cast in a love triangle with Akshay Kumar, who is the second male actor you will pick." Her answer – "Ranveer Singh. You know, yesterday I shot an ad with him and I am Ranveer-ified completely. A fan for life,"
7. Akshay Kumar on Ranveer Singh
Not just Samantha, but seems like even Akshay Kumar is Ranveerified. KJo asked Akshay, "Who would be on your guestlist if you had to host a private dinner party for industry folks?" To which Akshay said: "I think Ranveer Singh because he will come and entertain everyone. I will just need to be quiet and he will entertain everybody. He will sit on everybody's lap. He'll kiss everybody, left, right and center. He'll do that I am sure."
8. Samantha On Saying Yes to OO Antava
During one of the segment, Karan Johar asked Samantha, "Was it a brave decision that you go and do a song like Oo Antava literally two weeks before Pushpa saw the theatrical release?" He added, "Was that a rebellious move? Was that a strategic move? Or was that something you just felt "F*** it I'll do it.?" Samantha replied, "The third, f*** it I'll do it. I mean why not? I loved the song. It was a satire on the male gaze. I know I got a lot of criticism about pandering to the male gaze while making a satire on the male gaze. My logic was who else can satire a male gaze except for the nautch girl I was playing in the song or an actor who has a wide experience or wide range of the male gaze? Only a nautch girl or me can satire the male gaze."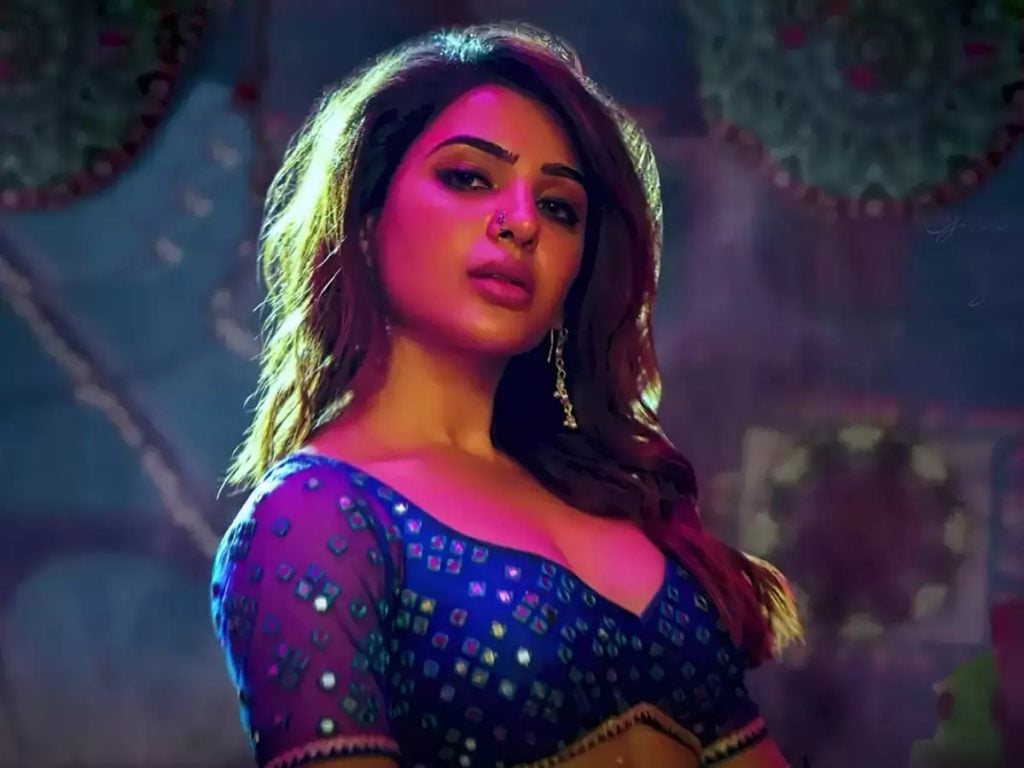 9. Akshay Kumar On Doing Flop Film Jaani Dushmaan
Akshay Kumar shared how an unsuccessful project – Jaani Dushman – helped him buy the house he currently lives in. Revealing the details, he said,"You won't believe it, today where I stay, I needed money to buy that place, and Jaani Dushman got me the money to buy my house". He further added how his character was originally supposed to die in the film. However, he convinced the director to not kill his character in the film. So Akshay got to shoot for another 5 days for the film and got to make more money.
10. Samantha On Absurd Rumours  About Her
KJo asked Samantha about the worst rumour she has read about herself. And, in no time, Samantha said, "That I took ₹ 250 crore in alimony….Every morning I woke up waiting for income tax officials to show them there's nothing. First they made up the story about alimony. Then they realised it doesn't seem like a believable story…Then they said there's a pre-nup, so she can't ask for alimony."
There was so much more that happened during the show. In case you are interested, you can watch the show at Disney+Hotstar.