In recent times, Bollywood has faced a lot of criticism for promoting nepotism. It has been called out for not giving outsiders a fair chance and favoring star kids over outsiders. Many have shared how people coming from film families have it easier because of their background. We may not disagree with the advantage that star kids have, but still, there are many successful actors who created their own place in Bollywood despite no connection. Here is a list of some of the most successful self-made Bollywood actors who have no film industry family background:
Successful self-made Bollywood actors who overcame nepotism:
1. Shahrukh Khan
Shahrukh Khan had no privilege of a film industry family background. Born in a middle-class family, Shah Rukh Khan lost his father at a very young age. He was only 15 years old when his father died of cancer. And a few years later, he also lost his mother. Shah Rukh Khan worked his way through theatre, television, and finally films in 1992 with Deewana. And, the rest is history!
2. Deepika Padukone
Daughter of famous badminton player Prakash Padukone, Deepika faced many challenges before making it big in Bollywood. She did modelling, music videos, and regional films before she got her big break against Shahrukh Khan in Om Shanti Om. Deepika delivered stellar performances in many movies like Piku, Tamasha, Bajirao Mastani, Yeh Jawaani Hai Deewani, and many more!
3. Kangana Ranaut
With three National Awards, Kangana Ranaut has been very vocal about nepotism in the Bollywood industry. Kangana fought against her family to pursue her Bollywood dream. Her debut movie was Anurag Basu's Gangster. Kangana had countless ups and downs in her career, but she never gave up. She delivered great performances in movies: Tanu Weds Manu Returns, Fashion, Queen, Manikarnika, and many more.  
4. Anushka Sharma
Anushka Sharma is another outsider, who made it big in Bollywood despite having no filmy background. Anuskha, who comes from an army background, has been part of many superhit movies.
5. Kartik Aaryan
Both his parents are doctors; his father, Dr. Manish Tiwari, is a pediatrician, and his mother, Dr. Mala Tiwari, is a gynecologist. He pursued an engineering degree in biotechnology from Navi Mumbai's D. Y. Patil College of Engineering, Navi Mumbai, while secretly harboring ambitions for a career in film. His movie Bhool Bhulaiyaa 2 has been one of the most successful movies of 2022.
6. Priyanka Chopra
Priyanka Chopra is much more than a Bollywood actress. She is a global icon who inspires millions. Coming from a family of military doctor parents, Priyanka Chopra made the whole country proud when she won the prestigious Miss World pageant at age of 17. She worked really hard to become the leading Bollywood actress. After winning over Bollywood, Priyanka challenged herself and started working on Hollywood projects.
7. Akshay Kumar
From chef and waiter in Thailand to one of the highest-paid actors in the Indian film industry, Akshay Kumar's journey is commendable.
8. Ayushmann Khurrana
Despite no Bollywood connection, Ayushmann Khurrana worked really hard to become one of the most successful actors in recent times. With unconventional movies like Vicky Donor,  Andhadhun, Dream Girl, Shubh Mangal Savadhan, Ayushmann has carved a place for himself.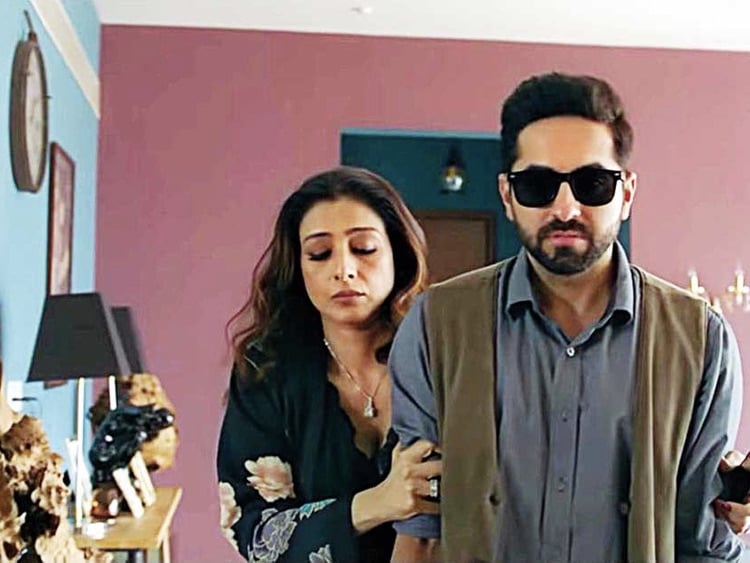 9. Aishwarya Rai
Another name that deserves to be on this list is Aishwarya Rai Bachchan. She made her foray into Bollywood after winning the Miss World pageant. She has been part of great movies like Hum Dil De Chuke Sanam, Devdas, Guru, or Dhoom 2. She has also been part of many Hollywood ventures like Pink Panther and Mistress of Spice.
10. Rajkummar Rao
Because of his immense talent, Rajkummar Rao created his own space in the Bollywood industry. Despite no filmy background connection, Rajkummar is celebrated as one of the finest actors of today's time. His performance in movies like Newton, Stree, Trapped, and City Lights makes you applaud his immense talent. 
11. Sushant Singh Rajput
Sushant Singh Rajput's death brought the spotlight on how so-called 'outsiders' are allegedly 'boycotted.' In his brief career, he showed his talent and created a robust fanbase. He started his career by starring in the hit TV show Pavitra Rishta. Post which, he bagged his debut with Kai Po Che and become a popular face immediately. With movies like MS Dhoni: The Untold Story, Sonchiriya, and Chhichhore, Sushant won millions of hearts.
12. Manoj Bajpayee
Another successful outsider who won millions of hearts is Manoj Bajpayee. As an outsider, Manoj Bajpayee may have struggled a lot, but he made sure he never gives up. With his powerful performances in Satya, Gangs of Wasseypur, Sonchiriya, Pinjar, Shool, and many more, Manoj Bajpayee has established himself as one of the finest actors of our times.
13. Pankaj Tripathi
Another name that deserves to be on this list is Pankaj Tripathi. With his recent powerful performances like Gunjan Saxena, Ludo, Mimi, Pankaj Tripathi has proven how one's talent can take them places. 
14. Vidya Balan
Powerhouse performer Vidya Balan has also acknowledged that nepotism does exist in  Bollywood. She said that she faced several ups and downs in her career but never let nepotism shatter her spirit!
15. Irfan Khan 
Irrfan Khan is one of the finest actors that Indian cinema will ever have. With every opportunity, he consistently proved his worth. Though he may not be with us now, but that doesn't stop us from recognizing his potential. How he left everyone impressed with his unparallel craft is just another reminder of how talent doesn't need Godfather!
In case you would like us to include any other outsiders on the list, please share their names in the comments below.