Kareena Kapoor Khan is one of the most famous Bollywood celebrities. With roles like Geet or Poo, she has left her mark in Bollywood. But, it won't be untrue to say that Kareena has been caught up in controversies for many of her statements. These problematic statements left many, especially Kareena's fans, shocked and disappointed.
 Here are 5 such statements when Kareena Kapoor stirred controversies with her words.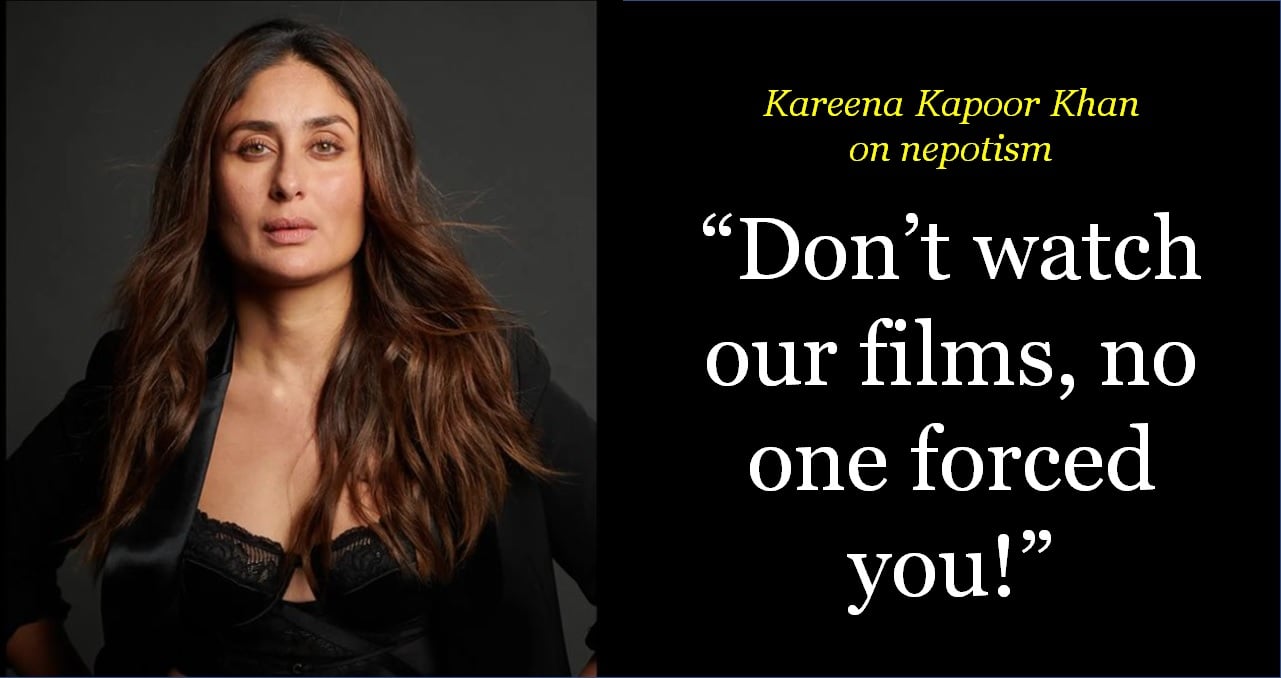 Kareena Kapoor Khan's Controversial Statements
1. Kareena on Audience Reaction to Nepotism
The sudden demise of Sushant Singh Rajput re-ignited the debate on nepotism. Many people called out many actors for being the nepo kids, who get endless opportunities even after being less talented than the outsiders. Netizens called out many star kids – from Alia Bhatt to Ranbir Kapoor to Kareena Kapoor Khan to Sara Ali Khan. 
During an interview with Barkha Dutt, Kareena was asked about her opinion on the nepotism debate raging across the film industry. While answering it, she said, "The audience has made us, no one else has made us. Same people pointing fingers are the ones who have made these nepotistic stars right? Aap jaa re ho na film dekhne? Mat jao. Nobody has forced you. So I don't understand it. I find this whole discussion completely weird." Post this interview, many netizens called out Kareena Kapoor for her arrogance and denial of rampant nepotism in Bollywood. 
Even when she released the trailer of her new upcoming movie – Laal Singh Chaddha, many netizens requested the audience to boycott her movie if they want to take a stand against nepotism. 
 

 

View this post on Instagram

 
2. Kareena Kapoor Fat Shaming Vidya Balan
Kareena Kapoor shocked many when she took an ugly dig at actresses who were curvy and voluptuous. Sadly, rather than choosing to build other women, Kareena thought it was okay to fat shame them. Her fat-shaming comment captured the headlines as it was a dirty massive dig at other actresses. Many sources quoted that her dig was directed at Vidya Balan, who has been open about her weight gain struggle.
Kareena made a fat-shaming comment at the same time when Vidya gained kilos for her movie – The Dirty Picture. Rather than applauding Vidya's performance, Kareena Kapoor had said, "Being fat is not sexy! Anyone who says that is talking crap. Voluptuous is sexy, but fat is out. Any woman who says she doesn't want to be thin is talking nonsense. It's every girl's dream." But, she didn't stop there. She further added, "It may be a trend now with some actresses, but I definitely don't want to look plump or fat!" In a separate instance, when Karan Johar asked Kareena what would she do if she woke up as Vidya, Bebo said, "I would feel dirty!" So mean!
 

 

View this post on Instagram

 
3. When She Made Arrogant Statements About Her Peers
Kareena Kapoor Khan rejected many movies like Queen, Ram Leela, Chennai Xpress, Kal Ho Na Ho, etc.. During an interview, she was asked how she felt about rejecting these movies that turned out to be great hits. To which Kareena gave an answer that many found arrogant. She said, "There is no heroine like me who has left more films than I have, and given them on a platter to everybody and said go do it." In another interview, she said, "I feel honored and glad to give work to other people. I hope they (actresses) become stars as I have rejected big films."
 

 

View this post on Instagram

 
4. When Kareena Kapoor Age Shamed Aishwarya Rai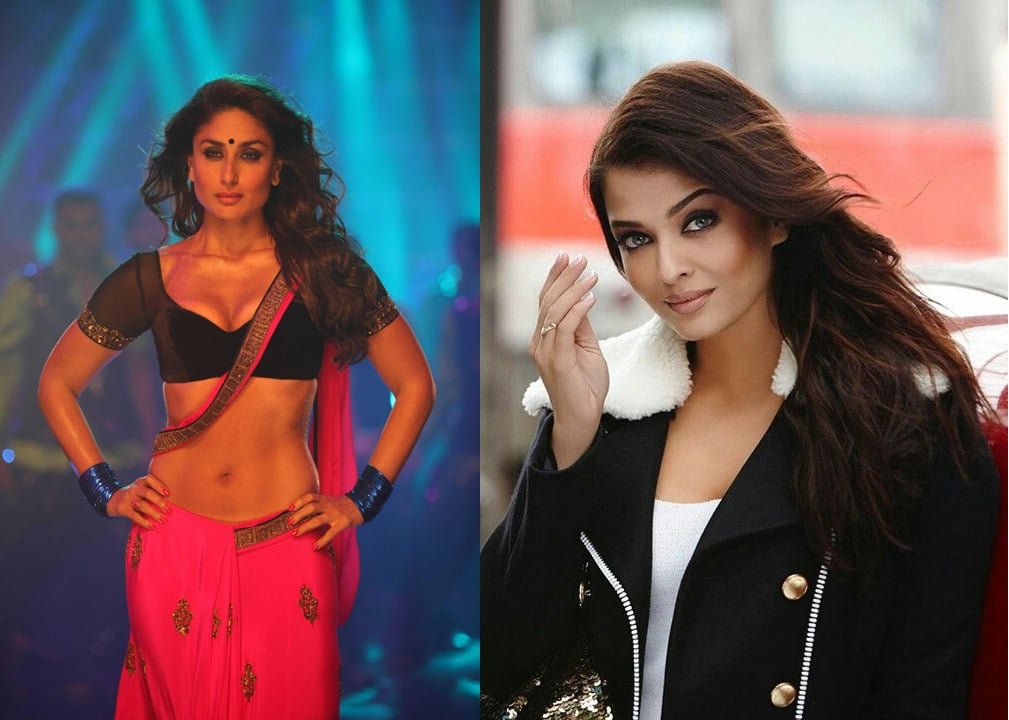 Do you know Kareena Kapoor was not Madhur Bhandarkar's first choice for Heroine? The movie was first offered to Aishwarya Rai. But, because of her pregnancy, Aishwarya left the movie in the initial stages. It was then the film fell in Kareena's lap. During the press conference, reporters asked Kareena how different the film might have been if Aishwarya had resumed the lead role. To which, she said,
"There is no point in comparing me to Aishwarya. We are from two different generations." Though Kareena's statement meant to imply that Aishwarya belonged to an "older" generation, the reality was Aishwarya Rai debuted in 1997 whereas Kareena debuted in 2000 with "Refugee". And, as there isn't even a significant age gap between the two, many netizens called out Kareena for age-shaming a fellow actress.
5. When Kareena Left Many Disappointed With Her Poor Take On Feminism
During promoting her feminist movie – Veere Di Wedding, Kareena was asked what is feminism for her and if she identifies with the concept. To this, Kareena bluntly said, "I believe in equality. I am not a feminist, I am a woman. And above all I am a human being. I am as proud as I am as Saif Ali Khan's wife than as a Kareena Kapoor." As feminism means – the belief that women should have the same rights and opportunities as men – many were left disappointed with Kareena's statement. Within no time, her quote went viral and many netizens asked her if she even knows what the concept meant.
While a social media user  said, "Lol Kareena Kapoor Khan's "I'm not a feminist, I'm a woman & I believe in equality" is exactly what's wrong in understanding the concept of feminism. It's not an anti-men, parade, bro. Chill tf out.". Another user wrote – "Disappointed by Kareena Kapoor making an ignorant statement like that."