Law is still a male-dominated field but there are women, although few in numbers, doing extraordinary work. Talented and hardworking women lawyers in India are popular all over the world. Meet the top 10 female lawyers in India who are doing remarkable work in their field.

Women Who Rule the Court: Meet the Best Female Lawyers in India
India has come a long way in terms of gender equality, and the legal profession is no exception. In recent years, there has been a significant increase in the number of women entering the field of law and making a name for themselves. These women are breaking barriers, challenging gender stereotypes, and leaving their mark in the legal world.

From high-profile criminal cases to groundbreaking legal reforms, female lawyers in India have played a crucial role in shaping the legal landscape of the country. They have not only excelled in their careers but have also inspired countless young women to pursue a career in law.

In this article, we introduce you to some of the best female lawyers in India. These women are known for their legal acumen, tenacity, and commitment to justice. They have taken on some of the most complex and challenging cases and have emerged victorious, setting new precedents in Indian law.

From fighting for women's rights to representing marginalized communities, these women have made a significant impact on society. Their stories are not only inspiring but also a testament to the fact that women can achieve anything they set their minds to.
Top Female Lawyers In India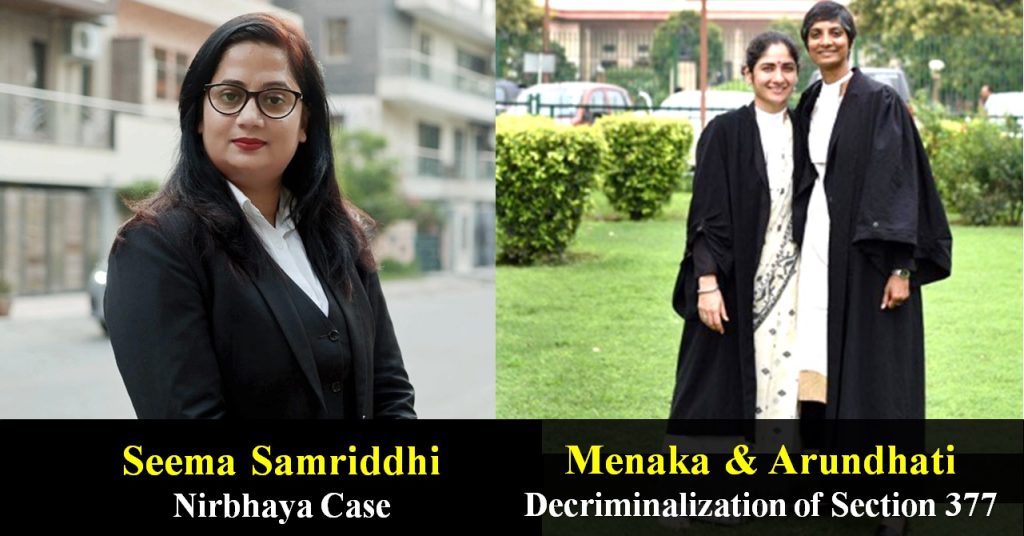 1. Vrinda Grover
Vrinda Grover is among the top female lawyers in India. She has been listed in TIME Magazine's 100 most powerful women in 2013. She stands up for women's rights and energetically dealt with gender violence cases. She played an important part in the Soni Sori rape torture case.
2. Abha Singh
A renowned social activist, Abha Singh is a former civil servant and a practicing lawyer at the High Court of Judicature in Bombay. Abha Singh's authored the book 'Stree – Dasha Aur Disha', in which she talks about Women's Rights and Laws. #MeToo movement, menstrual rights, the LGBTQIA+ community, and cyber-harassment of women are areas in which Abha Singh played a key role.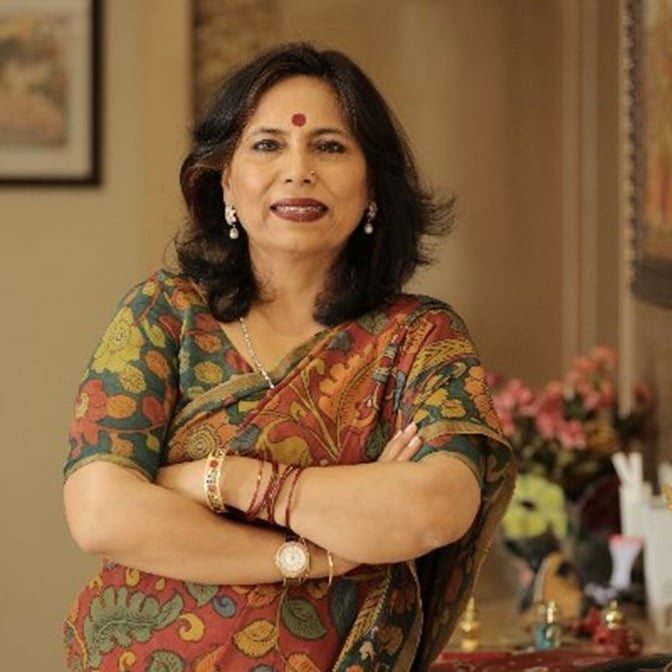 3. Karuna Nundy
Karuna Nundy is one of the top female lawyers in India at the Supreme Court of India and an international human rights lawyer. She drafted contributions to the new "anti-rape" laws and the Right to Food Act. She was involved in seeking rightful compensation for the victims of the 1984 Bhopal Gas Tragedy.
4. Menaka Guruswamy & Arundhati Katju
Among the Indian lawyers, Menaka Guruswamy & Arundhati Katju are inspiration to many young people. The couple represented the Naz foundation for the decriminalization of Section 377 in 2018. Both of them earned international acclaim after this case.
6. Deepika Singh Rajawat
One of the best female lawyers in India, Deepika Singh Rajawat is the first person who filed a written petition for Asifa's case. She is an advocate at Jammu and Kashmir High Court. She is also working with NGOs. 
Image: Tribune India
7. Flavia Agnes
Flavia Agnes is one of the supremely talented top female lawyers in India. She is a gender rights lawyer with expertise in marital, divorce, and property law. She is the director of Majlis, a Mumbai-based organization that provides legal initiatives for women.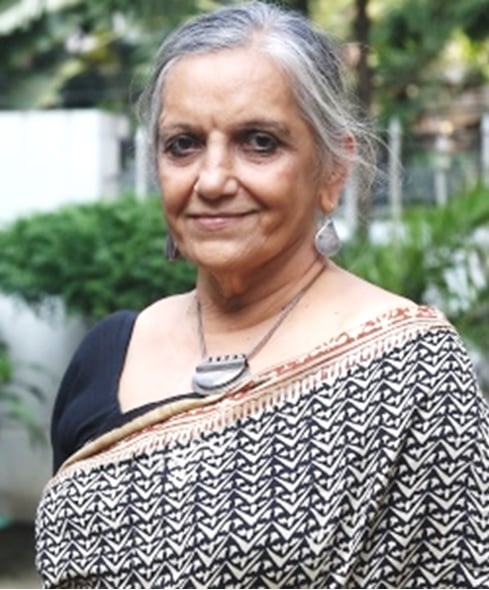 Image: Berkley Centre
8. Kiruba Munusamy
The founder of Legal Initiative for Equality, Kiruba Munusamy is a human rights lawyer. She is an advocate at the Supreme Court and a Dalit rights activist. She is the best female lawyer in India who works across spaces of law, gender, and equality.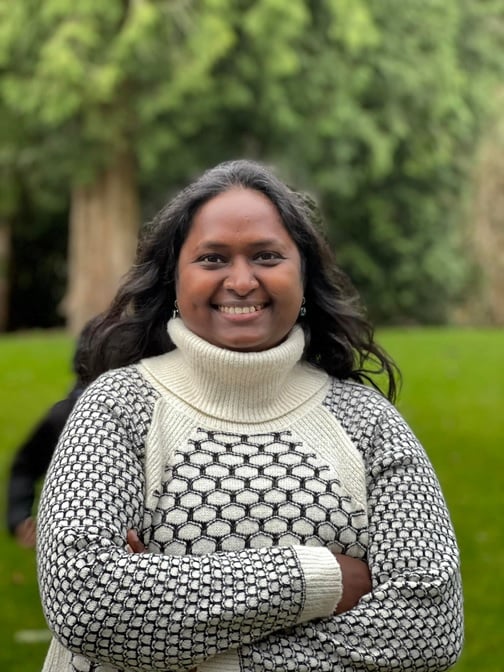 9. Mishi Choudhary
One of the best technology lawyers, Mishi Choudhary is the only lawyer to appear in the Indian as well as US Supreme Court. She is the founder of SFLC.in to protect the rights of internet users. She is the winner of the Digital Women Award in the "Social Impact" category in 2017.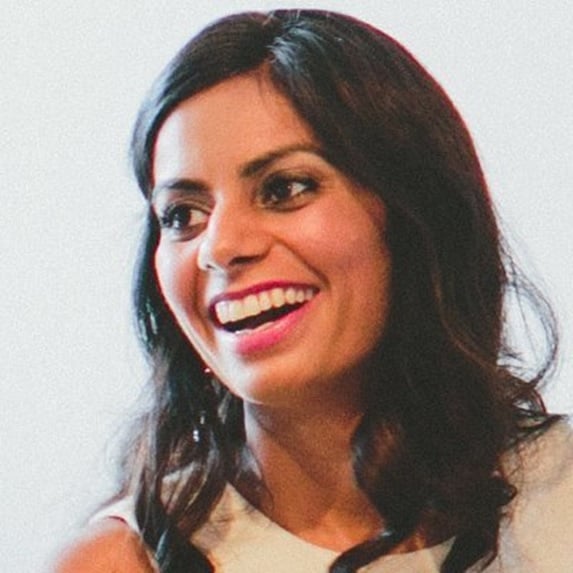 10. Pinky Anand
Dr. Pinky Anand is the second woman lawyer to be appointed as a Senior Advocate at the Supreme Court of India. Her notable work includes cases such as the constitutional right of freedom and expression for South Indian Actress Khushboo, Legal battle for BJP Leader Arjun Munda to be made the Chief Minister of Jharkhand. She is the recipient of several awards.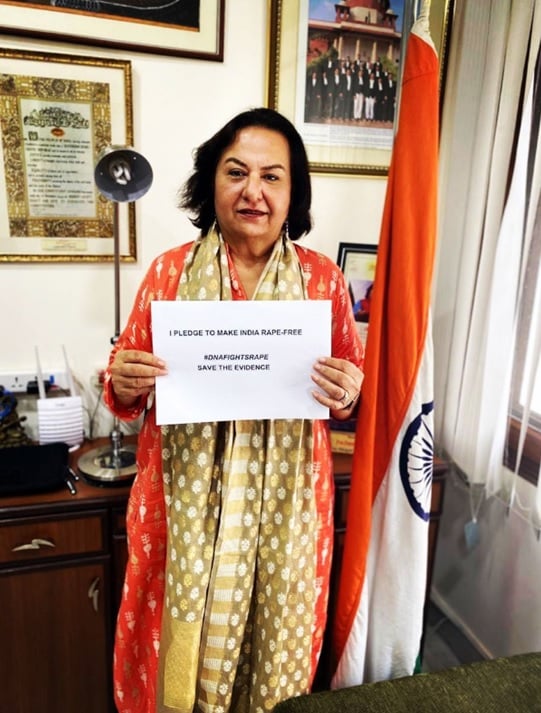 11. Indira Jaising
Indira Jaising is one of the most prestigious Indian lawyers. She is noted for her legal activism in promoting human right causes. In 2018 she was ranked 20th in the list of 50 Greatest Leaders of the World by Fortune magazine.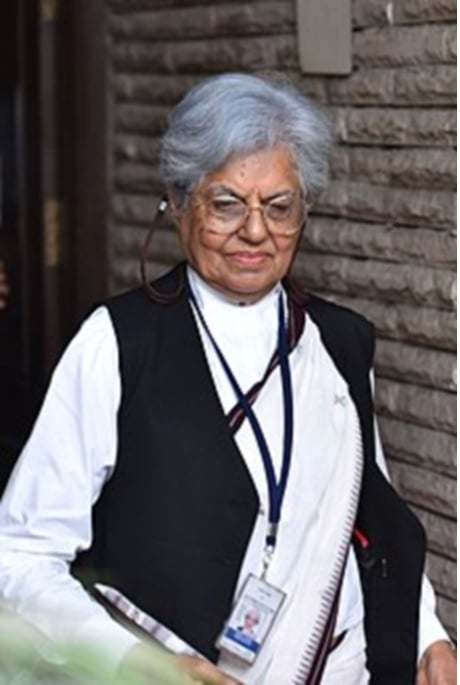 12. Seema Samruddhi
Seema Samruddhi needs no introduction. She is one of the best lawyers in India who fought 7 year-long battle of law in clinching justice in the 2012 Nirbhaya Gang rape and murder case.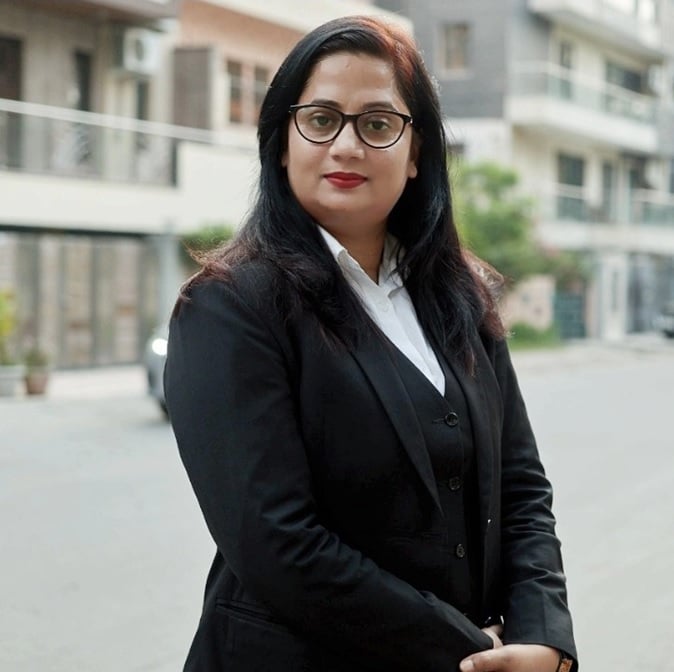 We are so proud of them!