Akshata Murthy is the daughter of Infosys co-founder NR Narayana Murthy and the famous book author Sudha Murthy. Though Akshata stays away from the limelight, her name keeps appearing in the headlines from time to time. Here is all you need to know about Akshata Murthy.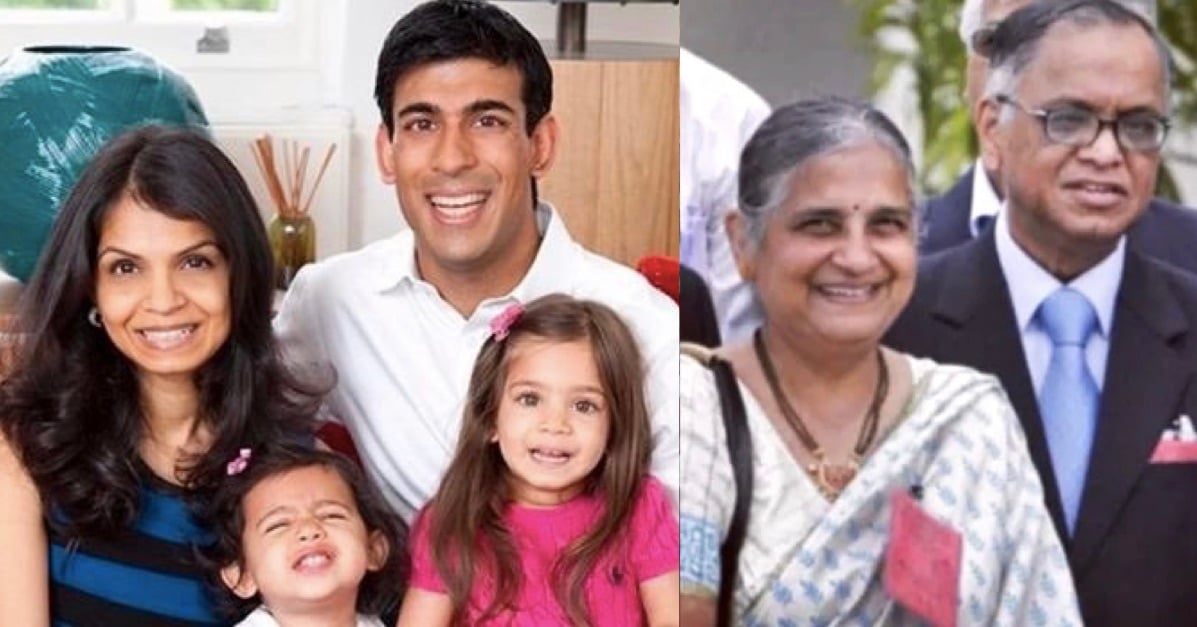 Akshata Murthy's Personal Life Details
Akshata Murthy is the daughter of Narayana Murthy, an Indian IT business tycoon, co-founder of Infosys, and Sudha Murthy, philanthropist, author, and much more.
Akshata has a brother, Rohan Murty, who is the founder of Murty Classical Library of India.
Born in 1980, Askhata completed her MBA from Standford Business School at Stanford, Santa Clara County of California.
Akshata is married to a British politician, Rishi Sunak in the year 2009. Rishi Sunak is a British politician, who was a former Finance Minister (Chancellor of Exchequer) of U. K.
The couple met at Standford Business School and were classmates. They dated for around two years and got married in 2009.
She has two daughters – Krishna and Anoushka – with her husband, Rishi Sunak.
Rishi Sunak is not only proud of his wife but also of his in-laws who have achieved great milestones in their lives.
---
---
Akshata Murthy's Professional Career Details
Murthy used to work in finance and marketing but now specializes in fashion design.
She attended Stanford University, and Tatler once referred to her as "an artistic and fashion-loving student with a deep passion for India's traditional craftsmanship".
Murthy used to work with artists in isolated villages in India.
Murthy's occupation is running her own fashion label, Akshata Designs. She grew up with a passion for clothes.
As per Sunak's financial statements, Akshata Murthy is the owner of a UK-based venture capital firm called Catamaran Ventures, which also has investments in India.
---
---
Akshata Murthy In Headlines
Akshata's name recently hit the newspaper when it was quoted by multiple media houses that she is richer than the queen of England as she holds almost 100 million pounds more than the queen.
According to a Guardian investigation, Akshata Murthy owns 480 million pounds worth of shares while the queen's personal wealth only amounts to 350 million pounds.
According to the Guardian report, Akshata Murthy has undeclared stakes in at least six other UK companies and holdings which also includes a 900 million pounds-a-year joint venture with Amazon India.