One thing that works wonders on a stressful day is a light comedy movie. What can't be fixed with a good laugh? To make your day lighter, we have compiled the list of the top 20 IMDb Bollywood Hindi comedies that will make you laugh and fix your day.
Best Bollywood Hindi Comedies Of All Time
1. Gol Maal (1979)
IMDb: 8.5
This masterpiece doesn't need any introduction. One of Hrishikesh Mukherjee's most famous comedies that made Amol Palekar a household name. We are not at all surprised to see this movie at the top of the list. With an IMDb rating of 8.5, the movie is not about a stereotypical hero, who fights villains. Rather, it is about a man, whose shameless lies to beat the life situations, often land him into deeper holes.
2. 3 Idiots (2009)
IMDb: 8.4
From the beautiful mantra of 'All Izz Well' to rejecting social norms to living life on own terms; this beautiful movie is a perfect watch for dark and tough days! With a talented star cast like Aamir Khan, R. Madhavan, and Sharman Joshi, this movie is one of the finest feel-good comedy movies of all time.
3. Jaane Bhi Do Yaaro (1983)
IMDb: 8.3
Jaane Bhi Do Yaaro is a 1983 satirical dark comedy directed by Kundan Shah. This dark satire focuses on the rampant corruption in Indian politics, bureaucracy, news media, and business. With stellar performances by Naseeruddin Shah, Ravi Baswani, Om Puri, Pankaj Kapur, Satish Shah, Satish Kaushik, and Neena Gupta, this movie is a must-watch!
4. Khosla Ka Ghosla (2006)
IMDb: 8.3
With an IMDb rating of 8.3, Khosla Ka Ghosla is one of the most hilarious movies of all time. With power-packed performance and the relatable portrayal of an average middle-class person, this movie managed to be funny and real at the same time. This movie is about a Delhi-based retired middle-class man (played by Anupam Kher), who tries half-heartedly to get his land back from a swindling property dealer with the help of his sons and their friends. It is a wholesome movie that you can enjoy with your family.
5. Chupke Chupke (1975)
IMDb: 8.3
Starring Dharmendra, Amitabh Bachchan, Sharmila Tagore, Jaya Bhaduri, Asrani, and Om Prakash, Chupke Chupke is definitely one of the funniest movies ever. This movie is an ultimate example of how a movie can be funny without cheap humor.
6. Angoor (1982)
IMDb: 8.3
Angoor is another old classic that appeared on this list with an IMDb rating of 8.3. Adaptation of Shakespeare's Comedy of Errors, this movie stars Sanjeev Kumar and Deven Verma both in double roles. Directed by Gulzar, this movie shows two pairs of the Sanjeev Kumar-Deven Verma duo roaming around in the same city leading to multiple incidents of mistaken identities and a lot of chaos.
7. Chhoti Si Baat (1976)
IMDb: 8.3
Much like Will Smith's Hitch, Basu Chatterjee's Chotti Si Baat showed Ashok Kumar as a 'date doctor' to Amol Palekar, who tries hard to win over his lady love (Vidya Sinha). The movie also stars Asrani, who plays Amol Palekar's 'rival' for the leading lady's attention. With an IMDb rating of 8.3, this movie is a perfect comedy for a not-so-happy day!
8. Chhichhore (2019)
IMDb: 8.2
This coming-of-age comedy-drama stars Sushant Singh Rajput, Shraddha Kapoor, and Varun Sharma. This movie tells the tale of love, friendship, parenthood, and growing up.
9. Queen (2013)
IMDb: 8.2
With an IMDb rating of 8.2, this Kangana Ranaut film is one of our go-to movies on low days. We could relate so much to Rani's inspiring journey of self-discovery. How her fledgling confidence grew over the course of the movie, as she owns up her life, makes us remember the times when coping up with certain harsh challenges, we also build ourselves and our confidence!
10. Zindagi Na Milegi Dobara (2011)
IMDb: 8.2
Light-hearted moments are what make this movie so special. This movie leaves you with a very important message: No matter how successful you get, you always find peace in the company of your friends!
11. Bawarchi (1972)
IMDb: 8.1
Bawarchi – a family-oriented comedy drama explored the highs and lows of living in a joint family. The movie is about a mysterious domestic help who * subtly puts the fragmented joint family together, one member at a time. The movie doesn't rely on obscenities, crass jokes, or melodrama to get the point across and make you laugh. Do you know the film was one of the biggest hits of that year?
12. Hera Pheri (2000)
IMDb: 8.1
Hera Pheri with its original plot and awesome dialogues easily made its place in the list of best Hindi comedy movies.
13. Munnabhai MBBS (2003)
IMDb: 8.1
This movie never fails to cheer us up and raise our spirits!
14. OMG: Oh My God! (2012)
IMDb: 8.1
This satirical comedy-drama turned out to be a huge success at the box office. How the atheist Kanji's faith is restored in God when Krishna helps him fight the lawsuit and expose the corrupt charlatans.
15. Dil Chahta Hai (2001)
IMDb: 8.1
With funny dialogues and slapstick gags, this movie shows how relationships are so important in life.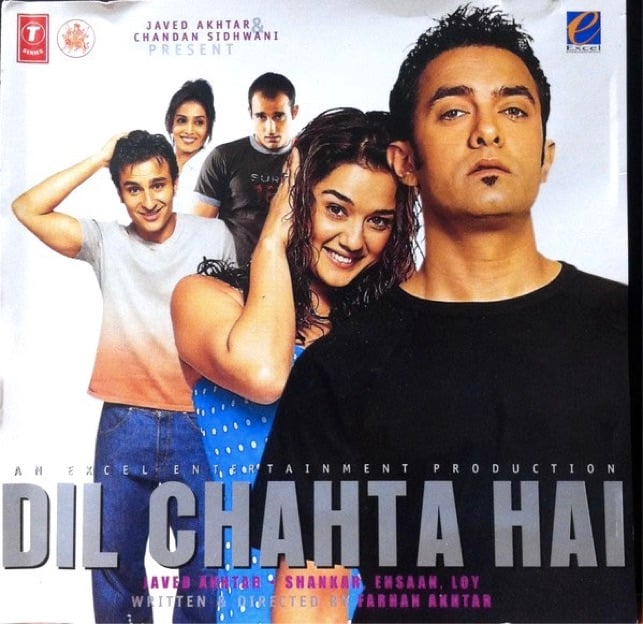 16. PK (2014)
IMDb: 8.1
With the powerful message that humanity comes before religion, PK turned out to be a huge success at the box office despite being surrounded by many controversies
17. Andaaz Apna Apna (1994)
IMDb: 8
When you talk about feel-good comedy movies, how can you not include this classic?
18. Lage Raho Munna Bhai (2006)
IMDb: 8
In this comedy-drama, Munna Bhai embarks on a journey with Mahatma Gandhi in order to fight against a corrupt property dealer. With talented duo Sanjay Dutt and Arshad Warsi along with Vidya Balan, this movie is perfect for light laughs
19. Hindi Medium (2017)
IMDb: 7.8
Such a well-written plot with great dialogues and a talented cast, you just couldn't stop laughing as the story unfolds. This movie is about A couple from Chandni Chowk, who aspire to give their daughter the best education and thus be a part of and accepted by the elite of Delhi.
20. Vicky Donor (2012)
IMDb: 7.8
Even though the topic is a little offbeat, the movie with a brilliant cast leaves you upbeat every time you watch it.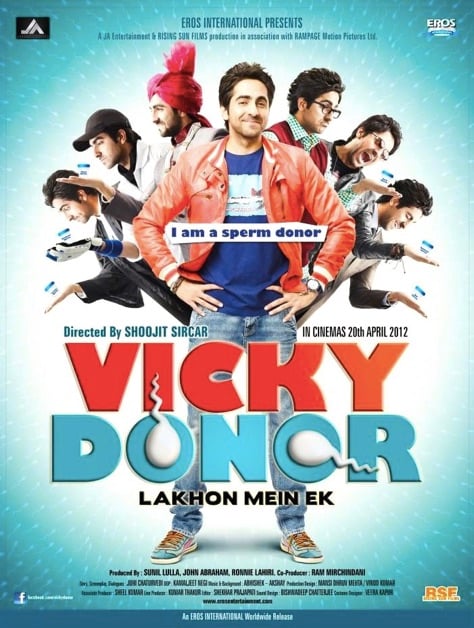 How many of them have you watched?