No one can deny that Bollywood lacks talent. It is sad how less talented actors are given more opportunities while the talented actors are sidelined. In the past few years, Bollywood has been shamed and blamed for rampant nepotism, lack of originality, and prevalent mediocrity.
The rise of OTT has given the audience access to quality content and because of this, Bollywood's popularity is on the decline. Recently, while the audience applauded low-budget OTT shows like Panchayat, it gave the thumbs down to many high-budget superstars movies like Samrat Prithviraj Chauhan. Recently, a
Reddit user posted Panchayat season 2's climax scene and started the discussion about Bollywood overlooking talented actors because of its mediocrity and nepotism. The user wrote: "The talent which gets overlooked because of Bollywood's mediocrity and blatant nepotism…"
After watching the Panhcayat's climax scene, many showered their love over the show and its cast. There were many who discussed the reason why talented actors are overlooked in Bollywood in midst of mediocrity and nepotism. From blaming the audience to the need for unconventional production houses, many netizens came forward to share their views about the topic.
Audience Is The Culprit
"I understand that nepotism is a big issue, but we shouldn't forget that the audience is also to blame for nepotism carrying on…"- materdoc
"I always laugh when someone says that talent gets overlooked in Bollywood and all this nepotism shit.. ask yourself as audience how many times you have acknowledged talented things and promoted horrible nepotism shit.. apart from this post everyone will continue to lick nepo's ass once again.. if anyone is famous in Bollywood right now that's only because of us.. stop lying to yourself and start with yourself if you want a change.." – sverm03
"I think it is time that we stop blaming Bollywood. Clearly, it is us. The audience that's to blame. We keep making mediocrity and poor performances earn money. I saw RRR recently. I fail to understand what was so extraordinary in that movie?" – mystiquemystic
"The fact that these below average south Indian films are doing so well makes me doubt Indian audiences. RRR was such a below-average movie with a few good action scenes here and there (if we ignore the exaggeration). Even if we ignore RRR because atleast south actors a nice and humble, people seriously need to stop watching dumbass Bollywood nepo films." – Randomidek123
Talented Actors struggle in Bollywood
"This is so true. Before this show…Last I saw Raghubir Yadav was Peepli Live and Faisal Malik in Gangs of Wasseypur, both came almost a decade ago." – justcurious1707
"No I'm not crying! You're crying…Man this episode. Every one of these actors including Raghubir Yadav, Jeetu Bhaiya, Chandan Roy (love his dialect), and especially Faisal Malik – nailed the scene. So much talent in one series, not to forget Neena Gupta and Sanvika."
"Imagine asking a south Bombay nepo Bollywood actor/actresses being asked to do the scene! The only one that might even come close is Alia and I personally feel everyone here acted better than even her when she has to do an emotional scene. Besides, this episode was absolutely amazing! Such depth of character and acting explored!" – cmvora
Thanks to OTT for democratizing the content
"In a way, I am glad that ott is taking over coz series like Panchayat, Mirzapur has way got so much love and appreciation." – pyaasi_chudail
"I agree. OTT leveled the playing field to some extent." – MeEntertain
"I swear to god. OTTs have really democratized content and scripts because you get to see 'actors' than just celebs who have one expression throughout the movie. The portrayal of characters makes them relatable. It's a representation of talent across the board." – magikalana
Media lacks the willingness to promote talented actors
"I think media has to play a responsible role here, they can't always write for people who pay them money, they have to present an unbiased view of everything then there's a chance of level playing field." – Sunnyside_d
"True. It's becoming toxic. They don't report about any good things but they'll report Malaika walking her dog because it gives them money. People blame audiences but it's not entirely fair. Passive audiences will only consume the rubbish forced on their screens." – Randomidek123
Rather Chopra's & Johar's, People feel unconventional production houses like TVF is what Bollywood needs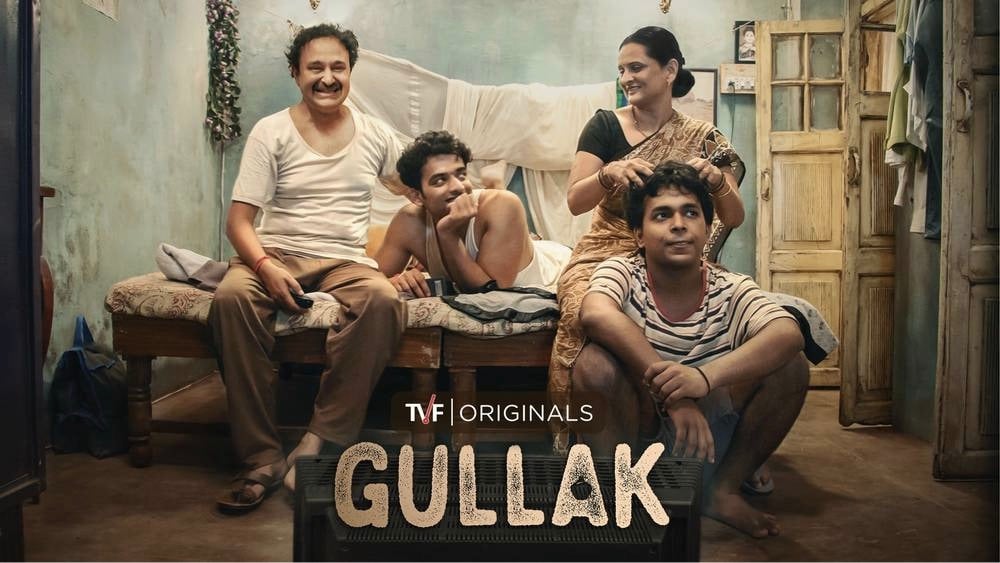 "Give TVF a big budget and have them make movies please. They are so good with capturing emotions and relationships and making their characters relatable." – jc2193
"TVF has been killing it for a while now. Even Gullak which is also made by TVF is an amazing gem with some amazing acting. I find it very similar to Panchayat where they take a single premise and add layers and layers of amazing setups and acting to match!" – cmvora
"Everyone has to make a commercial movie or two eventually to pay the bills. Doesn't say much about their track record so far! They've been killing it with Panchayat, Kota Factory, Gullak, Aspirants, etc. Jeetu is 10 times the actor as any new upcoming nepo kid in Bollywood." – cmvora
What do you think about this? Tell us in the comments below.