Gone are the days when you had to amp up your charisma in person to charm your crush. Your personality and expressions are now replaced by the flirty emojis you send while flirting digitally. In today's digital age, flirting happens way before any in-person interaction. Your text messages are no longer mere word arrangements; they have become a reflection of your personality. Even a simple 'hi' is scrutinized for its tone and mood. It's amazing how these tiny symbols have become powerful tools of communication, conveying emotions and intentions without saying much. It's no wonder that emojis have become an essential part of flirting with your crush.
When you are just beginning a conversation with your crush, you want to sound friendly, approachable, and decent, while also subtly conveying your romantic interest. This is where flirty emojis come to the rescue. Yes, you read that right – Flirty Emojis!  Emojis have revolutionized the way we flirt and express our emotions digitally. They allow us to convey a range of feelings without relying solely on words. When it comes to flirting with your crush, emojis can be your secret weapon to create a connection that is playful, intriguing, and full of excitement.
The best part of Flirty Emojis is that you can avoid saying too much yet convey a lot through these cute symbols. Flirty emojis have the power to add a touch of charm and excitement to your messages, making them more engaging and flirtatious.
Flirting with emojis is an art that requires a bit of creativity and intuition. It's about finding the right balance between being expressive and leaving room for intrigue. The best way to discover the best emojis for flirting with your crush is by experimenting and paying attention to their reactions. Notice which emojis elicit positive responses and use them strategically to create a fun and flirtatious atmosphere in your conversations. The key is to use emojis that align with your own style and the nature of your relationship with your crush. Remember, emojis are meant to enhance your messages, not replace them entirely. So, which emojis are the best to send to your crush? Let's explore the top emojis that will make your crush's heart skip a beat.
Top Flirty Emojis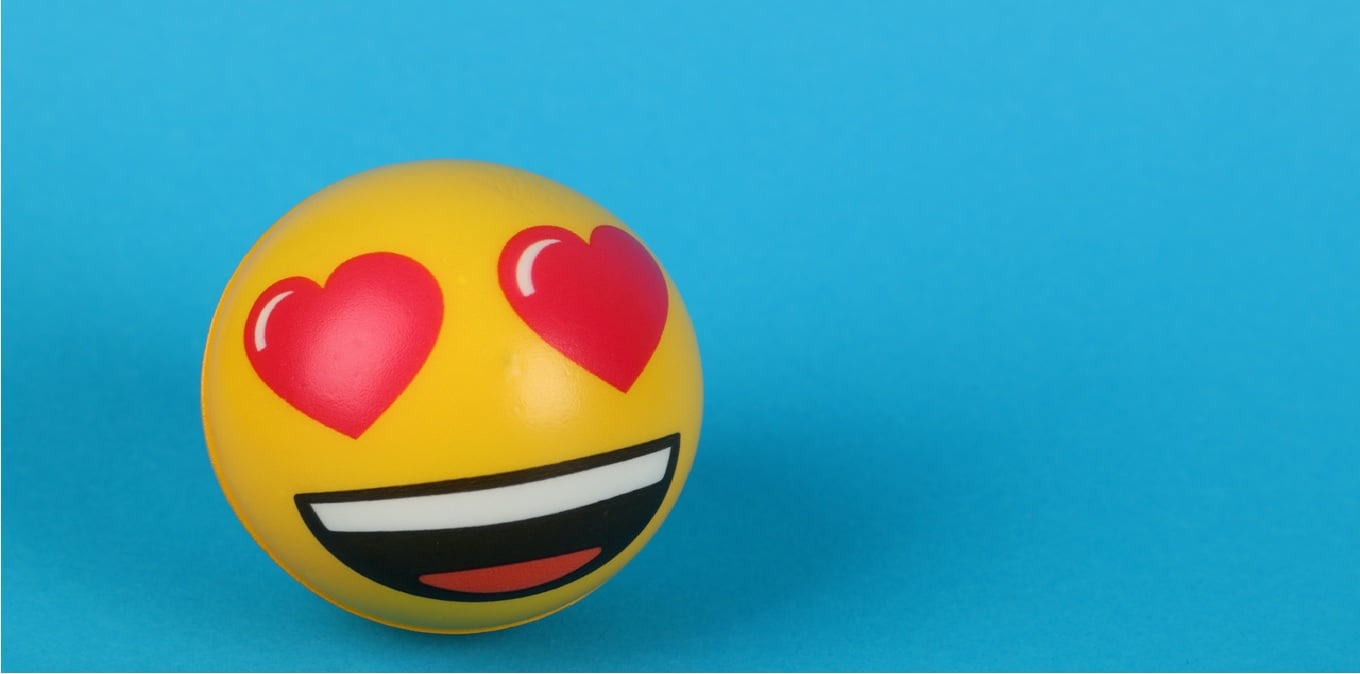 What Are The Flirty Emojis?
Here are some of the flirty emojis to check out.
1. Winking face 
😉: A wink is all it takes to spice up your message. It conveys to the other that you have an exciting plan or thought in store. Additionally, it might hint at a private joke or memory common between you two. Texting "Let's grab a bite together tonight" with a wink makes a sea of difference from texting it without a winking face.
2. Winking kiss 
😘: The winking kiss leans toward conveying affection more than seduction. By using this flirty emoji, you will not throw your crush off-guard by making any intimate advance. Instead, it will bring a smile to his face. 
3. Heart eyes 
😍: This emoji goes all out to express fondness for someone. Be it your crush's message, their photograph, or any idea they propose, use this emoji to say "how lovely!"
4. Flirty emojis – See no evil
🙈: The three monkeys are not just preachy but cute too. For instance: You can use the see no evil emoji after saying something cheesy, forward, or which is likely to make your crush blush. This emoji adds a playful feeling to your conversation. It also goes on to show your shyness in making a particular advance but in a cute manner.
5. Smirking face 
😏: A smirk is never innocent. It carries an air of mystery, and secretive pleasure, and is downright flirty. Use this emoji when you want your crush to decode a cryptic meaning from your message.
6. Laughing crying 
😂: Boys love when you laugh at their jokes or appear as if you are having fun in their company. Hence, using the laughing emoji (anyone) conveys your happiness and encourages more conversation.
7. Rosy cheeks smile 
😊: This one is a sweet emoji that you can use in any conversation to express joy. While chatting with your crush, you can use it while responding to a compliment or anything that makes you blush.
8. Flirty emojis – Waving hand 
👋: Not particularly made for a flirty conversation, the waving hand is still relevant to flirting online. Especially for men, it is a naughty emoji to use. It looks completely harmless and is teasing and goofy.
9. Two hearts 
💕: The two hearts are a nice change from the classic red heart. They are eye-catching and express to your crush your lovable instincts for them.
10. Flirty emojis – Sassy girl 
💁: Sass is always welcome when it comes to attracting a boy. The sassy girl emoji does it for you and makes you come across as a vibrant and bubbly girl who also knows her worth. For boys flirting with girls, using a sassy girl emoji with a sassy remark about them is an excellent move.
11. Tongue 
👅: This emoji is often seen in action in flirty chats. It indicates a sexual meaning quite clearly but is also often used as a teasing symbol. Its interpretation depends on how much and where you use it. 
12. Peach 
🍑: This one is a straightforward booty call or an unabashed compliment to his tush.
13. Drooling face
🤤: The drooling face emoji is bolder than you imagine. Mainly, it tells your crush how irresistible they are. If you push it further, this emoji might also express your desire to devour them at the first chance. It is naughty to the core.
14. Crazy face
😝: A crazy face emoji is more about your personality than your feeling toward your crush. It shows that you are a happy-go-lucky person who doesn't mind taking a joke or two on yourself. It makes you look cute and carefree.
15. Hungry face 
😋: Only food doesn't make you hungry. Isn't it? Certain people can also make you drool, which becomes clear when you send this emoji to your crush. They will get the hidden meaning of that hungry face if you use it right!
16. Aubergine 
🍆: Not exactly a casual flirty emoji, the aubergine is a better fit for sexting. But, if you have been flirting audaciously since the beginning and your crush seems to like it, no harm in using this emoji. 
17. Sweat droplets 
💦: The perfect emoji to convey that thinking about them makes you sweat. It is sexy, steamy, and straightforward. This emoji can bring a smile or a blush to their face.
18. Flirty emojis – Speak no evil
🙊: After the see no evil emoji, there is the speak no evil one. It is mostly used with a message that contradicts its meaning. Only to compensate for something you said but shouldn't have, the cute monkey is a guilty expression of your daring advance. Especially when you say something bold or flirty, this emoji can wrap your message in a façade of innocence, which makes you come across as cute.
19. Sunshine face 
🌞: With this emoji, you can never go wrong. It can mean everything between "you make me feel like sunshine" and "the day just got brighter with your message."
20. The Okay sign
👌: From all the flirty emojis we have discussed so far, the okay sign is the most versatile. You can use it to compliment your crush, say okay in a more involved way, or make a serious situation light. 
*Emojis courtesy: Emojipedia.org
Flirty Emojis: Takeaway
In conclusion, using flirty emojis to communicate with your crush can be a playful and effective way to express your interest and create a connection. The carefully chosen emojis from our list provide a range of options to match your desired level of flirtation. From subtle hints to more direct expressions, these emojis are designed to make your crush feel special and intrigued. Remember, the best emoji to send to your crush is the one that aligns with your personality and the nature of your relationship. Use emojis to send to your crush as a way to enhance your conversations and add a touch of fun and excitement. So, go ahead and start flirting with emojis, and let the magic of these expressive little icons work their charm. Happy flirting!